Kape Brew Review: Despite working at BGC, I haven't really explored a lot of food establishments in other areas of Taguig. The foodie scene in BGC has become so diverse, already having a lot of restaurants offering cuisines coming from different cultures. But then again there's more to Taguig's gastronomy than BGC, and I'm pretty sure there are still many food establishments within the city that is also worth visiting.
A few days ago we ventured a little bit further into Mariano Ave. in Taguig to visit Kape Brew, a quaint but homey coffee shop which also works as a full-service restaurant. Despite the small space, the interiors felt comfortable and stylish, probably because the furniture are strategically arranged and the place is well-lit with natural lighting.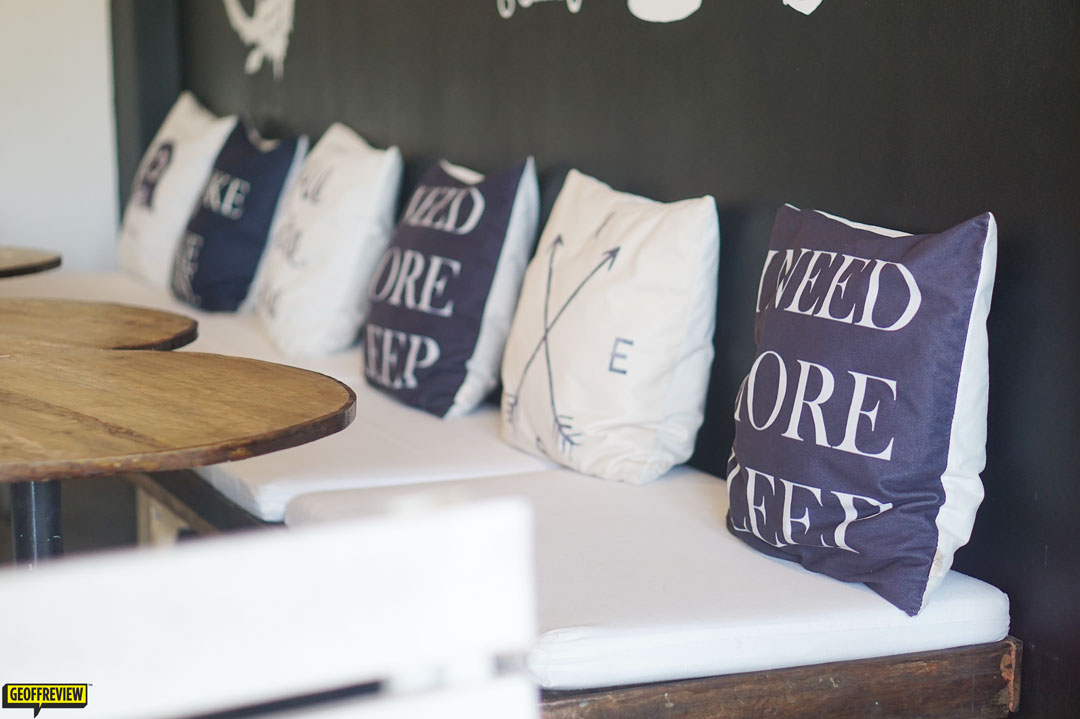 Kape Brew Review
Since my friends and I visited on a lunchtime, I thought of trying Kape Brew's rice meals first. Their "All Day Breakfast" Menu seemed interesting, so we got two of their best-selling dishes; the homemade "Beef Tapa" and the "Classic Adobo".
Beef Tapa – Php 150.00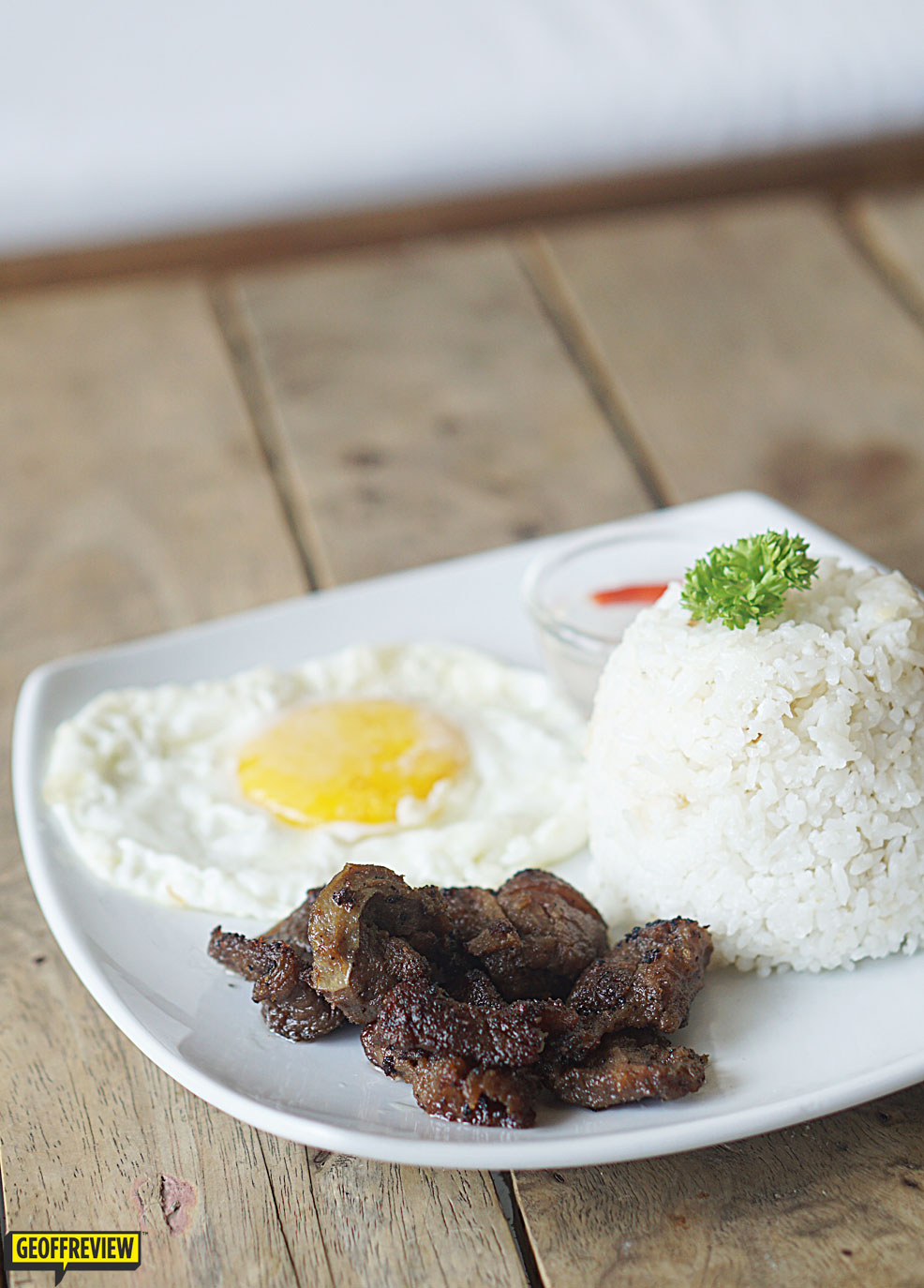 The most memorable tapsilog dishes that I have tried includes the one served at "Cocina Luna Pub and Kitchen in Malabon", and "Rodic's "at UP Diliman. I will now have to update that list to include Kape Brew's Beef Tapa. It's may seem like your regular tapsilog, but the magic of the dish lies in the tapa itself, which I learned is actually homemade with a special recipe from the owner's family. The meat is tender, with just the right combination of sweet and salty. Just thinking about it right now makes me crave!
Classic Adobo – Php 150.00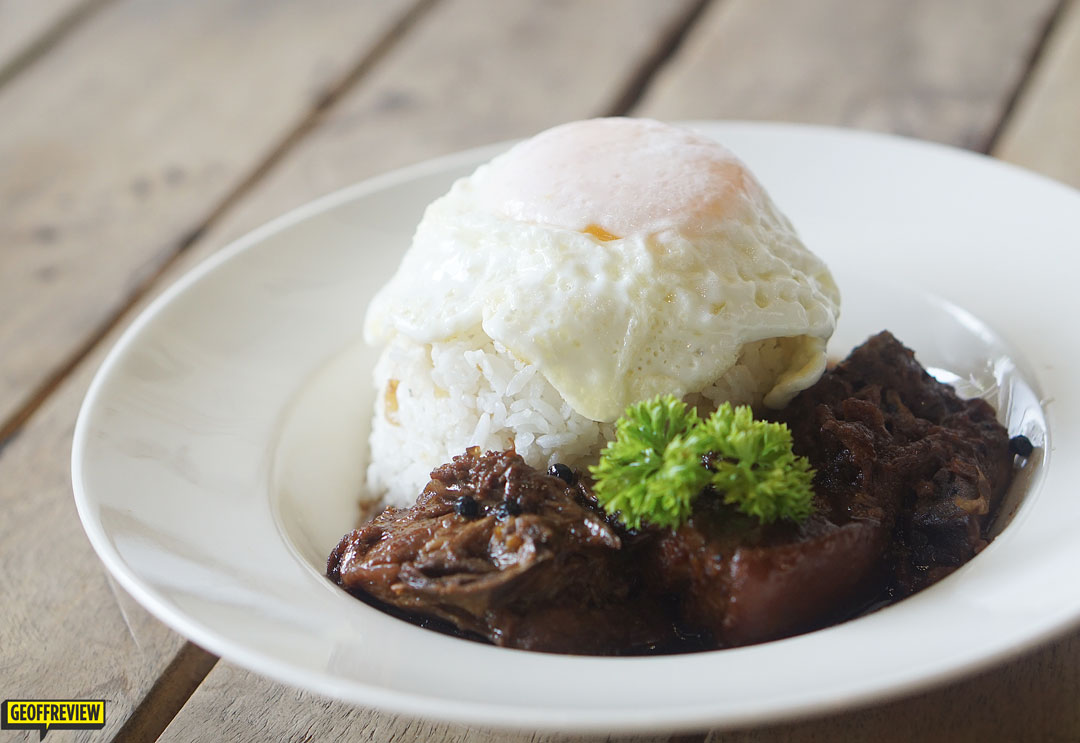 Kape Brew's chicken and pork adobo comes with garlic rice and egg. You can tell that this adobo is also a homemade recipe since it has that distinct "lutong-bahay" charm. The chicken and pork are tender, and the sauce is not too thick, leaning more towards being sweet and sour than salty.
Pasta
Beef Lasagna – Php 150.00
Baked Macaroni – Php 150.00
Pesto Pasta – Php 120.00
If you want something filling but are not in the mood for rice, Kape Brew's pasta dishes are also worth craving for. The Beef Lasagna, Baked Macaroni, and Pesto pasta all come with 2 pcs. of garlic bread per order. My personal recommendation among the three would be the Beef Lasgana. It's generous with the meat and cheese, and the lasagne itself has just the right firmness.
Coffee
Iced Caramel Macchiato – Php 110.00 (Small), Php 120.00 (Big)
Salted Caramel Frappuccino – Php 125.00 (Small), Php 1135.00 (Big)
Hot Latte – Php 90.00 (Small), Php 100.00 (Big)
Of course, my visit to Kape Brew wouldn't be complete without having a taste of their coffee. For the iced variants, their specialty is the Caramel Macchiato, which thankfully isn't as sweet as those served in more popular coffee shops. However if you want your order sweeter, you can always request for additional syrup into your glass at no additional cost.
The must-try on Kape Brew's frappes would be the Salted Caramel. This is actually my favorite among the coffees we tried that day. If I'm not mistaken, there are also some bread crumbs mixed into the drink as well, adding more texture to every sip. But if you want a warm cuppa joe, the Hot Latte would be a good one to start with.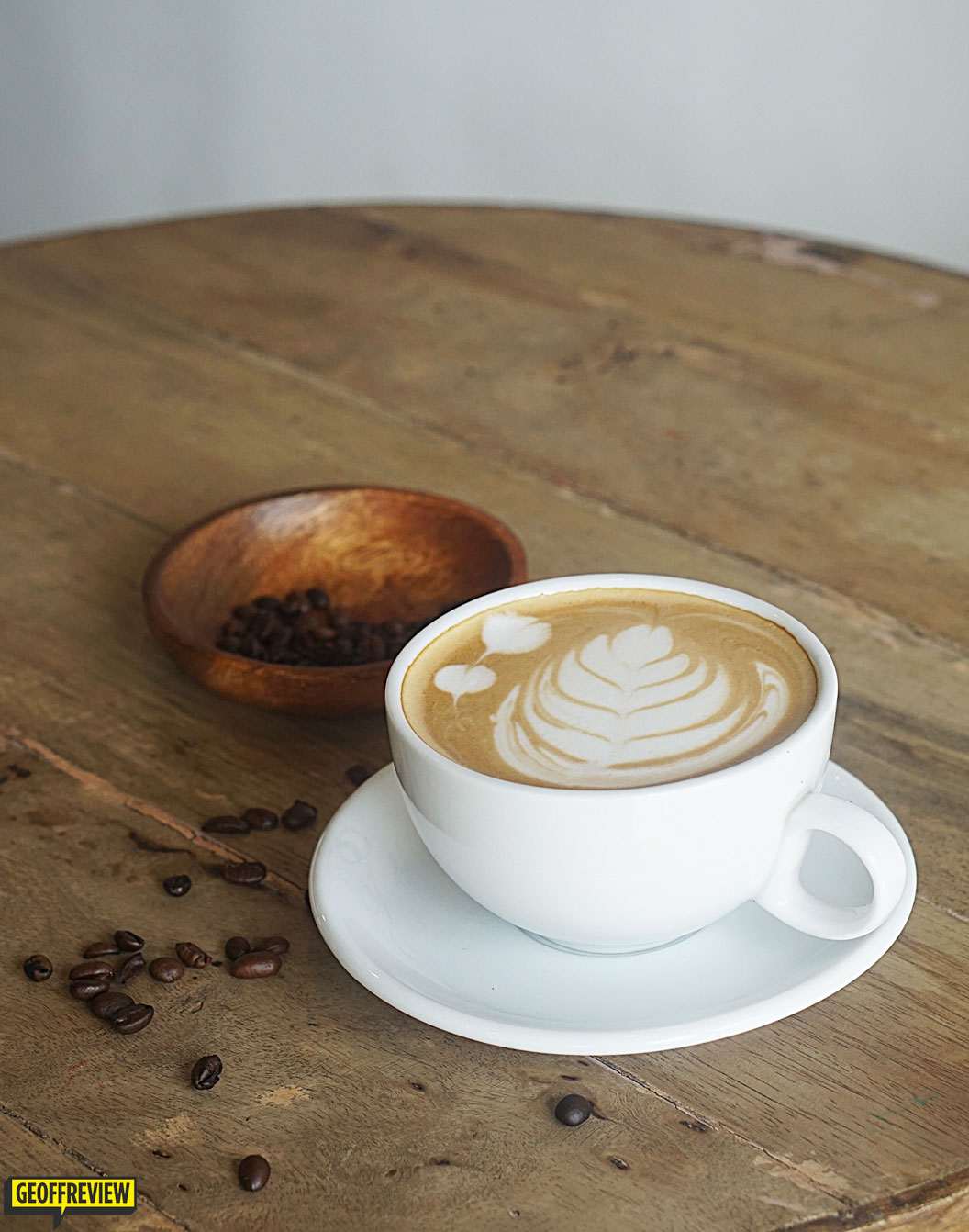 Kape Brew reinforces the fact that you don't have to go to a big food establishment in order to enjoy a meal. Sometimes there are also little gems in your neighbourhood that are actually worth the visit and experience.
Tres Palmas 154 Levi B. Mariano Ave Ususan, Taguig City
0905 234 7929
Open 10:00 AM – 10:00 PM