QCINEMA 2017 FINALISTS, SCHEDULE (QCINEMA 2017 Entries): Now on its fifth year, The Quezon City International Film Festival (QCinema) 2017 presents a strong roster of films, including the advanced Philippine premier of "Loving Vincent" as its opening film, and the digital comeback of Mike de Leon's "Batch 81" to close the festival.
QCinema 2017 takes pride in the fact that it is the only local festival that provides production grants for short films where the filmmakers own the rights to their movies. It will take place from October 19 to 28, 2017, in select establishments within Quezon City. Here are the QCinema 2017 finalists, together with the film details and competition sections:
Click here for QCinema 2018 Entries.
QCinema 2017 Entries: Competition Sections
QCinema 2017 Finalists: Circle Competition
Balangiga: Howling Wilderness
Written by Jerry Gracio, Achinette Villamor
Directed by Khavn Dela Cruz
Dapol Tan Payawar Na Tayug 1931 (The Ashed and Ghosts of Tayug 1931)
Written and directed by Christopher Gozum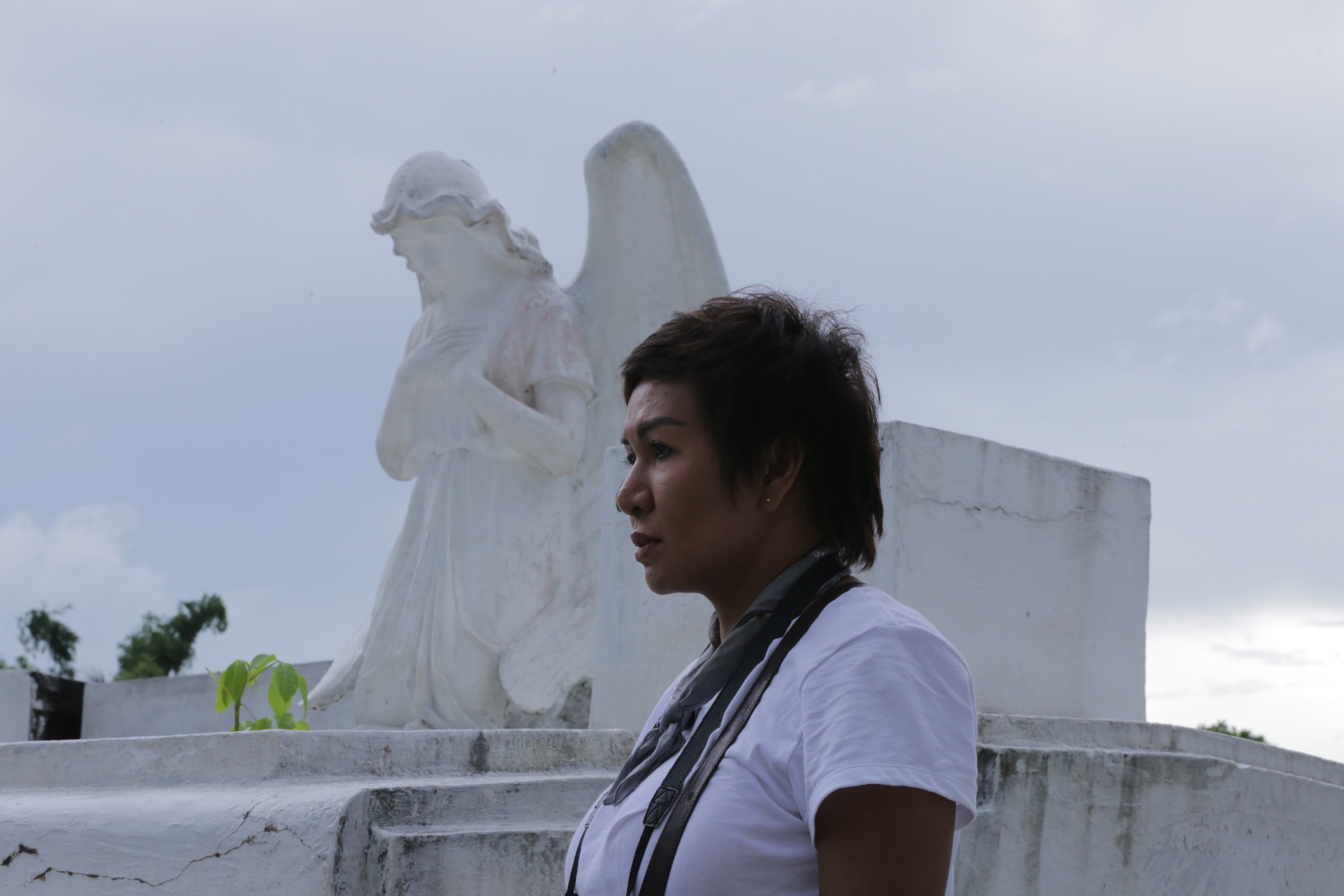 Dormitoryo
Written and directed by Emerson Reyes
Kulay Lila Ang Gabi Na Binudburan Pa Ng Mga Bituin
Written by Jimmy Flores
Directed by Jon Stephan "Jobin" Ballesteros
Medusae
Written and directed by Pam Miras
Neomanila
Written and directed by Mikhail Red
The Write Moment
Written and directed by Dominic Lim
The Chanters
Written by Andrian Legaspi , Robin Mayo, Ana Puod, and John Bedia
Directed by Robin Mayo
QCinema 2017 Finalists: QC Shorts
Anya Iti Nagan Mo? (What Is Your Name?)
Ice Idanan
Babylon
Written by Gale Osorio
Directed by Keith Deligero
Gikan sa Ngitngit Nga Kinailadman (From The Dark Depths)
Directed by Kiri Dalena
Kun Di Man (If Not)
Directed by Phyllis Grae Grande
Link
Written by Jael Mendoza
Directed by Mike Esteves
Love Bites
Written by Aica Riz Ganhinhin
Directed by Joseph Papa
Pixel Paranoia
Directed by Epoy Deyto
Si Astri Maka Si Tambulah (Astri and Tambulah)
Written by Cenon Palomares
Directed by Joseph Vincent "Xeph" Suarez
QCinema 2017 Finalists: Rainbow QC – "showcases a broad spectrum of LGBT narratives across the world
Beach Rats (USA)
Directed by Eliza Hittman
Close-Knit (JAPAN)
Directed by Naoko Ogigami
Fathers (Thailand)
Directed by Palatpol Mingpornpichit
Mga Gabing Kasinghaba ng Hair Ko (Philippines)
Directed by Gerardo Calagui
Signature Move (USA)
Directed by Jennifer Reeder
Tom of Finland (Finland)
Directed by Dome Karukoski
QCinema 2017 Finalists: Asian Next Wave – "section for up and coming Asian filmmakers with less than three features.
Dragonfly Eyes (China)
Directed by Bing Xu
In Between Seasons (South Korea)
Directed by Dong-Eun Lee
KFC (Vietnam)
Directed by Lê Bình Giang
Marlina the Murderer in Four Acts (Indonesia)
Directed by Mouly Surya
Pop Aye (Singapore / Thailand)
Directed by Kirsten Tan
Snow Woman (Japan)
Directed by Kiki Sugino
QCinema 2017 Entries: Non-Competition Sections
QCinema 2017 Entries: Digitally Remastered Series
High School Scandal
Directed by Gil Portes
All About My Mother (Spain / France)
Directed by Pedro Almodóvar
Blow-Up (UK/Italy/USA)
Directed by Michelangelo Antonioni
The Graduate (USA)
Directed by Mike Nichols
Karma (Philippines)
Directed by Danny Zialcita
Talong Taóng Walang Diyos (Philippines)
Directed by Mario O'Hara
QCinema 2017 Entries: Screen International – "critically acclaimed movies from across the Globe.
BPM (Beats Per Minute) (France)
Directed by Robin Campillo
The Killing of a Sacred Deer (UK/Ireland)
Directed by Yorgos Lanthimos
Loveless (Russia)
Directed by Andrey Zvyagintsev
The Square (Sweden)
Directed by Ruben Östlund
QCinema 2017 Entries: Before Midnight – "an unrated section composed of controversial titles meant to shock and stir cinemphiles"
68 Kill (USA)
Directed by Trent Haaga
A Prayer Before Dawn (France/UK)
Directed by Jean-Stéphane Sauvaire
Bang Gang (A Modern Love Story) (France)
Directed by Eva Husson
Revenge (France)
Directed by Coralie Fargeat
QCinema 2017 Entries: Special Screenings
Diamond Island
Directed by Davy Chou
Fading Paradise
Directed by Aurel Ayson
Out and Run
Directed by Leo Chiang and Johnny Symons
Qcinema's collection of films created by different regional directors will also be screened in "Cinema Rehiyon". The lineup is not yet announced as of writing, so please come back for updates.
About QCinema 2017
Since its start in 2013, the QCinema International Film Festival has contributed to the country's burgeoning film scene with its original feature-length and short movies. It is a one-of-a-kind film festival that appropriates up to Php 1 Million worth of production grants to select filmmakers and allows them to retain ownership of their movie rights.
To know more about QCinema 2017, check out the QCinema website and Facebook Page. Click here for the updated QCinema 2017 Schedule.