Six Doors 3D BBQ Buffet Review: Korean buffets have taken over Manila. In BGC alone, there's Samgyupsalamat, KPUB, Jin Joo, among others. Each of these Korean buffets have their own unique selling propositions to customers. In KPUB, you get to enjoy KPOP music and videos while having your barbecue. Samgyupsalamat on the other hand, takes pride in their nine different kinds of meats. In Jin Joo, you can try eight different kinds of marinades. Korean barbecue on its own is pretty straightforward, so if you want to stand out among competitors, it's necessary to offer something different.
|| Related: Gen Korean BBQ Review
When it comes to uniqueness, it's hard to top that of Six Doors' 3D BBQ Buffet. If you're also wondering what a "3D" barbecue is like, you're not alone. When I first heard of it, I imagined holograms, maybe even a VR – just about anything that would make something "3D". The actual experience though, is somewhat underwhelming.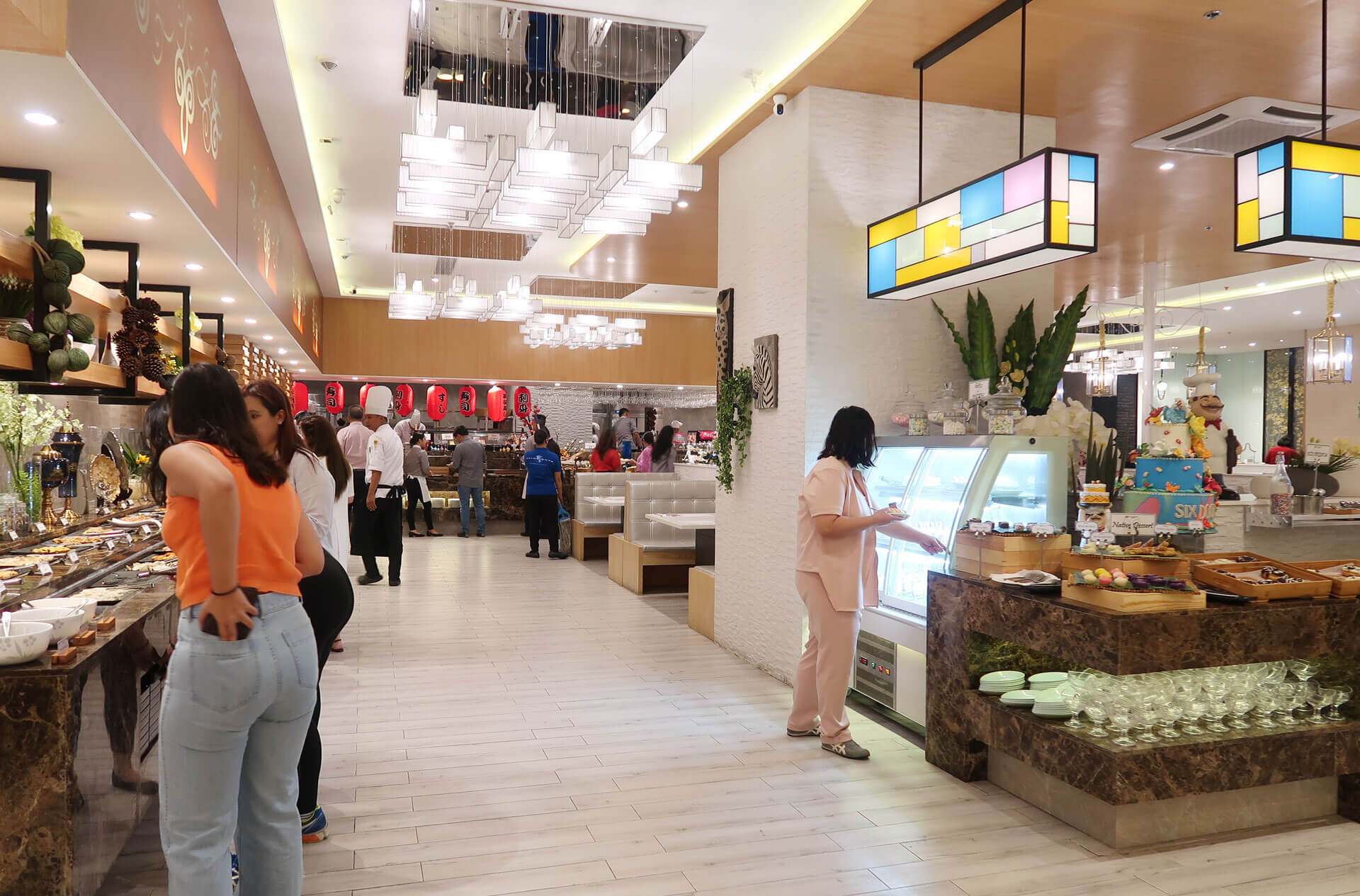 Six Doors 3D BBQ Buffet Review
To satisfy your curiosity, let's answer the obvious questions first – Why "Six Doors" and how is it "3D"?
The "Six Doors" part of this buffet is because of the six themed VIP rooms. Each room supposedly gives you an experience that "transports" you to a different country. So how are these themed rooms unique? That's where the "3D" part of the story comes in.
Each VIP room is equipped with 3D mapping technology, showing you various moving images based on the country-theme of that room you pick. The projections though are not just limited to the walls. There will be mapped projections right on your table, giving you an immersive experience literally on your dinner.
This is a nice and creative concept and if I'm not mistaken, there's no other restaurant that does that here in the Philippines. If you ask me though, the wall projections won't necessarily elevate the dining experience because really – it's just projections on flat, white walls. Also, only two of the eight-course menu that are offered in the VIP rooms have table mapping projections, so if you're not going to book those, might as well get a regular table.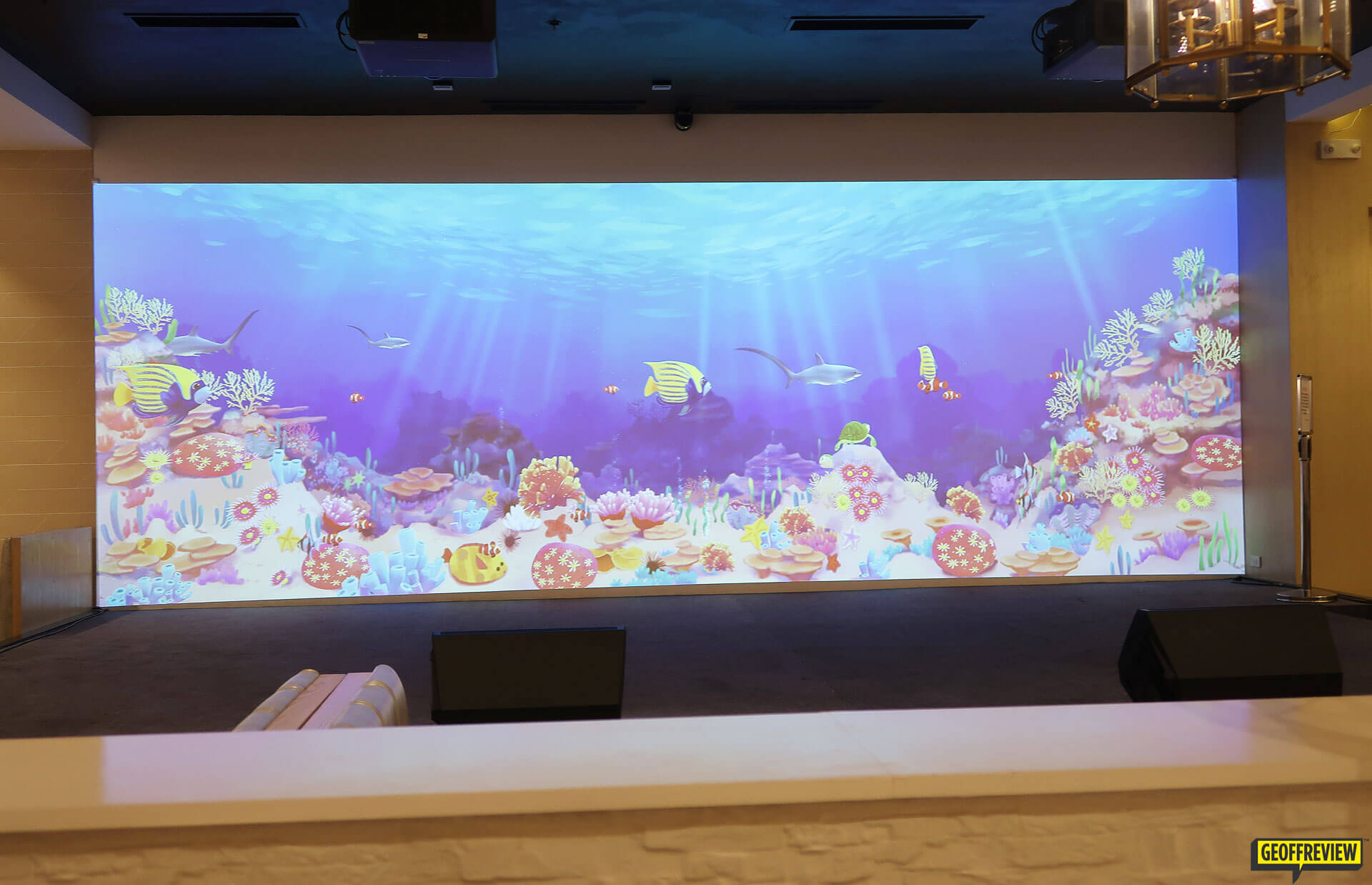 Six Doors BBQ Buffet Menu
Now onto the food. I get why Six Doors 3D BBQ Buffet's primary selling point is their VIP rooms – it's because the food that they offer isn't really that different from other buffets. Think of the spread that you see in Yakimix but with 3D projections.
You get the usual international cuisines from different stations – there's Chinese, Japanese, and other various local and international delicacies. The cold station offers different kinds of meats for grilling, but frankly KPUB's meats tasted better.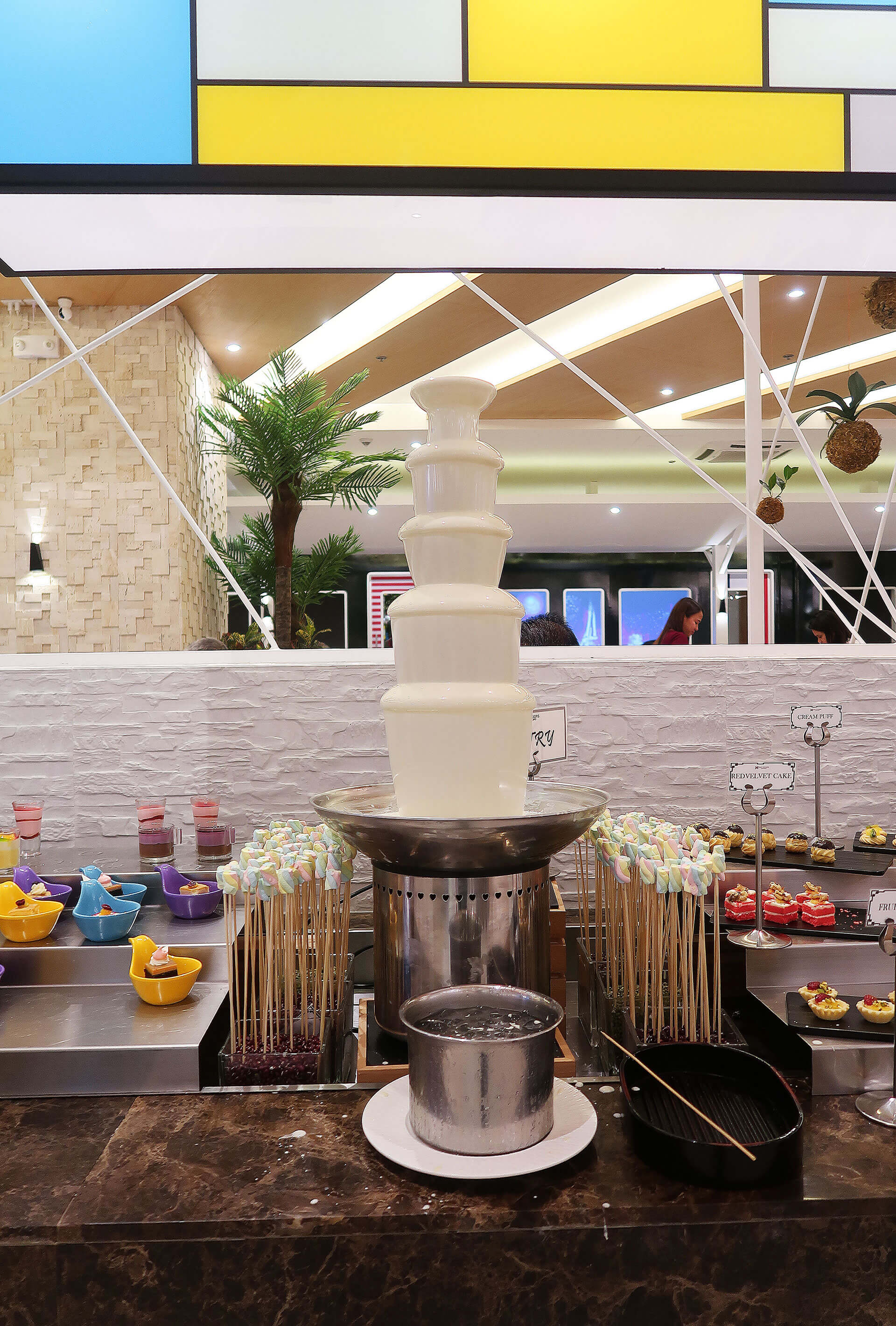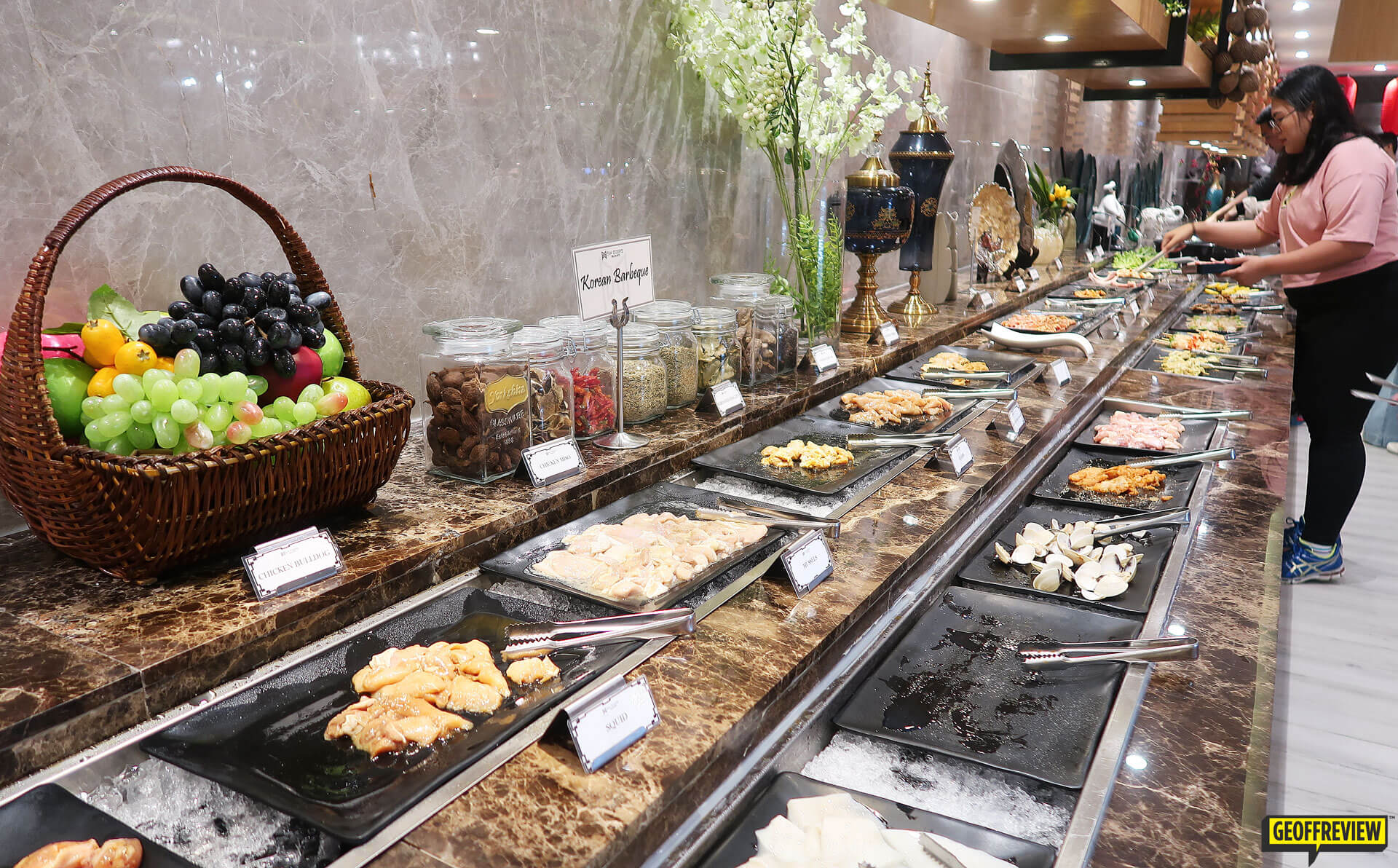 The only item that stood out for me out of everything that I tried in the buffet is the ice cream. I'm telling you, it's really just Yakimix with a 3D twist. Sadly though, I wasn't able to try anything from their eight-course menu. If I get to try those soon I might change my mind.
Six Doors 3D BBQ Buffet Price
See the price for the different buffet packages at Six Doors 3D BBQ Buffet below:
Aside from packages above, they Six Doors 3D BBQ Buffet now also offers a one-hour buffet for only Php 499.00. However, wines, beers, and sashimi are not included in this package.
Six Doors 3D BBQ Buffet Promo
Below are the promos being offered at Six Doors 3D BBQ Buffet (lifted directly from their website.
Six Doors 3D BBQ Buffet Birthday Promo
Exact Birthdate – 1 + 1
Bring proof of birthday, any government id showing birth date;

One full paying adult required to avail FREE Buffet.
Birthday Month Promo – 3 + 1
Bring proof of birth date;

3 full paying adult required to avail the FREE buffet
Six Doors 3D BBQ Buffet BIG GROUP Promo
10 paying + 1 FREE Buffet

20 paying + 2 FREE Buffet

30 paying + 3 FREE Buffet

40 paying + 4 FREE Buffet

50 paying + 5 FREE Buffet

60 paying + 6 FREE Buffet

70 paying + 7 FREE Buffet

80 paying + 8 FREE Buffet

90 paying + 9 FREE Buffet

100 paying + 10 FREE Buffet
Six Doors 3D BBQ Buffet Big Group promo head counts shall be based on full paying adult
BULK Gift Certificate Purchase
20 GC's ABOVE – 10% DISCOUNT
Six Doors 3D BBQ Buffet
Adress: 2nd Floor Uptown Mall, BGC
sixdoors3Dbbqbuffet@kfmc.ph
9:00AM – 6:00PM: MON – FRI
Contact No: 955-9905