On the surface, Julius Alfonso's "Deadma Walking" may seem similar to Jun Lana's hugely successful "Die Beautiful". The former features two gay best friends, while the latter has transgender women as leads, with both storylines heavily anchored on the idea of death. We even have parallel scenarios where in each film, one of the main characters give specific instructions on how to hold their extravagant funerals. In "Die Beautiful", Paolo Ballesteros' character Trisha strictly instructs her best friend that during her wake, she wishes to have a makeover as a different celebrity each day. In "Deadma Walking", John (Joross Gamboa) asks for the help of his best friend Mark (Edgar Allan Guzman) in preparing a thematic wake after they execute an elaborate plan to fake his own death.
Deadma Walking Trailer
Deadma Walking Full Movie Review
Despite having similarities with "Die Beautiful", "Deadma Walking" tackles life, death, and friendship from a completely different angle. Based on the Carlos Palanca award-winning screenplay of the same name, the film is a comedy-drama that talks more about the friendship of the main characters, rather than their sexual orientation. John and Mark are gay best friends, but the film does not tread towards the struggles that they may have went through, growing up as homosexual boys in a Catholic environment, nor does it show intimate scenes that are often typical of gay-themes local movies. The story digs deep into the relationship of the two characters to the point that the fact that they are gay is just secondary in the premise.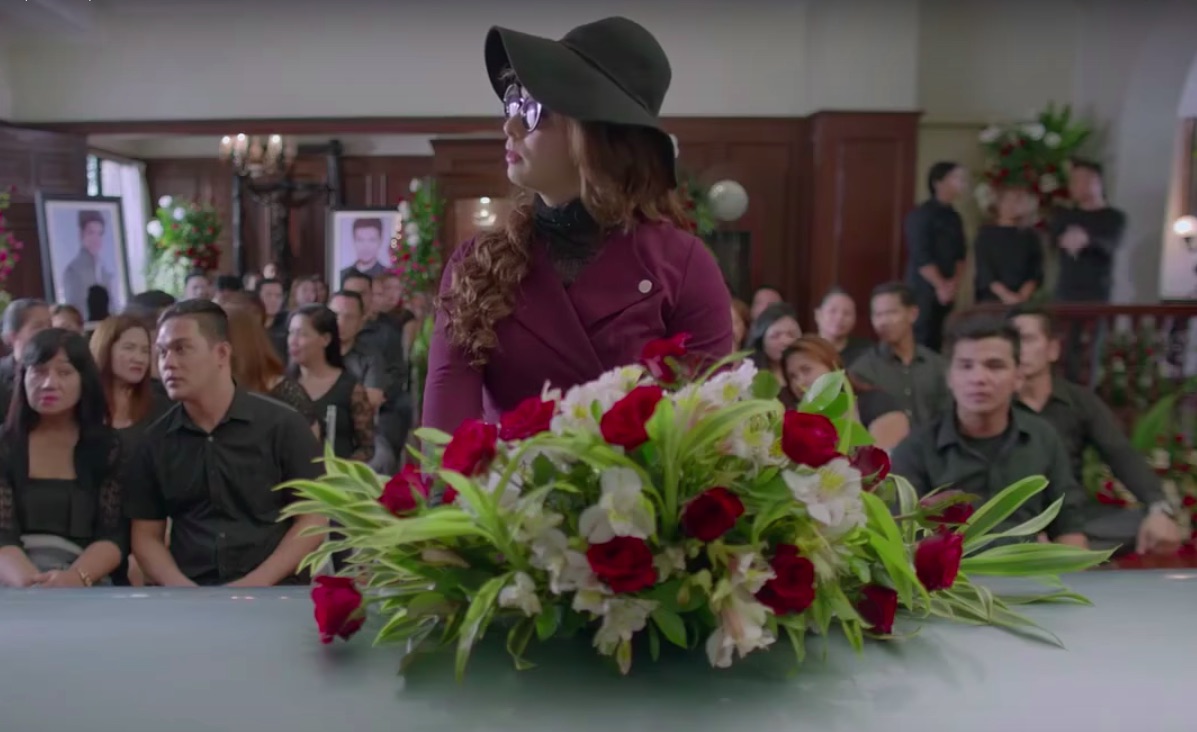 Ultimately, the charm of "Deadma Walking" comes from the remarkable performances of Joross Gamboa and Edgar Allan Guzman. The have such good chemistry together, that it's not hard to empathize with the characters whether the scene is comedic, heavy-drama, or just downright silly. Individually, you can also tell that they take their characters seriously, with Edgar Allan Guzman giving his all in portraying the loud and flambouyant Mark, and Joross' subtle portrayal of the soft-spoken and serious John.
That being said, "Deadma Walking" is good primarily because of the actors' performances, and not because of the plot. A few times the story gets sidetracked, and the latter part felt a bit hurried with the resolutions. If it's any consolation, these "distractions" is also where we have cameos from well-loved stars like Eugene Domingo, Piolo Pascual, and Iza Calzado.
In a venue dominated by comedy films whose idea of humor is tasteless slapstick and mocking other people's appearances, "Deadma Walking" is a refresher. It is one of the few gems of the Metro Manila Film Festival 2018, and it stands out by showing us that comedy has heart, and we don't have to portray characters as stupid to make people laugh.