Gandarrapiddo: The Revenger Squad Full Movie Review: I feel so bad with having Gandarrappido: the Revenger Squad as the last film I've seen for 2017. Together with Meant to Beh, this movie exemplifies everything that is deplorable with the current MMFF: it has minimal substance (if any), motivated solely by profit, and does not contribute whatsoever in cultivating moviegoers' tastes in local films.
Directed by Bb. Joyce Bernal, Gandarrappido: The Revenger Squad tells the story of Gandarra (Vice Ganda), Rapiddo (Daniel Padilla), and Kweenie (Pia Wurtzbach) – superheroes living in disguise among ordinary humans. Together, they must defeat an enemy from their past, whose strategy is to use fake news to spread chaos and confusion in order to gain back his true form.
Gandarrappido: The Revenger Squad Trailer

Gandarrapiddo: The Revenger Squad Full Movie Review:
One may hope that there's more to this uninspired and confusing premise but sadly, that is really all there is to "The Revenger Squad". It's an agonizing two hours of tasteless slapstick, poor writing, and a bunch of people yelling to each other that they're ugly. The storyline is dreadful that it's almost embarrassing to see the actors on screen, not to mention the poorly-designed costumes that are so bad, you would wonder if they could have been more literal with their outfits.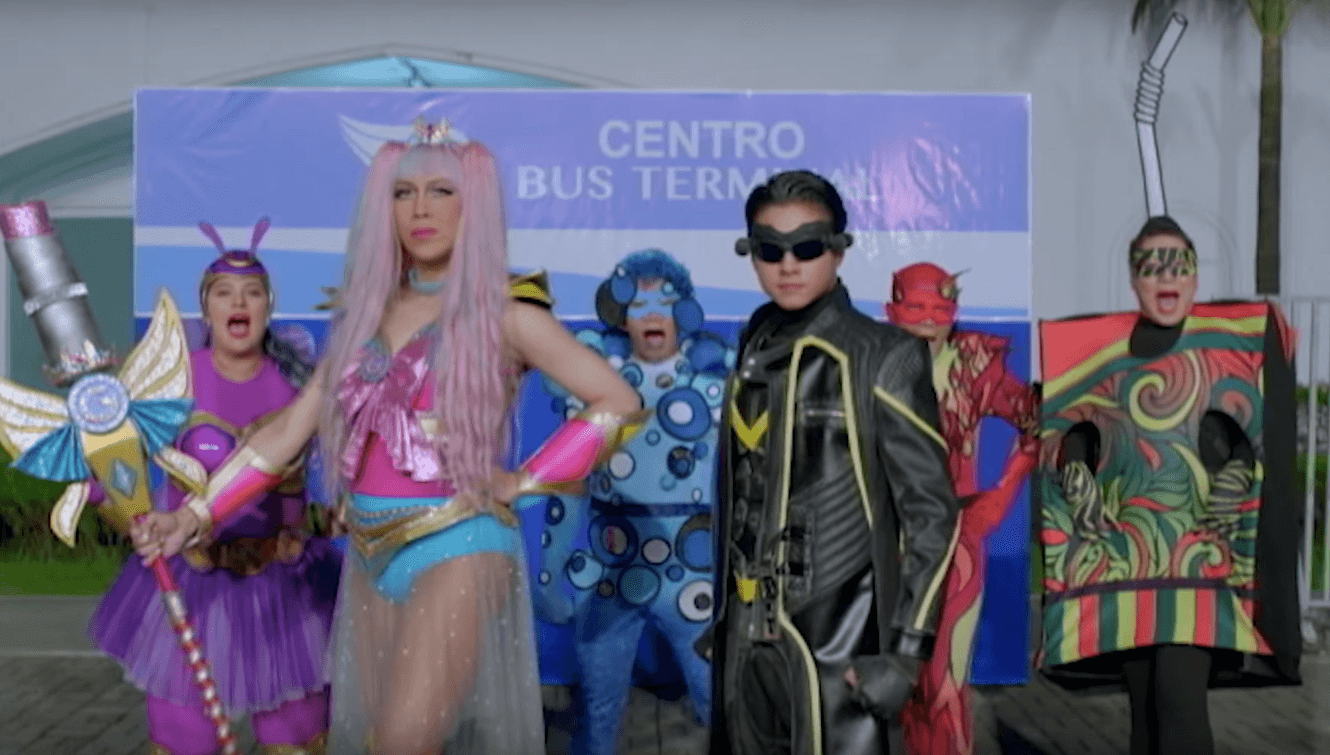 The filmmakers were probably hoping that being viral online might also translate to ticket sales, seeing how they dumped a hodge-podge of pop culture trends and memes randomly into the storyline. Personalities of online fame like KaladKaren Davila and Gigil Carlos make several appearances in the movie, and it even puts on a lame attempt at social relevance by adding fake news as a central element of the plot. This attracts mass appeal, but the film could have done a lot more in effectively incorporating these trends into the story. Instead, fake news was thrown around meaninglessly, and terrorism is depicted as nothing more than a bunch of goons who can't seem to land a single hit.
Strangely, the film breaks the fourth wall every now and then as an added attempt at humor. At some point a camera was shown, Direk Joyce was mentioned by Vice Ganda's character, and Daniel Padilla even calls out his real-life mother, who also stars in the movie as the superhero Barna. Sadly, breaking the fourth wall did nothing to salvage the movie. All it did was add scenes that are weird, awkward, and totally unnecessary.
All of MMFF's justification that they want a family-friendly movie that kids can enjoy gets thrown out of the window with Gandarrappido: The Revenger Squad. I don't know how this film got a G rating despite its unnecessary and bloody violence. And don't get us started with that cr*p about moral lessons and values, because fat shaming and physical violence (which is prominent all throughout the film), is in no way funny nor kid-friendly.
Sadly, no matter how many scathing reviews "The Revenger Squad" gets, it will still become a "blockbuster hit". Star Cinema would still get away with raking in millions from producing shameful, mediocre movies with the justification that this is what the masses want. I say this is what the masses consume, because they aren't offered anything better. We deserve more than these crash-grab films created by capitalists who disguise their greed as entertainment.