Coco Full Movie Review: In Praise of Memory | I must admit I have warmed up to the recent offerings of Disney. Having produced progressive themes for women (BRAVE, FROZEN and MALEFICENT), human psychology (INSIDE OUT) and even drawing attention to Pacific pre-history (MOANA), Disney and Pixar's own brand of family-oriented entertainment paved the way for consistent attempts to cater to literally all walks of life. Disney-Pixar's latest COCO does not steep too far into such blatant steps for progression – it is just subtly effective. And in its continual ascent, perhaps it's not much of an overstatement to say COCO is Disney-Pixar's best to date.
There are many layers to tackle in this regard, as its effectivity seems to be driven by milking on Disney-Pixar's universal appeal – first off is Pixar's own tropes in plot development. A quest involving two accidental companions begin as they explore the fantasy world of the dead to allow the living protagonist Miguel (played by Anthony Gonzalez) to continue life in the real world, and the dead companion Hector (played with much gusto by Gael Garcia Bernal) to continue his existence in the afterlife. Once these goals were set, the rollercoaster ride begins motion – and what a kaleidoscope of such sprawling and arresting visuals never this delicious since WALL-E (2008). The narrative of course journeys with many colorful characters and situations arising from subplots blatantly convenient for each character's goals to be achieved. All these elements build up a montage of weepy and saccharine moments intended for the climax of emotional investment.
Coco Full Movie Review
These rules from the Pixar textbook can be easily identified, and movie after movie it may seem so contrived. The writers of COCO must've realized they struck gold in putting center the country of Mexico as the real star of COCO where the formula actually worked. Its characters are close to realistic, with whims, joys and quirks so easily identifiable even in live-action films, but COCO is brilliant enough to avoid a cartoonish Mexican backdrop. It would rather bank on magical realism in its conceptual reworking of Mexico's lively Dia delos Muertos festivity – in local terms "Undas" or All Souls Day, and also a pre-Hispanic custom of the Aztecs – by incorporating Gabriel Garcia Marquez' imagery, Frida Kahlo's paintings and even alluding to Peter Jackson's THE FRIGHTENERS removing the threat of ghosts as horrific monsters or evil demons, giving them a justified presence as extension of human memories.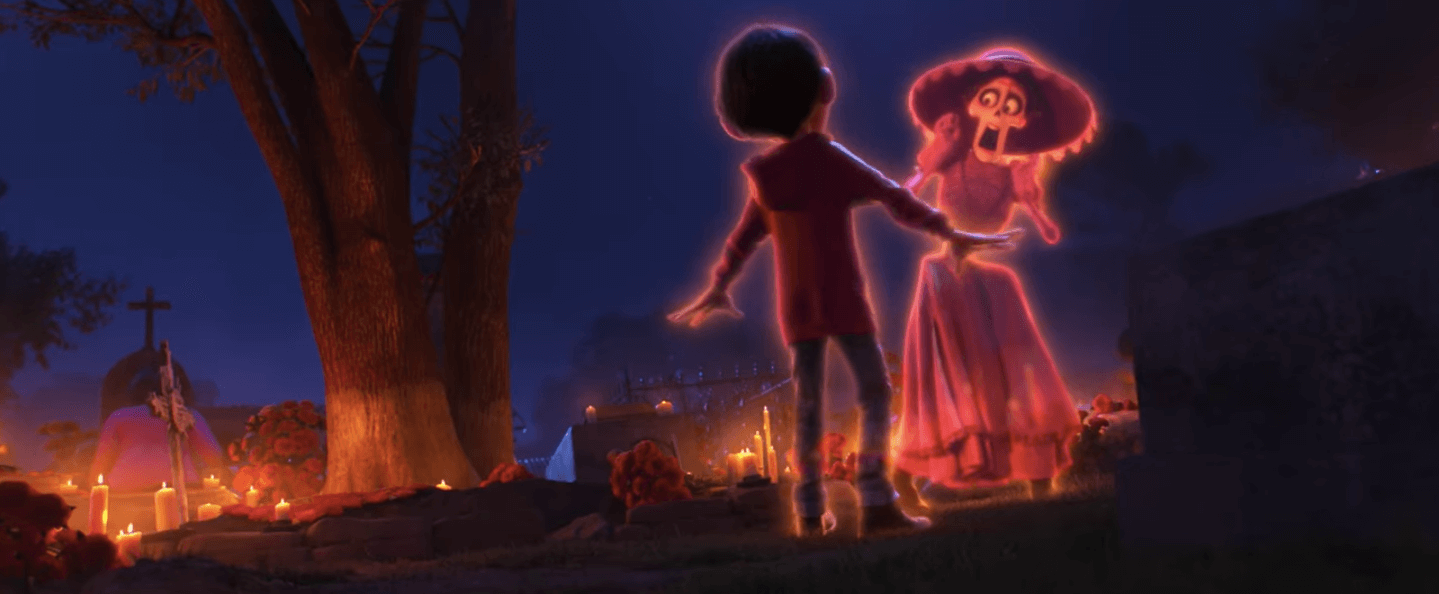 The colorful festivity is just the backdrop to COCO's suprising closeness to the subject matter, even hinting at political awareness of the current Mexican landscape. The migration crisis is featured as a subtle inside joke, transporting the issue into a humorous approach of crossing over from life to afterlife and vice versa (the displayed photos of the dead during Dia delos Muertos function as the soul's passports into the real world, proof of a previous mortality still remembered). On a larger sense, COCO touches on a realistic side of humanity especially in our current heyday of misinformation and fake news, connecting family-oriented fare to more serious matters of history and ancestry.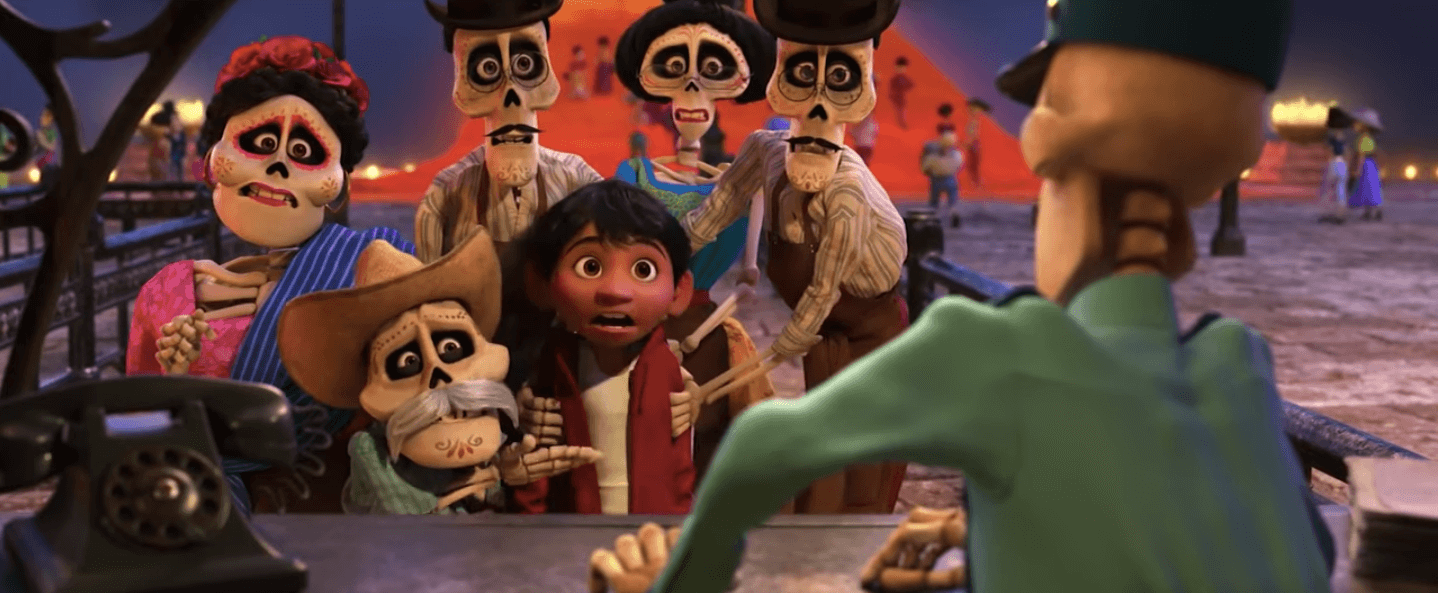 The magic of COCO is grounded on the heartwarming fact that it is the first time Pixar centered on the lives of modern smalltown folks. It magnified and elevated the already immense celebration of Mexican folklore into imaginative heights where Pixar's magic actually lies, but doesn't compromise real life into shallow tradition or cultural appropriation. Instead it pays respect without sacrificing anything in its balance of fun-filled entertainment and humane pathos.
The more moving elements inherent in COCO (and perhaps Disney's recent offerings like INSIDE OUT) lie in its approach to Mexican music, and memory. There is much to say about COCO's soundtrack that plays as Pixar's own celebration of music. While the catchy soundtrack merits its own review, I'd like to single out the blissful musical number of "Un Poco Loco" (another surprise from Gael Garcia Bernal) and especially the lullaby "Remember Me"/"Recuerdame", where the tour-de-force mix of sadness and familial promise climaxes, leaving an auditorium flooding with tears. In fact, "remembering" is a buzz word that will probably be associated with COCO as it reiterates the importance of memory and its universality to all cultures. Pixar's relevance here lies in its suggestion of memory as the only connection we have to what's beyond life on earth. Its a bold statement, especially in the age of extreme right-wing historical revisionism that entraps and oppresses peoples of neocolonies like the Philippines or Mexico into forgetting the horrid crises of their pasts. COCO's saccharine celebration of memory makes it a powerful animated feature, and it reminded me of Roger Ebert last statement in his review of Michel Gondry's ETERNAL SUNSHINE OF THE SPOTLESS MIND:
"At the end of the day, our memories are all we really have, and when they're gone, we're gone." And as long as films come and go as representations of human memory, COCO will never be forgotten by anyone who sees it.
Thank you for reading In Praise of Memory: Coco Full Movie Review. For other reviews, click here.