Taiwan Tourist Attractions Part 3: Taipei, Yehliu, Raohe Night Market: Day 1 and Day 2 of our Taiwan trip has been spent only in Taipei, (although we weren't able to visit every tourist attraction), so on Day 3, we made sure to zoom-out of our "Taipei Travel", and explore the other tourist destinations outside of Taipei. After, all, we've heard that the most beautiful places in Taiwan are really outside the city.
We availed of a Taiwan KKDay Tour, which would take us to Yehliu Geopark, Jiufen, and Shifen.
Taiwan Tourist Attractions
Yehliu Geopark
The tour guide wasn't kidding when she said that we'd feel like we're being barbecued at Yehliu Yellowstone Geopark. The area with the rock formations are sooo hot, we got sunburnt. The most popular rock formation here, is the Queen's Head. It's easy to tell, given the long line of tourists wanting to take a picture with the rock.
Yehliu is nice to visit just for the sake of visiting, but I don't think I'd be looking forward to going back there soon. It's literally just mushroom-shaped rock formations baking under the sun, shaped by wind and erosion. Seeing it for the first time is good enough.
I stayed behind at Yehliu because one of my travel buddies got lost, and was running late for the tour bus. I didn't want to leave him, and our KKDay tour guide was irate and NOT NICE AT ALL, so I let the girls of our group go ahead and continue the tour on their own. I wouldn't be leaving a friend behind, even if there were an impolite tour guide threatening to go ahead without us.
The tour continued to Shifen waterfalls. Then to Jiufen, which if I'm not mistaken is one of the inspirations behind Spirited Away, and where you could fly lanterns. I spoke with the girls and they told me we didn't really miss much, but I was still wishing I could have at least flown that lantern at Jiufen.
Raohe Night Market
After the tour, we went on a foodtrip at Raohe Night Market, one of the popular foodie destinations in Taipei, aside from Shilin Night Market. We were told that Shilin has more food options, but it's also more crowded, so we decided to go for Raohe Night Market this time.
To be fair, Raohe also has a lot of good street food and the place isn't too cramped. My personal recommendations would be the Walking Steak, fried chicken fillets (not sure if I got that right), and the candied strawberries.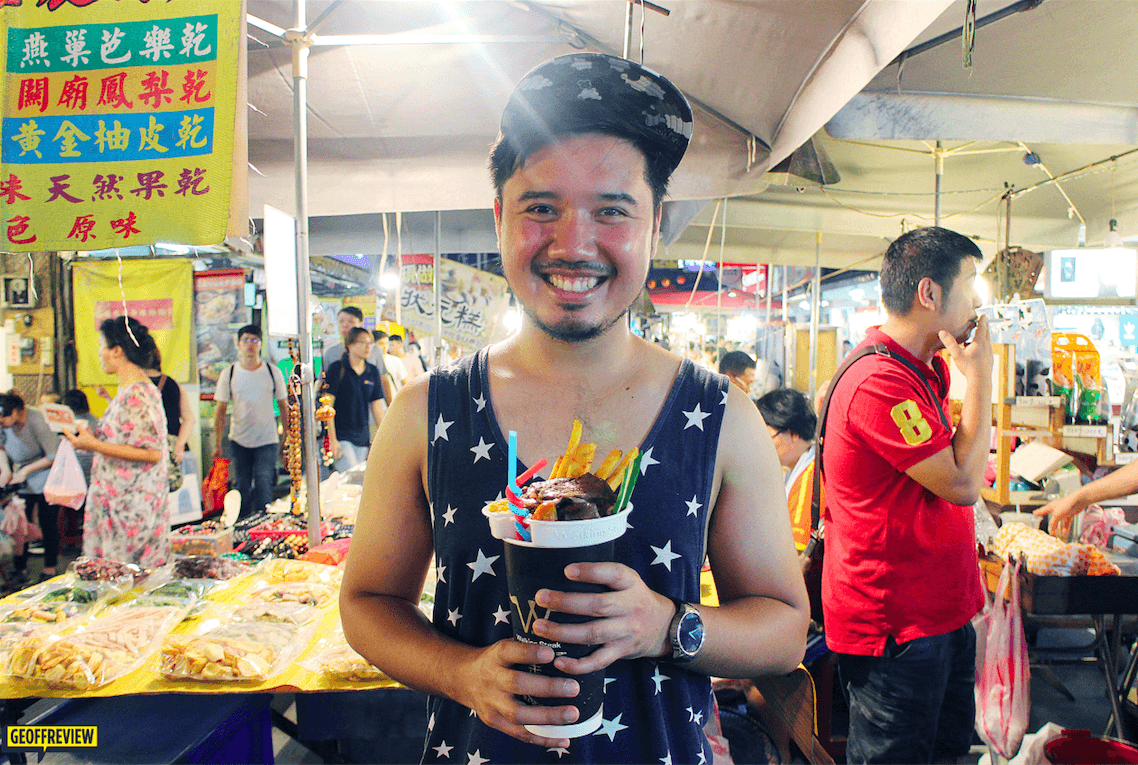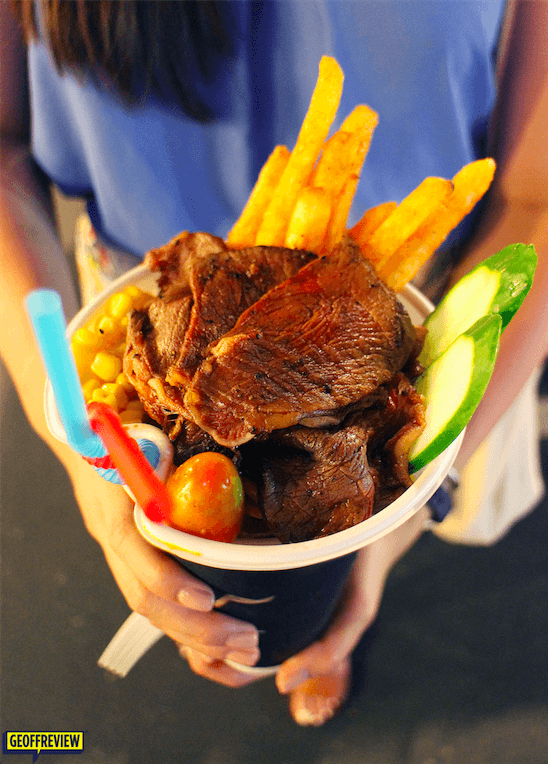 I was hoping that Day 3 would be more eventful, but because of the botched tour with KKDay, my only highlights for this day was Yehliu Geopark and Raohe Night Market. I wished I could have done more, but at least I was able to catch-up with much-needed sleep.
Our last day on Taipei Taiwan was spent on some last minute Taiwan shopping, picture-taking, and more food-tripping. I can say without no doubt that the two best things in Taiwan, are the food, and the super nice locals. The Taiwan tourist attractions actually just felt like a special bonus.
Our Taiwan Trip is definitely one of the most memorable out of the country travels I've had, not only because Taiwan is a beautiful place, but also because I had an awesome company to enjoy the Taipei trip with. I'm definitely coming back!