"Ant-Man and the Wasp" Full Movie Review: "Avengers: Infinity War" and "Black Panther" are tough acts to follow, and with both of these movies breaking records and exceeding expectations, I was crossing my fingers for Peyton Reed's "Ant-Man and the Wasp". We have good reason to be worried about this sequel, especially with the fact that 2015's "Ant-Man" has the second-lowest opening among the MCU films (although it reportedly also had the lowest budget among MCU entries, at $130 million), and it bears the challenge of setting the tone of all MCU films following the glum and heartbreak that "Infinity War" left us with.
Ant-Man and the Wasp Trailer
It's no secret that the timeline of "Ant-Man and the Wasp" is set a couple of years after "Captain America: Civil War", and just before the events in "Avengers: Infinity War", so we're hoping that it answers some of the questions that "Infinity War" left us asking. Like where the heck is Ant-Man during this entire debacle? His shrinking powers would be incredibly convenient against Thanos; he could literally fly into the Mad Titan's ear and then kill him from the inside like a disease. I don't really know if that's possible but we're running out of options here, Hank!
"Ant-Man and the Wasp" Full Movie Review
Coming from the largeness of "Infinity War, "Ant-Man and the Wasp" scales down to a more personal storyline, sobering us up from the high brought by Thanos' snapping fiasco. There is no real threat to the world here but instead, what we have is conflict that is heavily anchored on family. Hope Pym (Evangeline Lily), together with her dad Hank (Michael Douglas), is set to go on a rescue mission to bring back her mother, Janet Van Dyne (Michelle Pfeiffer), from the Quantum Realm. Scott Lang (Paul Rudd) on the other hand, following his involvement in the events in "Civil War", is doing his best to finish his house arrest so he could finally spend time as an honest man with his daughter when he gets released. The stakes may not be as high as half of the universe ceasing to exist, but these heroes would still go to great lengths for their family just the same.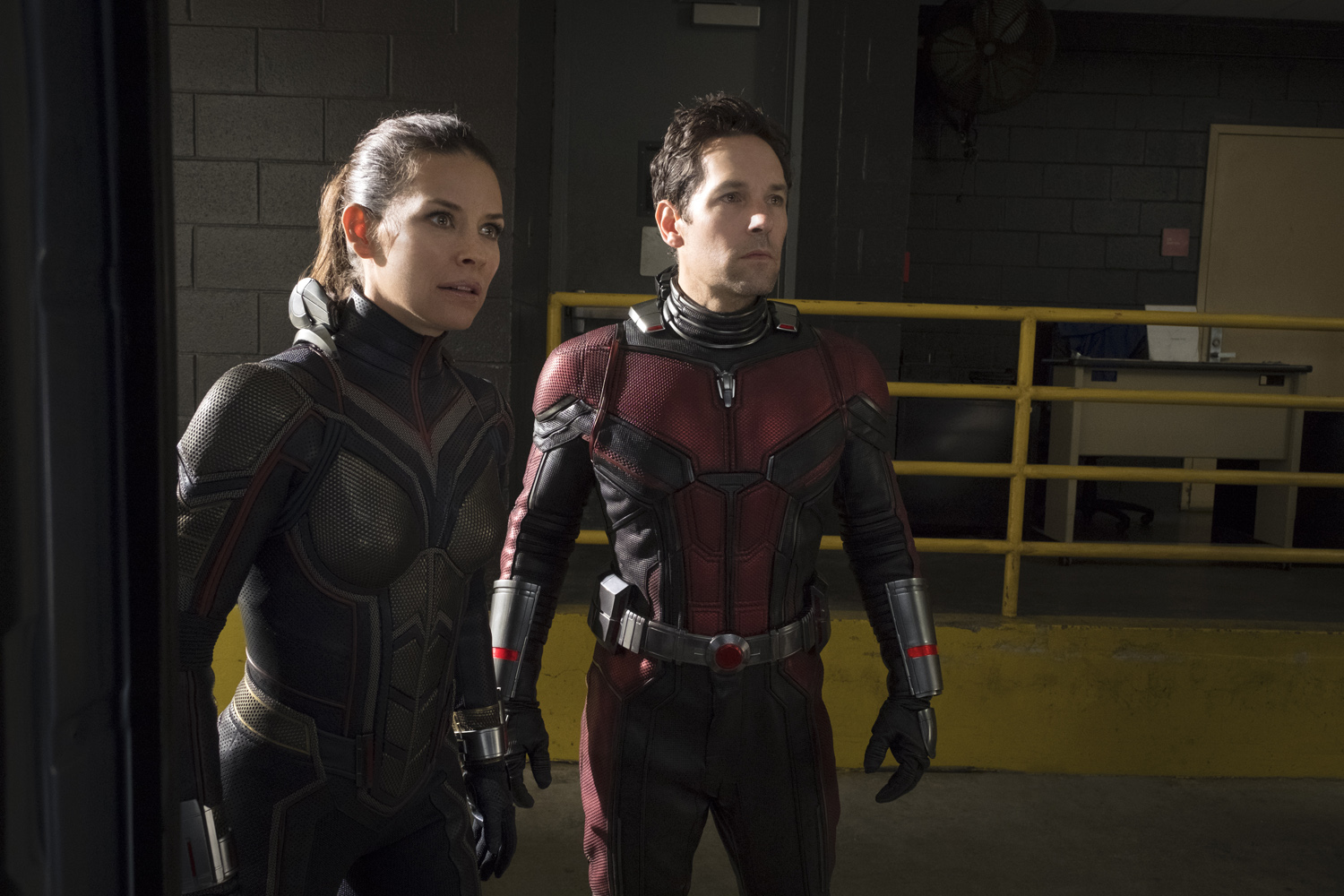 In essence, "Ant-Man and the Wasp" is closer to being an action-comedy than a superhero film. There is no shortage of humor in true Marvel fashion, with much of the gags brought by Michael Peña's motor-mouthed Luis; his hilarious storytelling style appearing to have already become an Ant-Man staple, effortlessly stealing the scene when he's around. Marvel newcomer Randall Park's as Scott's parole officer Jimmy Woo, is also a delightful comic relief. He's easily the most lovable S.H.I.E.L.D agent around.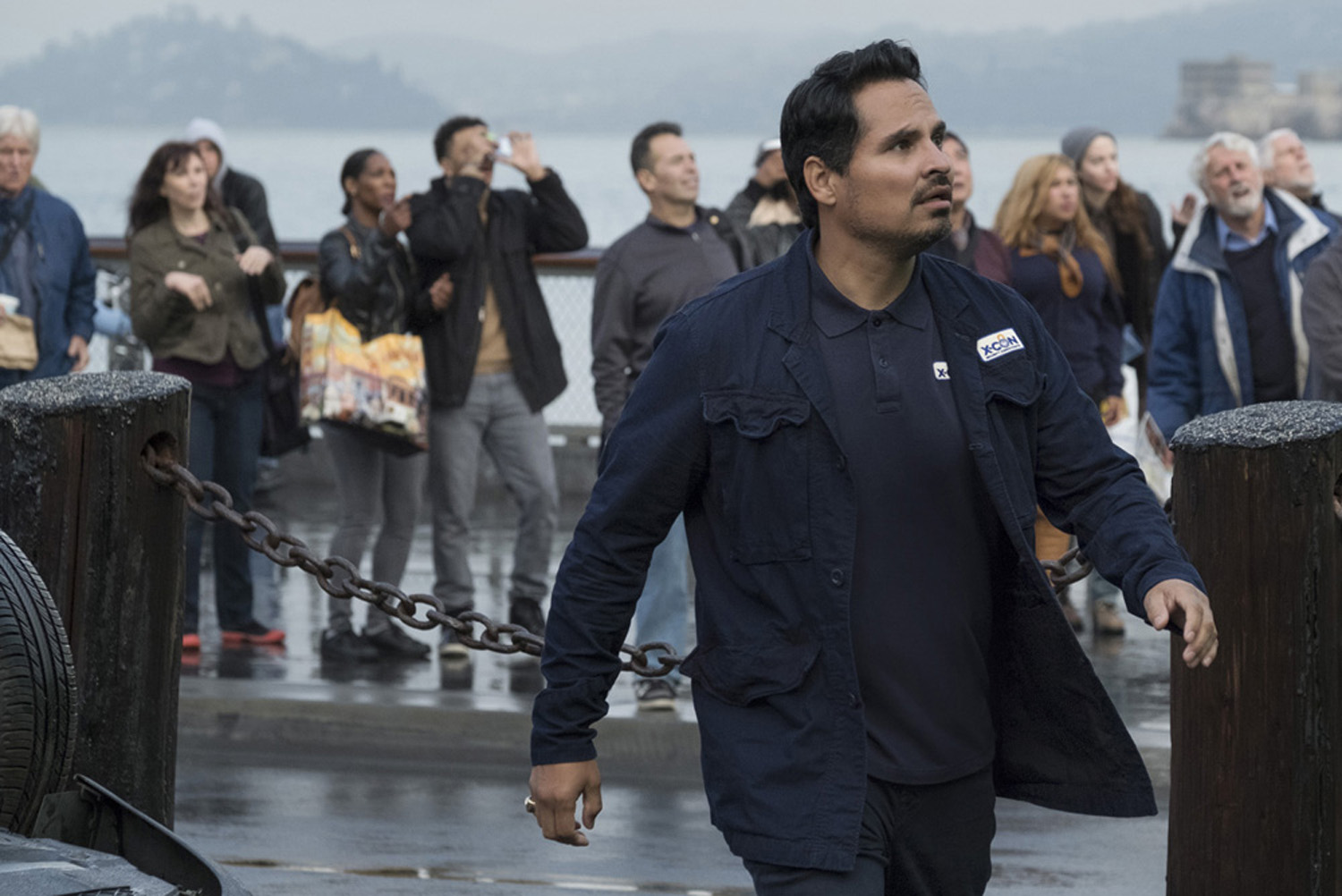 But as much as some side characters like Luis and Jimmy have been given a bigger chunk of screen time, other members of the cast may not have been given a lot of good material to work on. Michele Pfeiffer as the original Wasp, and Laurence Fishburne as Hank's friend, Bill Foster, were slightly underutilized. Hannah John-Kamen as Ghost also feels under-appreciated as the film's villain. What sets Ghost apart from many MCU bad guys, is that this villain is motivated by fear, rather than desire for power. She is forced to do villainous things because otherwise she'll literally die. It's also interesting to note that in the comics, the Ghost is male, and is dedicated to bring down oppressive corporations – Stark Industries included. In this movie though, the Ghost has become the Wasp's opponent rather than Iron Man's.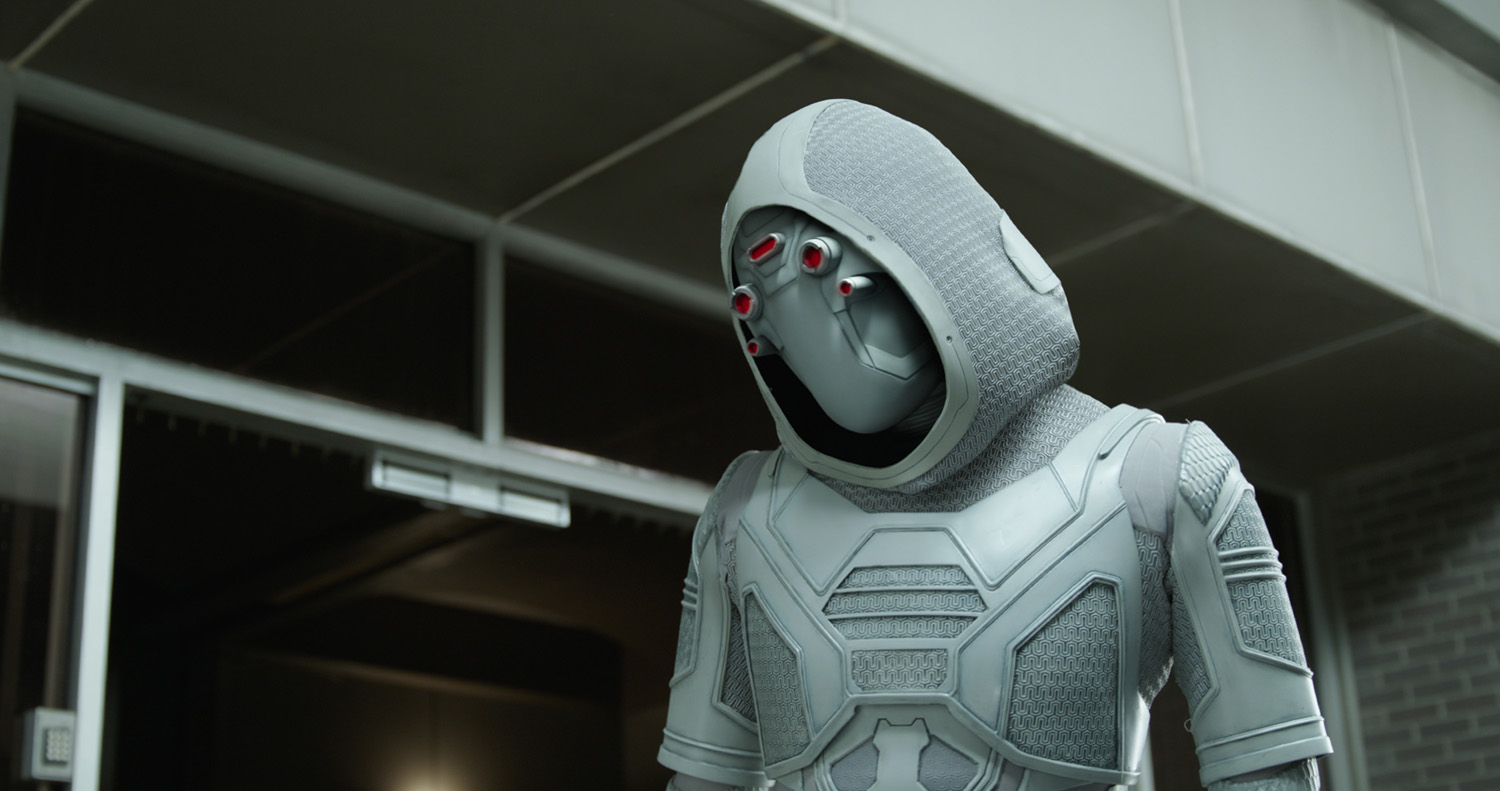 "Ant-Man and the Wasp" is brimming with larger-than-life action and comedy. Some may argue that it's a filler Marvel film to set up "Avengers 4", but it really is a monumental movie on its own. Oh and it goes without saying that you have to stay for the post-credit scenes. This one's extra special because it's not really a bonus scene but rather, it's a revelation of where Ant-Man is after Thanos' snap.