Ang Manananggal Sa Unit 23B Movie Review: This is probably a case of vision and execution not coming together. If I'm not mistaken, the film was supposed to be some sort of romance-gore hybrid, with the intention of having the manananggal as some sort of dark twist to this unconventional love story. Sadly the film was not romantic, nor outright gory. There is blood, and there're several sappy scenes, but if the objective was to bring kilig and to scare at the same time, I felt nowhere near those.
Nico (Martin del Rosario), recently moved to his new apartment with his grandmother. One of their neighbors is the friendly yet mysterious Jewel (Ryzza Cenon). It's not long before Nico and Jewel start developing feelings towards each other, but unknown to Nico, Jewel is secretly a manananggal, who preys on men and eats their hearts.
Ang Manananggal Sa Unit 23B Trailer

Ang Manananggal Sa Unit 23B Movie Review
To be fair with Ang Manananggal Sa Unit 23B, it is beautifully shot; with the play of neon lights and poster-worthy angles giving off a strong Riverdale vibe. If anything, the visual aesthetic seemed to be something that the filmmakers spent a lot of time in. Sadly, I cannot say the same for the storyline and acting departments.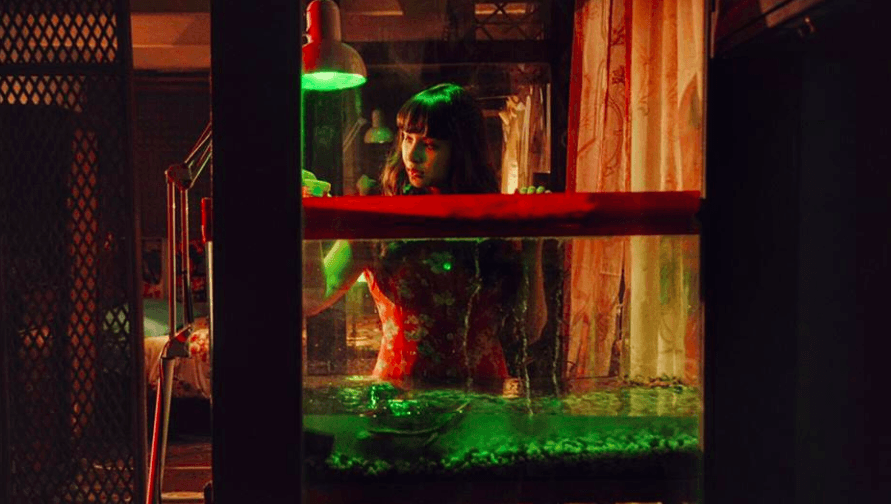 The premise is already not enticing in itself, but the storyline is even much worse. There was nothing scary about the plot and sadly; the two leads didn't have enough chemistry for the film to justify the romance part. It was a half-cooked hybrid of the two genres it was aiming for, like the filmmakers couldn't decide whether they want to make a horror movie or a romantic flick. I wished they focused on just one.
Ang Manananggal Sa Unit 23B is as uninspired as its title. Neither scary nor romantic, the film felt like it couldn't decide its own identity.
Related: AWOL Movie Review