Who would have thought that mounting a contemporary art fair in a car park would be great idea? Six years ago the organizers of Art Fair Philippines chose to hold an art exhibit at the 6th level of The Link, a carpark located in Makati, transforming it into an inventive and edgy art space, which in itself exemplifies what contemporary art is. Since then, the event has evolved to becoming a venue for new and established artists to showcase their work, and for enthusiasts to marvel at the best in Philippine contemporary art.
I've learned recently that participation in the fair is by invitation, and that the oragnizers have a "preference for galleries with consistent and quality programming over a period of time". This year's roster of artists include filmmaker Kidlat Tahimik, Cordillera-based artist Leonard Aguinaldo, social realist artists Pablo Baen Santos, Antipas Delotavo, and Renato Habulan, as well as conceptual artists Nilo Ilarde, Lyra Carcellano, and Alvin Zafra.
But what I have been really looking forward to in my visit, was to see Neal Oshima's "Kin".
Neal Oshima spent over 40 years taking pictures of indigenous tribes in the Philippines, hoping to capture their culture, traditions, and relations with his photographs. The tribes featured in his work include the Igorots of Cordillera, the Ivatans of Batanes, and the Indigenous People of Bukidnon. I'm particularly interested with his shots of the IPs from Bukidnon, given that I grew up in the said province, and I rarely see artworks featuring Bukidnon's diverse tribes.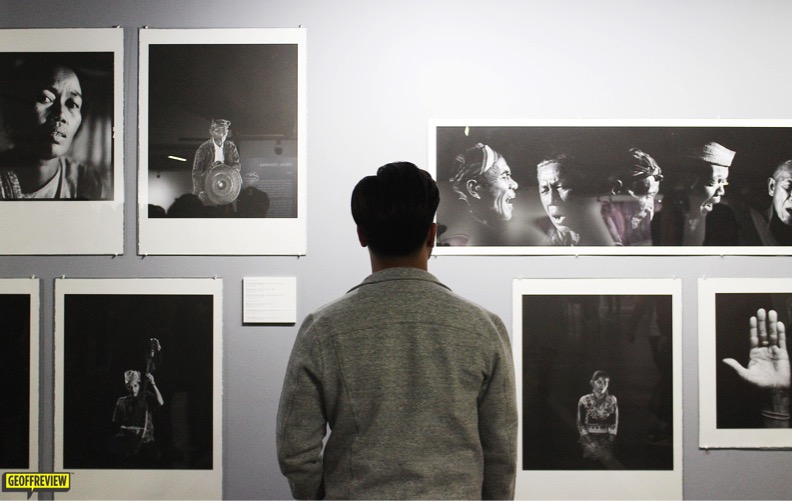 I was able to have a quick talk with Neal Oshima during my visit. I did a bit of research and learned that the Bukidnon tribes featured in Neal Oshima's shots in "Kin", have been displaced from their ancestral lands, and for years they have been fighting for their right to their ancestral territories. Neal Oshima visited the Indigenous People of Bukidnon at a time when they are trying to rebuild their homes, and livelihood initiatives such as coffee-planting and reforestation, are currently being developed by organizations.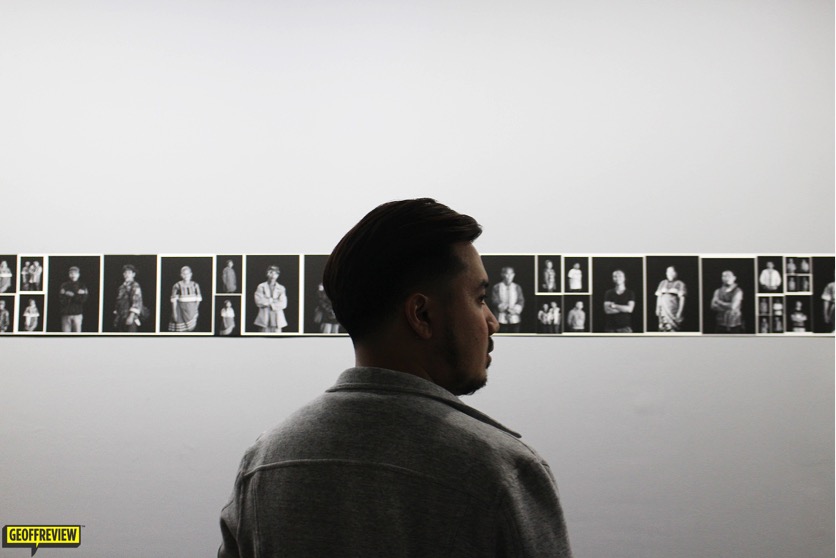 Being from Bukidnon myself, it elates me to know that there are organizations that work closely with the IP tribes of Bukidnon in preserving their forests and livelihood such as Hineleban Foundation. They are a group of passionate individuals who work towards the restoration of the environment by Reforesting, and providing sustainable livelihood for the Indigenous People. The products of Hineleban Farms are planted and grown by the IPs; like Hineleban Arabica Coffee, Heirloom Grain Hineleban Adlai, Organic Tuminugan Turmeric, Organic Yacon Syrup, and pure Raw Honey. Come and join them in this mission to make the Philippines a better place.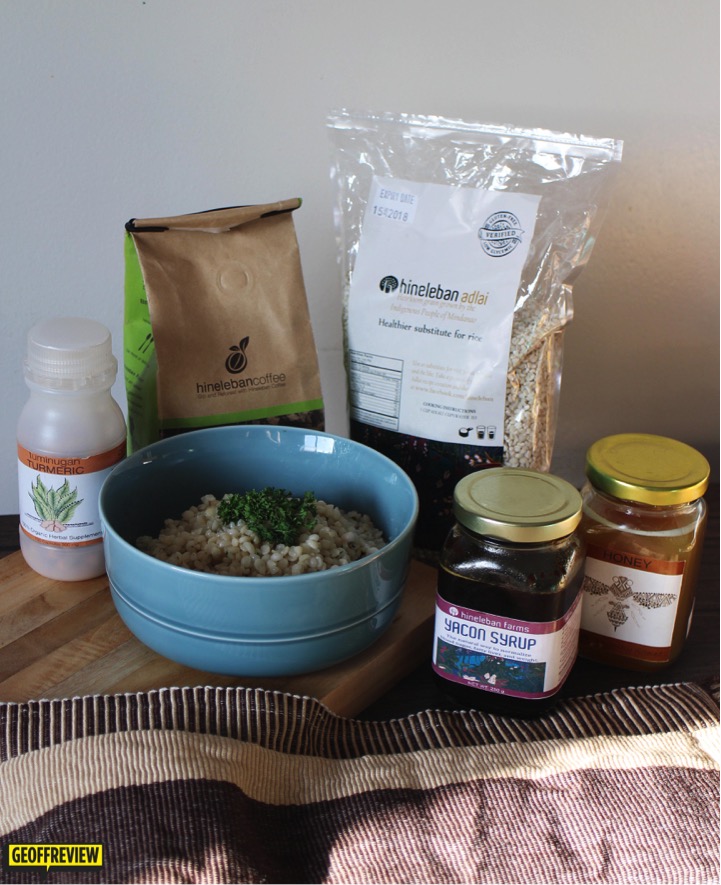 I've tried the products from Hineleban Farms, and I can confidently say that the taste and quality of the products are premium. One of my personal favorites is the Hineleban Adlai, which is a healthier yet tasty alternative to white rice. Also known as "Jobs tears" Adlai is an heirloom grain from Aglayan and Malaybalay (which is where I was born), Bukidnon, that has been proven and tested to be gluten-free, low-cholesterol, and high in VITB-complex, calcium, iron and protein. I personally prefer Hineleban Adlai over black, brown, or red rice.
Another favorite is the Hineleban Coffee (check our my Hineleban Coffee Review). This is Hineleban Farm's own brand of Arabica coffee that has a fruity, and slightly sweet undertone. Perfect if you're like me who prefers my coffee black. You may visit the Hineleban Café along Arnaiz Ave. in Makati to try their other coffee offerings.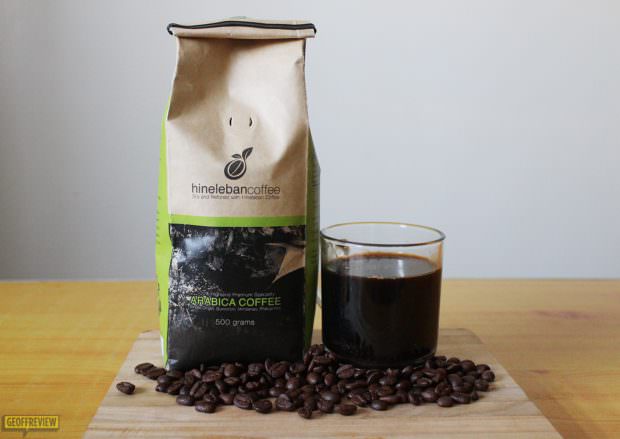 My takeaway from this experience, is that no one is ever too small to influence lives or create change. Through collective effort, we can all contribute in providing a sustainable livelihood to the Indigenous People of Bukidnon. You can be a renowned photographer like Neal Oshima, who through his work is able to tell the stories of indigenous people. Or you can also be a part of an organization like Hineleban Foundation, who makes active efforts in improving the quality of life of the tribes. Or even somebody as small as I am can still contribute to change, by supporting the fruits of labor of our brothers and sisters in Mindanao.
To know more about Hineleban, their advocacy, and their products, visit Hineleban.org and Hinelebanstore.com.