Mom and Tina's Best Seller Cake: A Mom and Tina's Review: Talk about homey. This has got to be the homiest restaurant I've been to. We went to the C5 branch in Pasig at around 9PM and even though it was dinnertime, I couldn't resist my craving and ordered my favorite dish here that's usually had for breakfast – the US Beef Tapa – which is basically tapsilog…only better.
At first look you might think they gave you the wrong order because the beef tapa here looks a whole lot like bacon. Different from the usual tapa that you have at Rufo's or Tapa King. I don't mind the different look though because it's really appetizing. The whole meal tastes great, from the eggs, to the beef, atsara, and the rice…this has got to be the best tapsilog ever.
I also fancy their bottomless iced tea. This is the only place I've been to where you can get a different kind of iced tea
every time
you have your glass refilled. When you order Carousel for your drink, you can get to have Green, Red, Blueberry, or Rasperry iced tea. This is great for someone like me who drinks a lot when eating. You can try a different flavor everytime you ask for a refill. Be sure though you order Carousel, and not just bottomless iced tea.
You have also got to try their steaks. I already have a couple of friends who tell me the steaks here are the best they've tried. I suggest the US Skirt Steak and the US Chuck Steak.
Mom and Tina's Best Seller Cake
Mom and Tina's is more than just a restaurant. It's also a bakery and a cafe. Aside from the meals, you also have to try their baked goodies. They have cakes, cookies, muffins, lotsa dessert! And just like the meals, the desserts here don't disappoint! We ordered Banoffee Pie (one of their bestsellers) and Mango Torte.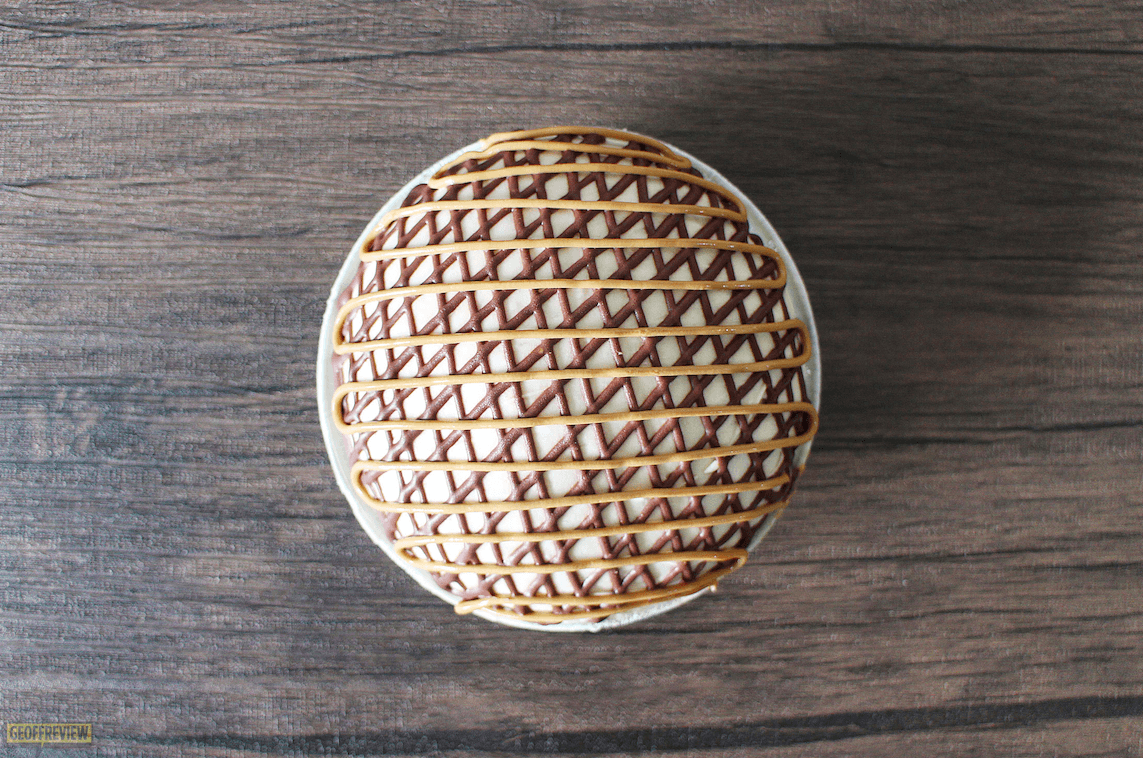 Just look at that Banoffee, isn't it a beauty? And it tastes as good as it looks.


I also noticed that the people from the other tables are having meetings or group discussions. This made me think hey, this is also a good meeting place! If you're meeting up with clients or anyone for that matter, and you're bored of the usual coffeeshops that you go to, try Mom and Tina's for something different.
Mom and Tina's has three branches. There's one in Makati, another in Katipunan, and the one we went to which is in C5, right in front of SM Pasig Hypermarket and close to Tiendesitas. I haven't been to the other two branches but I'm sure I'm going to be as satisfied as in the C5 branch. Here are where you can find the other branches with the contact details:
C5 BRANCH:
FRDC Building
106 E. Rodriguez Jr. Avenue,
Pasig City, Metro Manila,
MAKATI BRANCH
G/F Unit 104
Tropical Palms Condominum
Dela Rosa St., Legaspi Village,
Makati City
MOM & TINA'S KATIPUNAN BRANCH
2nd floor,


Regis Center,
Katipunan Ave.,
Quezon City
And oh, they're opening a new branch by mid-October this year! It's going to be on Sgt. Esguerra Street, beside Melo's. This is near ABS-CBN.
Aaahhh…reminds me of my mom's cooking. Moms are the best cooks don't you think? Thanks for reading "Mom and Tina's Best Seller Cake: A Mom and Tina's Review."