Following a quick and easy taco soup recipe or cooking up the ultimate Sunday roast for the family is easy enough, but sometimes it can be boring preparing the usual dishes and eating the same type of food on a regular basis. Thankfully, you can spruce up your meals with the help of an array of recipe apps people are turning to in 2022.
In fact, it's common to hear people say that there is almost an app for everything these days. They aren't necessarily wrong either. Most industries have been revolutionized with the help of apps, with some enabling people to book holidays more easily, find love online, or even conduct banking queries. There's a whole world of food out there for us to enjoy, and accessing it has never been easier.
Most apps can be downloaded within seconds, too, they're usually easy to grasp, and they are – on the whole – hugely beneficial to a user. We are living in a world of instantaneous information and gratification. Our smartphones can give us instant access to TikToks about cakes, games like Sweet Bonanza slot, and just about everything else we want linking to the world of food. The same applies in the recipe app space, with a comprehensive selection of products being downloaded by home cooks in need of some inspiration on a regular basis.
The amount of apps worth making use of in this space is certainly vast. Then again, that probably comes as no surprise given the world's general love of all things grub. Whether it's vegetarian-focussed dishes or a meat-lovers feast of treats, there are some solid options in this space for everyone. Below is a look at some of the best of them. All of the apps featured are available on Android and iOS unless stated otherwise.
The best plant-based apps
We thought we'd kick things off with a look at some meat-free options for the plant-based enthusiasts among us. Thankfully, with increased awareness has come a growing trend of animal-free food and a range of excellent vegetarian and vegan apps. One of them is Hippie Lane, with its sought-after and extremely healthy recipes. As well as giving users access to hundreds of gorgeous recipes, the app also allows you to search for any vegan, nut free, dairy free or gluten free dishes if required also. Forks Plant-Based Recipes and Oh She Glows are two other excellent options in this particular space, with both apps featuring a whole host of stunning meat-free dishes worth trying.
An extensive library of recipes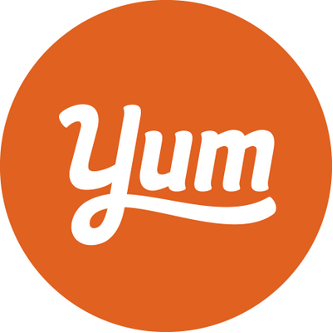 As for any meat lovers among us, BigOven most definitely has you covered. The app offers a range of different food from all around the world, with hundreds of thousands of recipes worth cooking up at home ahead of a night in. The app will essentially provide you with the perfect dishes to accompany any occasion indoors. You can also use the app to create shopping lists and share your latest creations with family and friends. Yummly is a popular choice for some people, too, with its search engine providing inspiration for many budding chefs who might need it. The app boasts hundreds of tasty dishes to try and you can even buy ingredients and other products through the app also. Other excellent options featuring plenty of recipes include Epicurious and Tasty.
Offering photos and videos
Instead of reading endless instructions and feeling lost while trying to master a recipe, it can be easier, seeing someone doing it as you go along. If that appeals to you, then apps like Kitchen Stories and its media-rich snippets might be worth trying. The app offers a selection of photos and videos to accompany specific dishes, making it easier to cook along to for some. Likewise, SideChef and Food Network Kitchen do too.