Netflix dominated Asia Pop Comicon 2018, featuring immersive booths, star-studded panels, and global announcements, specially prepared for the Filipino fans. Comicon attendees swarmed into the interactive booths that include a gaming arcade from "Stranger Things", a recreation of Chinatown from Marvel's "Iron Fist", and a Pop's Chock'lit Shoppe – themed "Riverdale" booth where guests can sing along to Josie and The Pussycats, or have their year book photos taken with Riverdale jackets.
The highlight of the day is when Netflix hosted a conference for 1,000 fans at the "Hall N" with guests that include stars from Netflix shows that gave exclusive treats to attendees of the event. Here is a quick rundown of what happened at Netflix' Hall N:
The NETFLIX❤ANIME Panel
After seeing a quick teaser of "Godzilla: City on the Edge of Battle", fans heard from TOHO producer Takashi Yoshizawa about the challenge and privilege of bringing Godzilla and anime together. Together with "Castlevania" co-executive producer Adi Shankar, the panel shared with the audience how Netflix has provided anime enthusiasts with a platform to create shows made by fans for fans.
Adi Shankar also presented the audience with an exclusive treat, with the debut the season two trailer of "Castlevania". Watch the trailer below:
|| Related: Recomoji: Netflix Recommends Titles Based on your Mood
A Surprise Appearance by "Aggretsuko"
The adorable yet equally badass red panda, Retusko made a surprise appearance that's fit for the karaoke rockstar that she is.
Marvel's "Luke Cage" Meet & Greet Fan Signing
Marvel's "Luke Cage" series came at full force with star Mike Colter (Luke Cage), joined by showrunner Cheo Hodari Coker, and this season's villain Mustafa Shakir (Bushmaster), who also indulged lucky fans in an exclusive meet–and-greet session. The panel is later on joined by "Iron Fist" star Finn Jones as they talked about last season's crossover of the two shows.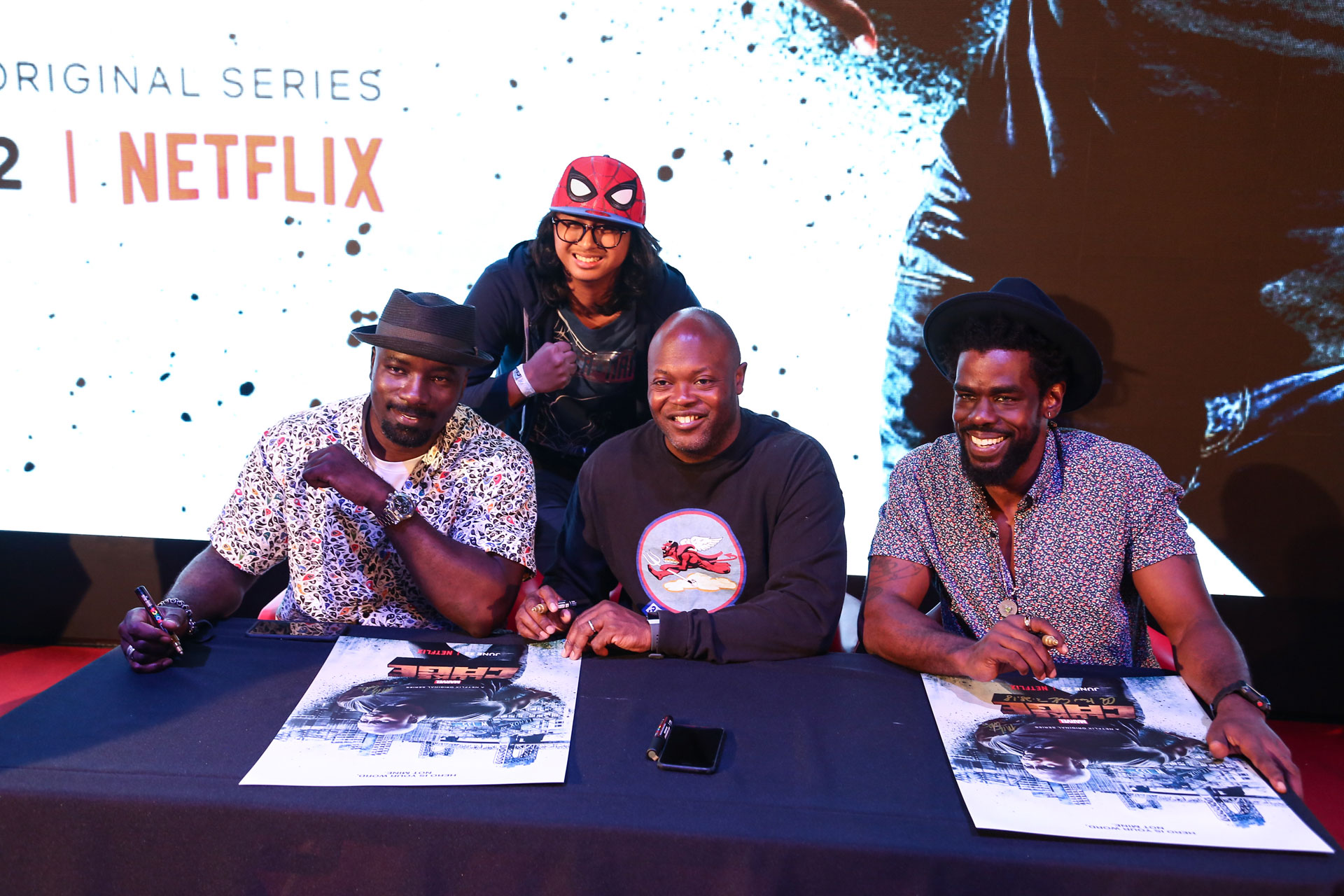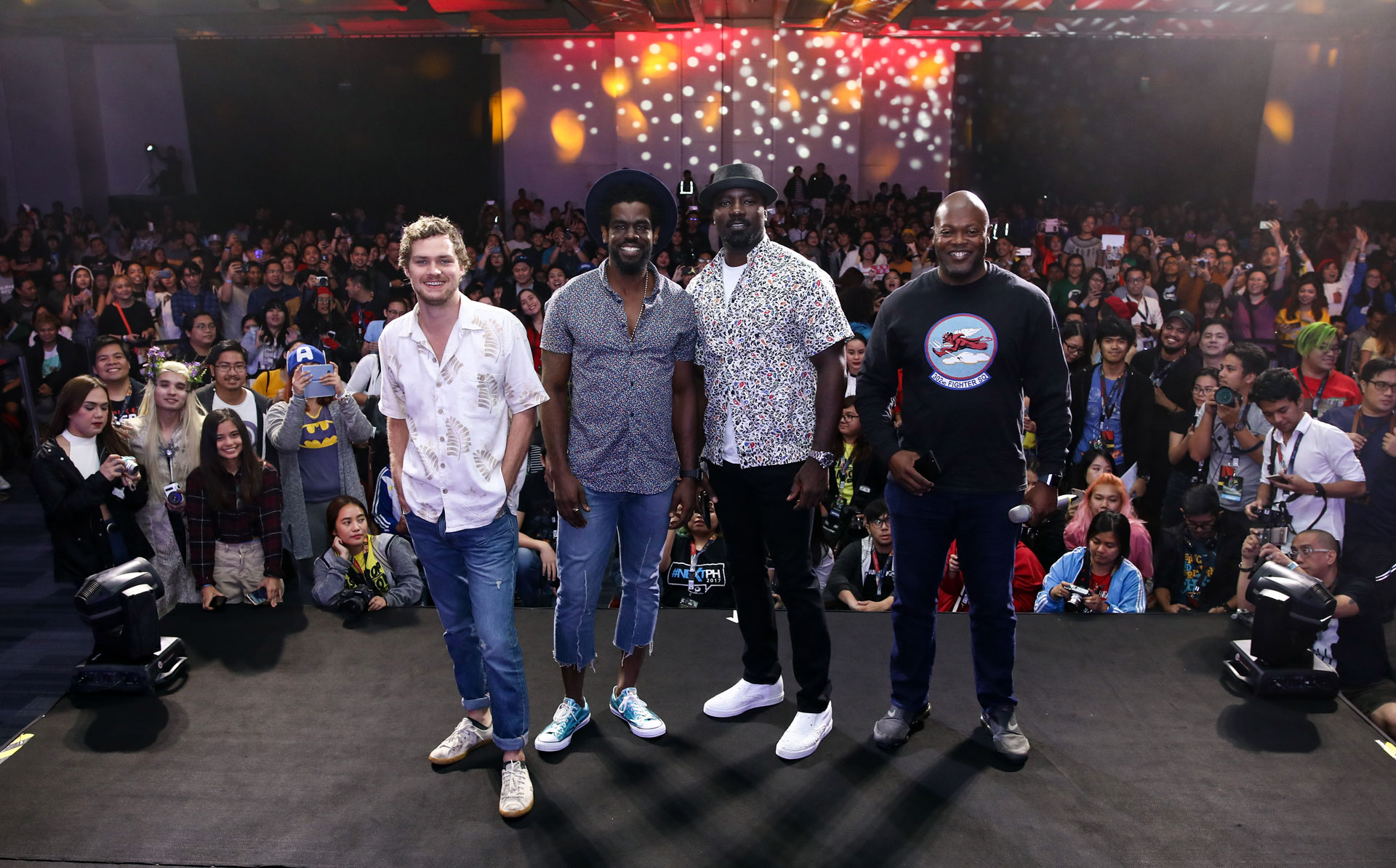 Marvel's "Iron Fist" Exclusive Look
"Iron Fist" showrunner Raven Metzner (Sleepy Hollow, Falling Skies) joined Finn Jones on stage to tease the second season of the much talked-about Netflix series. Actually, "tease" may be an understatement, because the panel showed not just a teaser, but the whole first episode of "Iron Fist" Season 2! We can't say much about what happens yet, but we'll give you a breakdown once the embargo is over.
Have you also been to this year's Comicon? What was your favorite in the Netflix booth?