Royale Parc Hotel Tagaytay Review: I'm fond of staycations. Since I'm always busy with work (and a bit stingy, actually), I rarely go on trips outside the country. Heck, I don't even get to travel much outside Metro Manila. However, I do recognize the need to rejuvenate and take a break every once in a while. We all need to recharge and trust me, if you're living in Metro Manila like I do, the need to get away is more intense than ever.
Staycations are the most convenient (and affordable) means for me to take that much needed break. With staycations, I don't feel the pressure of following an itinerary, I can sleep in as long as I want, and if you're in a hotel, you can binge-eat at their breakfast buffets EVERY MORNING!
|| Related: Cafe Juanita Breakfast Buffet
My most recent staycation discovery is Royale Parc Hotel at Tagaytay. I say "recent" because despite having been around for decades, the old Royale Parc Hotel has been renovated and has now reopened as a modern yet classic hotel that would make you feel like you're right at home.
For those who'd rather watch than read, see my Royale Parc Hotel experience through the video below:
Royale Parc Hotel Tagaytay Review
Royale Parc Hotel is just a short trip from Manila. I left Makati at 2pm on a Thursday, and arrived at Royale Parc Hotel just before 4pm. That's even faster than my normal trip from Pasig to BGC! One of the good things about the Hotel, is that it's easily accessible for both public and private transportation, located just right beside the highway.
Upon entering, you'll feel that the place exudes a homey, cozy ambiance. The interiors are made up of a stylistic combination of wood and steel, and decorative frames hung from its teal walls. At the middle of the atrium, you'll see a pine tree, which is a remnant of the original Royale Parc Hotel. When they renovated the place, the new owners made sure to keep the pine tree and built around it rather than removing it altogether.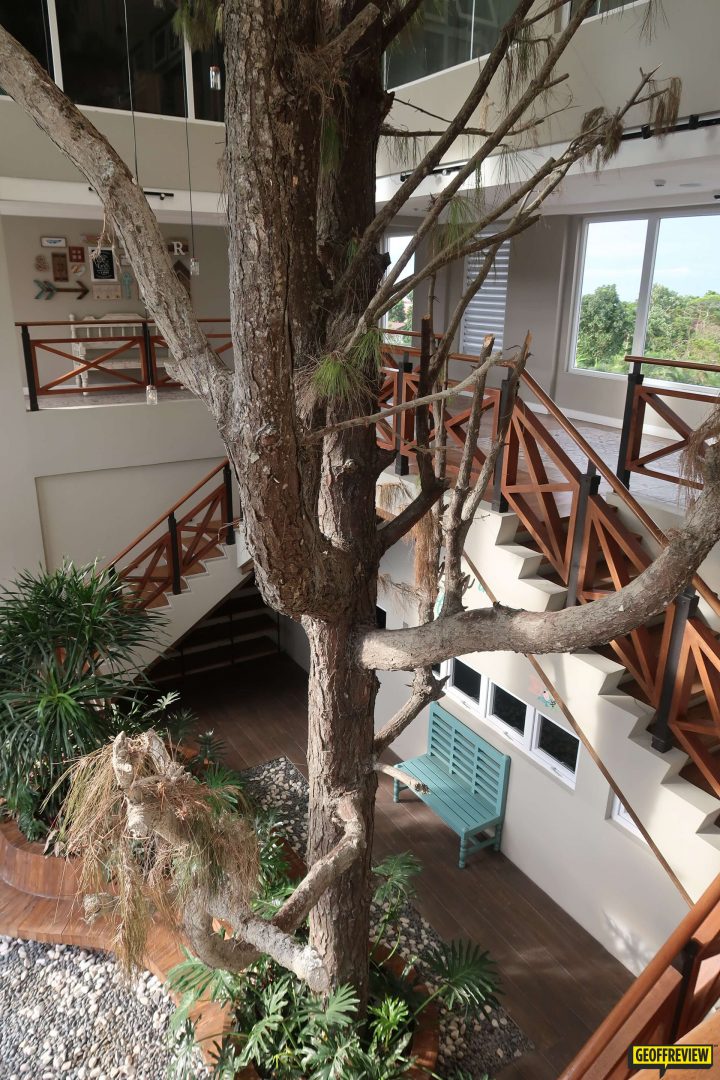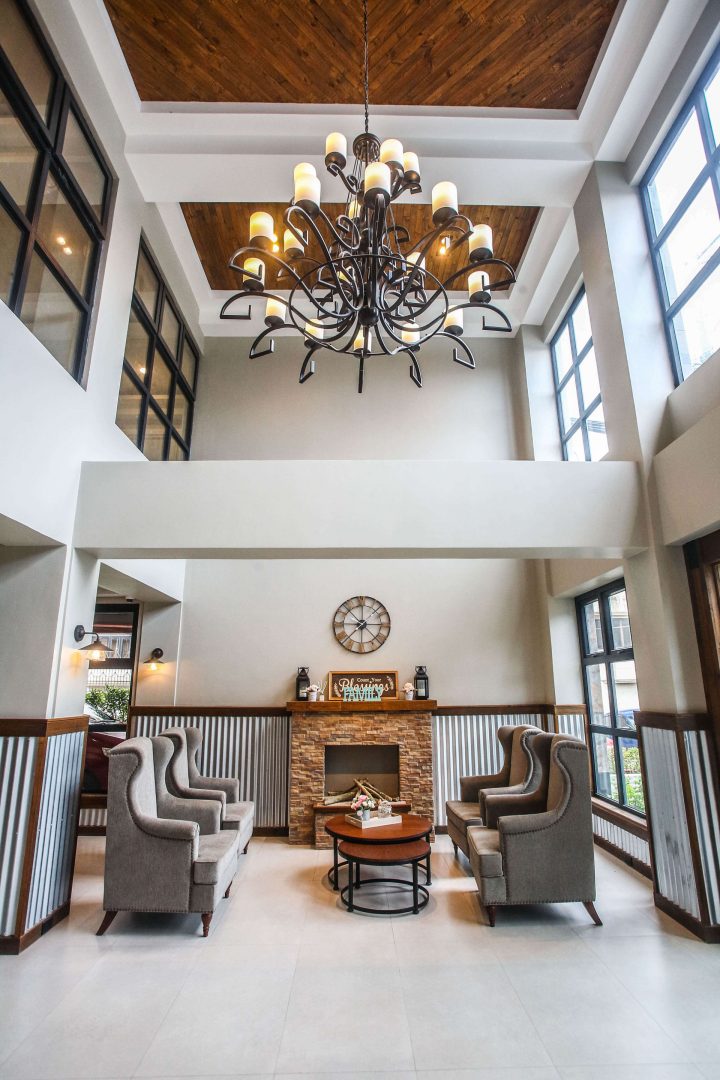 What used to be the central garden area, has now become a swimming pool with a tiny jacuzzi. At night, the pool lights up with colors, tempting you for a quick evening swim under the beautiful Tagaytay skies.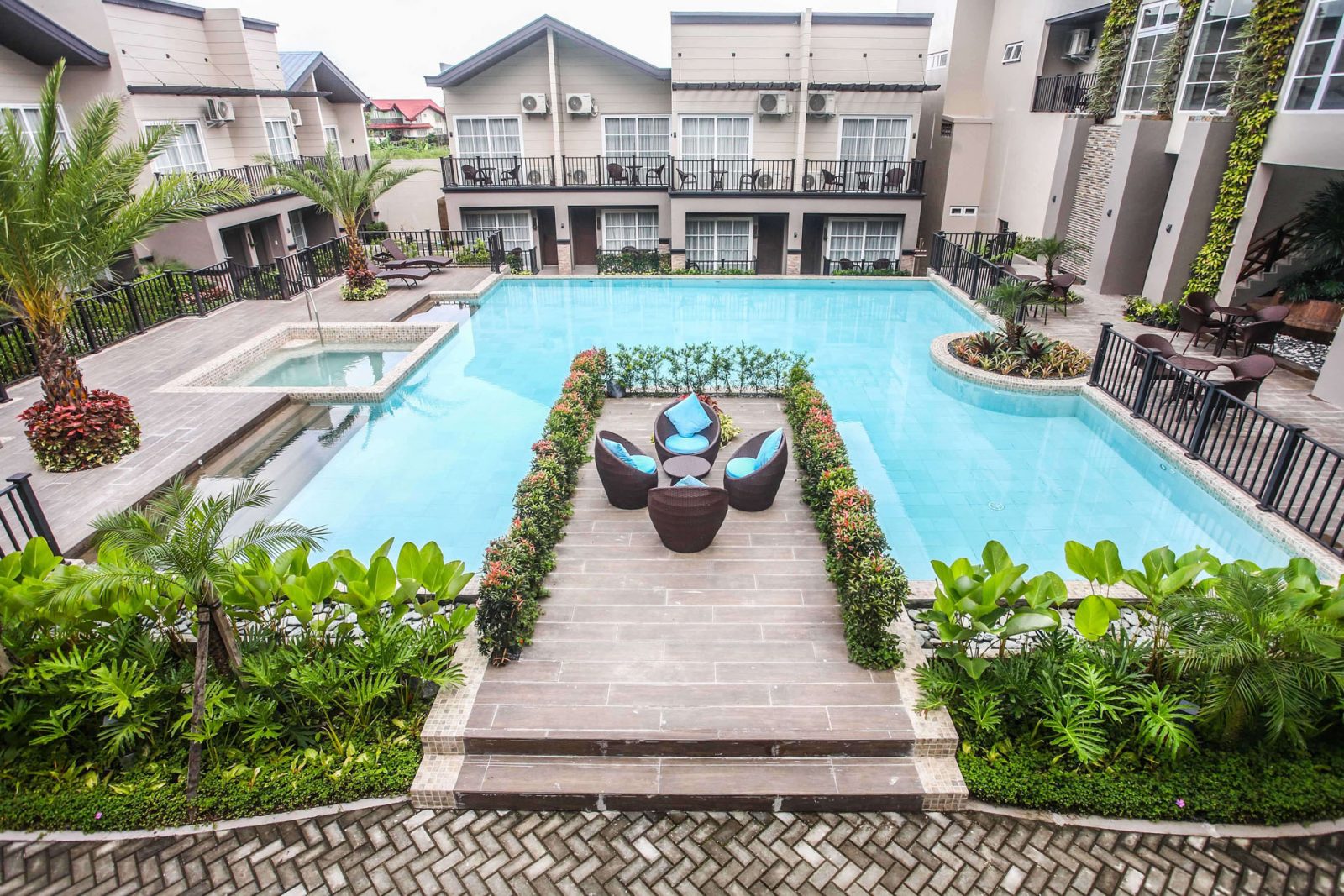 I stayed in a deluxe room, which is comfortable enough for one to two people. I've learned during my stay that each room in Royale Parc Hotel is unique in set up and design. Staying true to their motif, you'll see gold and teal colors, and the interiors are made of hardwood and steel. What caught my attention is that the door to the bathroom is a thick wooden sliding door.
In case you're wondering, yep, they do have a bidet! That's actually one of the first things that I look for in a hotel. I would be a bit careful with the locks though, since due to the fact that the place is relatively new, you might find it difficult to twist the bathroom lock all the way. I almost got locked-in inside the bathroom and panicked for a short while when I couldn't get out. I figured that you just have to twist the knob all the way for it to be unlocked.
If I may suggest, hopefully they also had phones installed inside the bathroom in case of emergencies.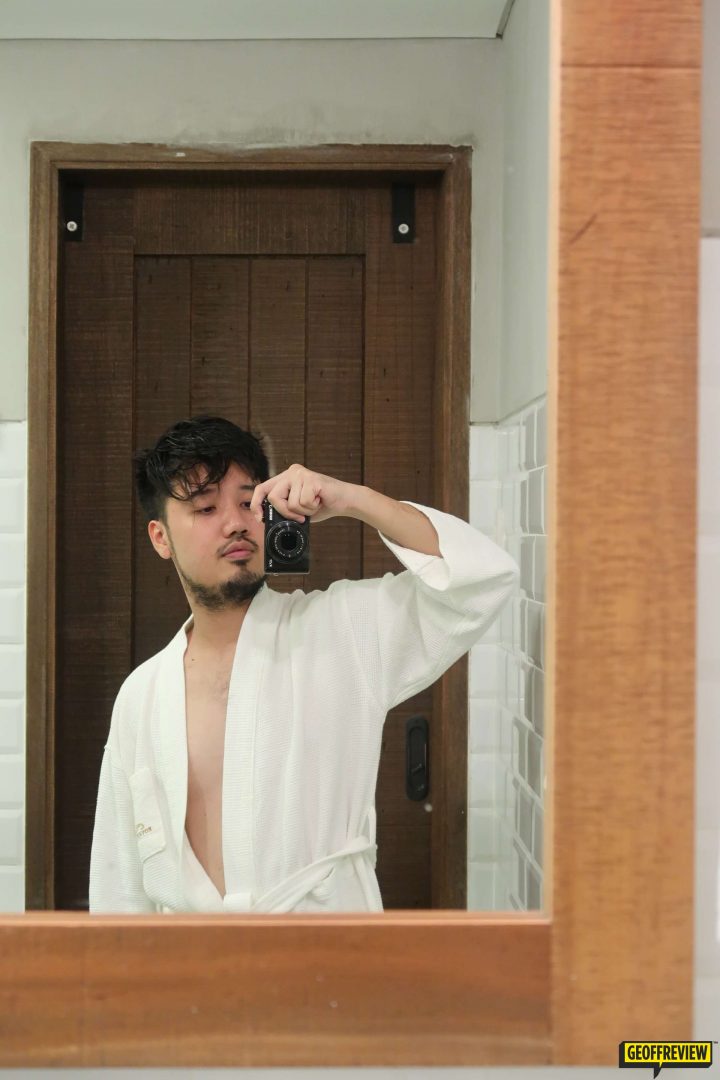 On the other hand, what I loved the most about my room, is that right beside the bed, you have a large window that gives you access to a balcony that's overlooking the pool. I had a pleasant time catching up with my work emails at the balcony in the morning, and it helped that they had a decent internet connection all over the hotel. I can imagine that at night, it would be lovely to have a pleasant chat here with the cool Tagaytay air. Just don't forget to close the curtains when you're dressing up!
If I had any quibbles with my room, it's that some of the toiletries weren't enough for more than one use. For the body wash and shampoo, you only get one small tube for each, which in my case wasn't enough for more than one wash. The toiletries are also limited to the very essentials like toothbrushes, toothpaste, and soap. I wished they had more provisions like cotton buds, a shaving kit, or maybe a comb. There's also no iron readily available in the room, although I'm sure you can easily request this from the reception.
Here are photos of the other rooms that are available:
Dekada Restaurant
The restaurant that Royale Parc Hotel has partnered with is Dekada. They offer classic Filipino comfort food, that's completely in tune with Royale Parc Hotel's mantra of making you feel right at home.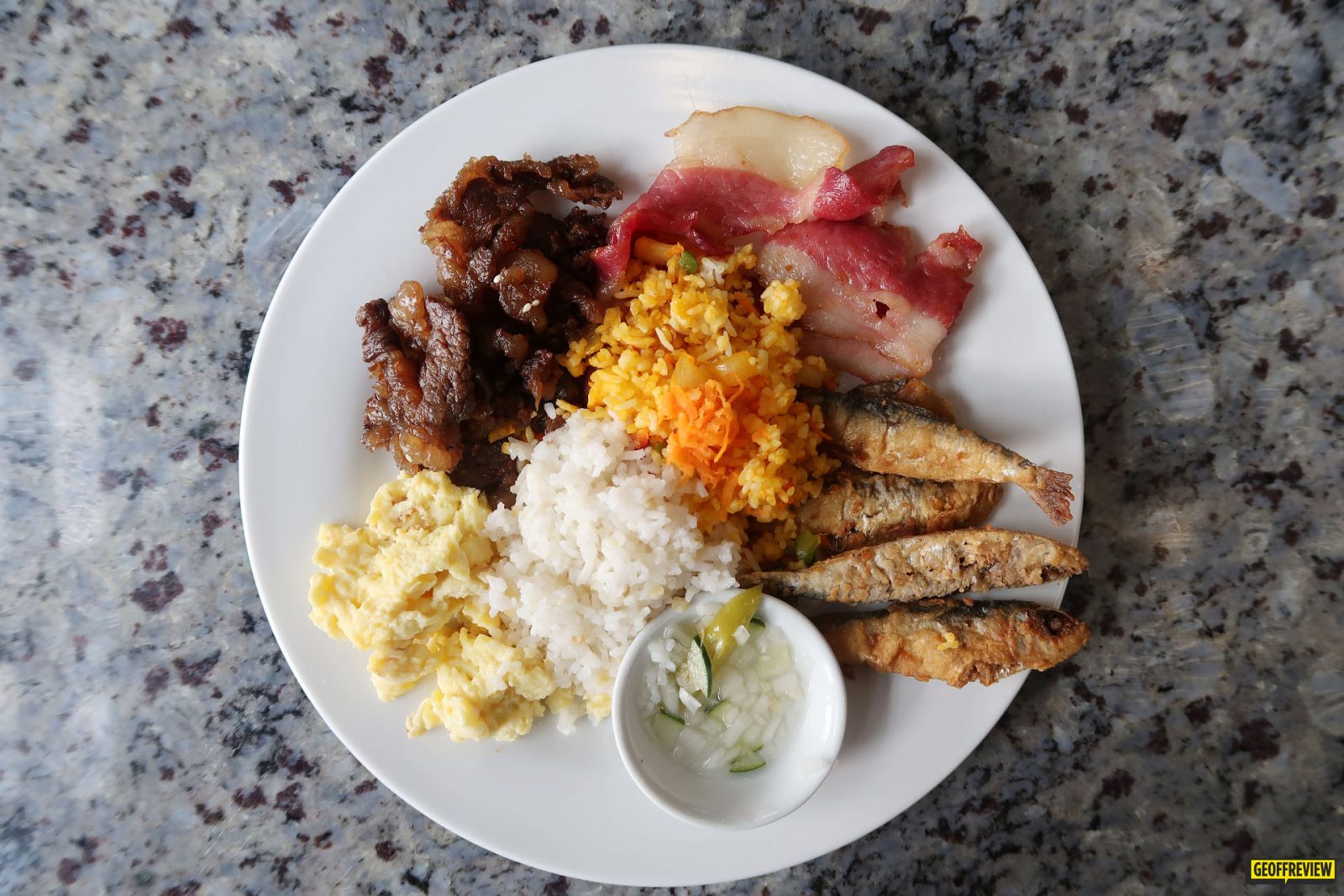 My most unforgettable memory with Dekada during my stay, is when I had a taste of their very delicious bulalo! I had it on my first night in the hotel, and I have been craving for it ever since. The meat is tender, the corn and pechay are crisp, and broth is greasy and flavorful! I'm willing to go all the way to Tagaytay to have their bulalo again!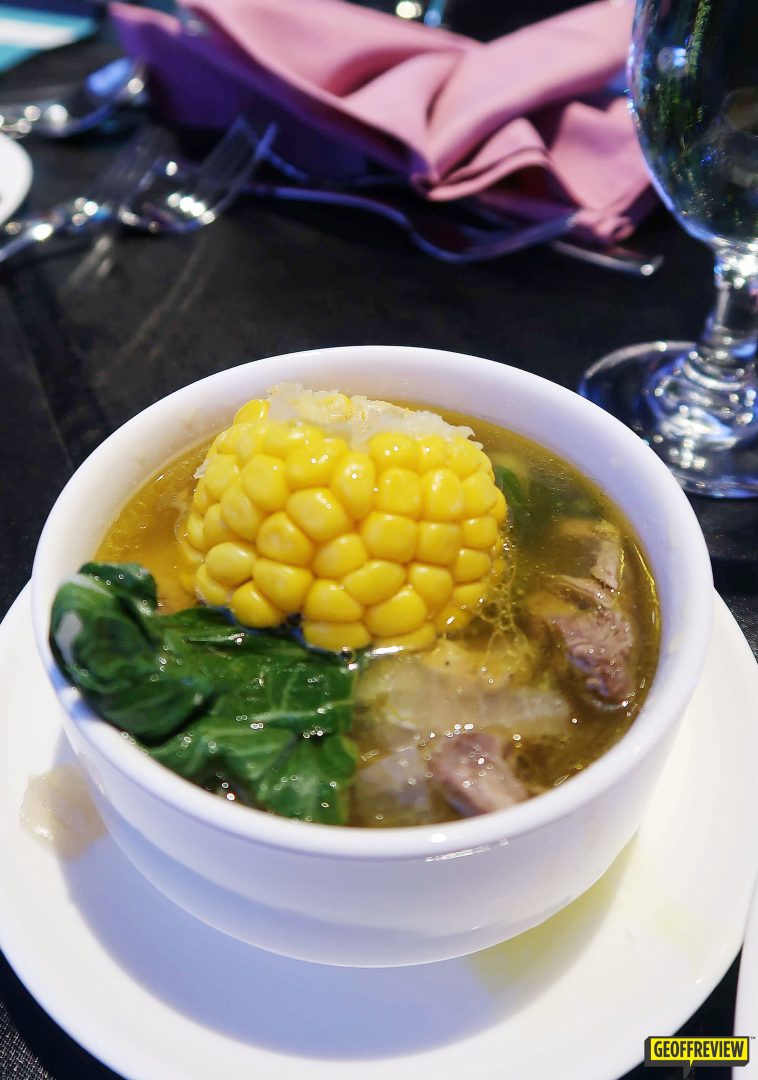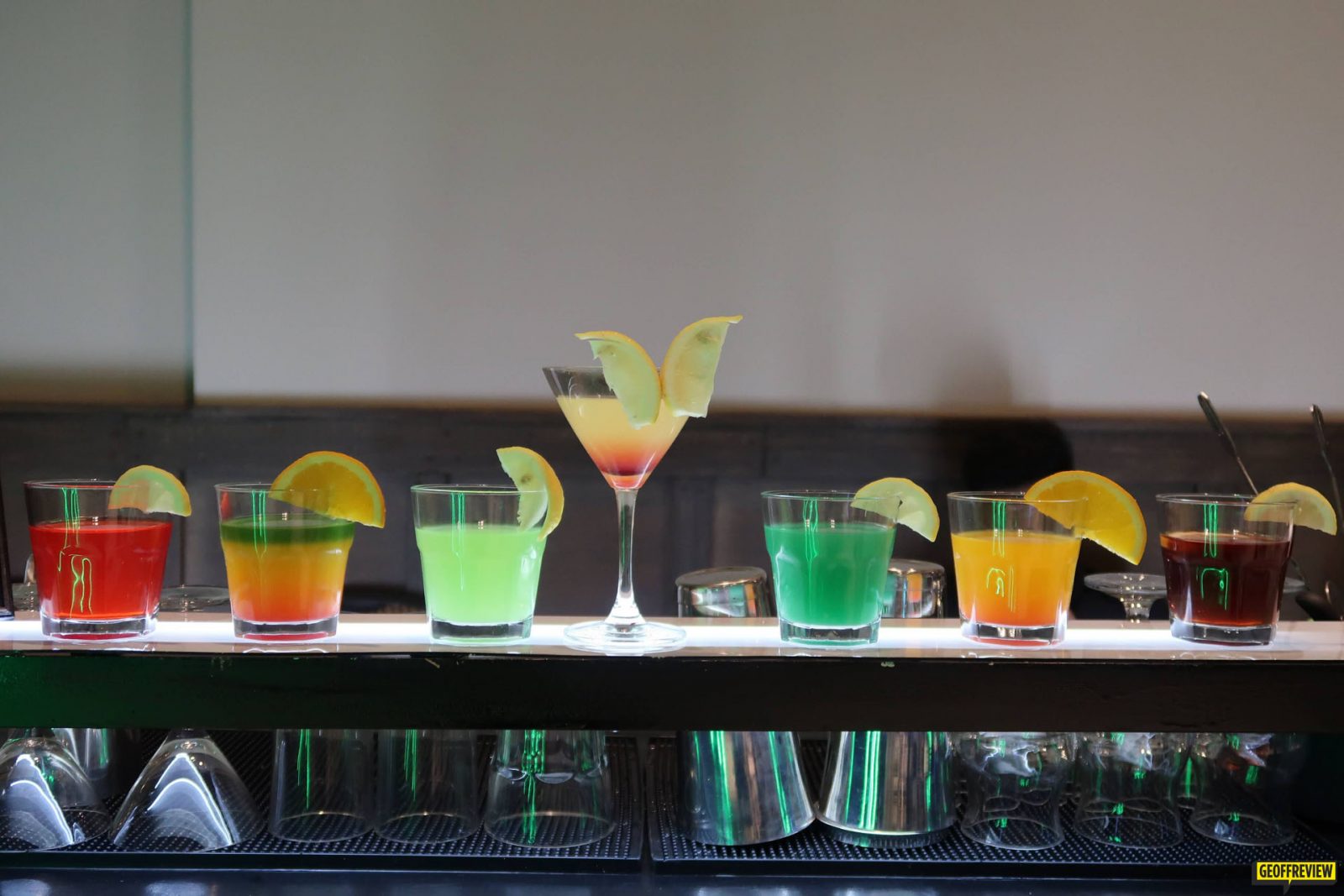 Puzzle Mansion Museum and Museo Orlina
If you have your own vehicle and are in the mood for a quick sight-seeing, just a short ride from Royale Parc Hotel is Puzzle Mansion Museum and Museo Orlina.
In the Puzzle Mansion, you'll see over 1,500 puzzles collected and completed by Georgina Gil-Lacuna. She now holds the Guiness record for the largest collection of Jigsaw puzzles, and you can see all of them here.
The Puzzle Mansion Tagaytay entrance fee, is only Php 100.00 per person.
Museo Orlina on the other hand showcases glass sculptures made by architect Ramon Orlina, the pioneer of glass sculpting in the Philippines. It's amazing to think how these beautiful artworks came from the residue of manufacturing glass for windows and windshields.
The Museo Orlina entrance fee is Php 130.00. Students and senior citizens get a discounted rate of Php 100.00.
It has been an eventful staycation at Royale Parc Hotel. It truly feels like a home away from home.
For inqiries or reservations, call 0923-0889055/ (02) 984-1297 / (046) 402-1980 or email: sales.royaleparctagaytay@gmail.com or visit Facebook: Royale Parc Hotel Tagaytay.
Royale Parc Hotel Tagaytay
Emilio Aguinaldo Highway, Silang Junction West, Tagaytay City.
0923-0889055/ (02) 984-1297 / (046) 402-1980
Royale Parc Hotel Tagaytay Rates