Recipe Converter: The past two years have been – to say the least – surreal. If there's one thing that came out good for me by being locked down, it's the fact that I was "forced" to experiment more with cooking my own food at home. I'm still anxious about going out, so the best way for me to continue enjoying my favorite dishes is to make them myself!
Don't get me wrong, I have already been cooking my own food even before the lockdown, and I'm proud to say that the dishes that I have prepared are pretty decent so far. However, if there's one cooking method that really intimidates me, it's baking. First, you have to have a specific set of equipment for various baked dishes. Second, it's not easy to adjust the flavor once your dish is already cooking in the oven. And finally, baking is a science – you need to have the exact measurements of every ingredient to get it right. If you get the recipe wrong even by just a teaspoon, that would screw up the whole dish!
When I finally had the courage to make my own baked goodies, I knew that I couldn't rely on estimating the ingredients like I used to. Thankfully, there are now tools online that can help you make sense of every measurement of every ingredient that you may need! I know I'm not alone when I say that converting ounces, cups, milliliters, and all those other units of measurement is extremely confusing!
Recipe Converter and Calculator
If you need a reference for measuring ingredients – whether it's for baking or any other cooking method, I recommend the one from culinaryschools.org. It's very straightforward – you simply have to input the initial amount, select the conversion type, and then it automatically shows the result!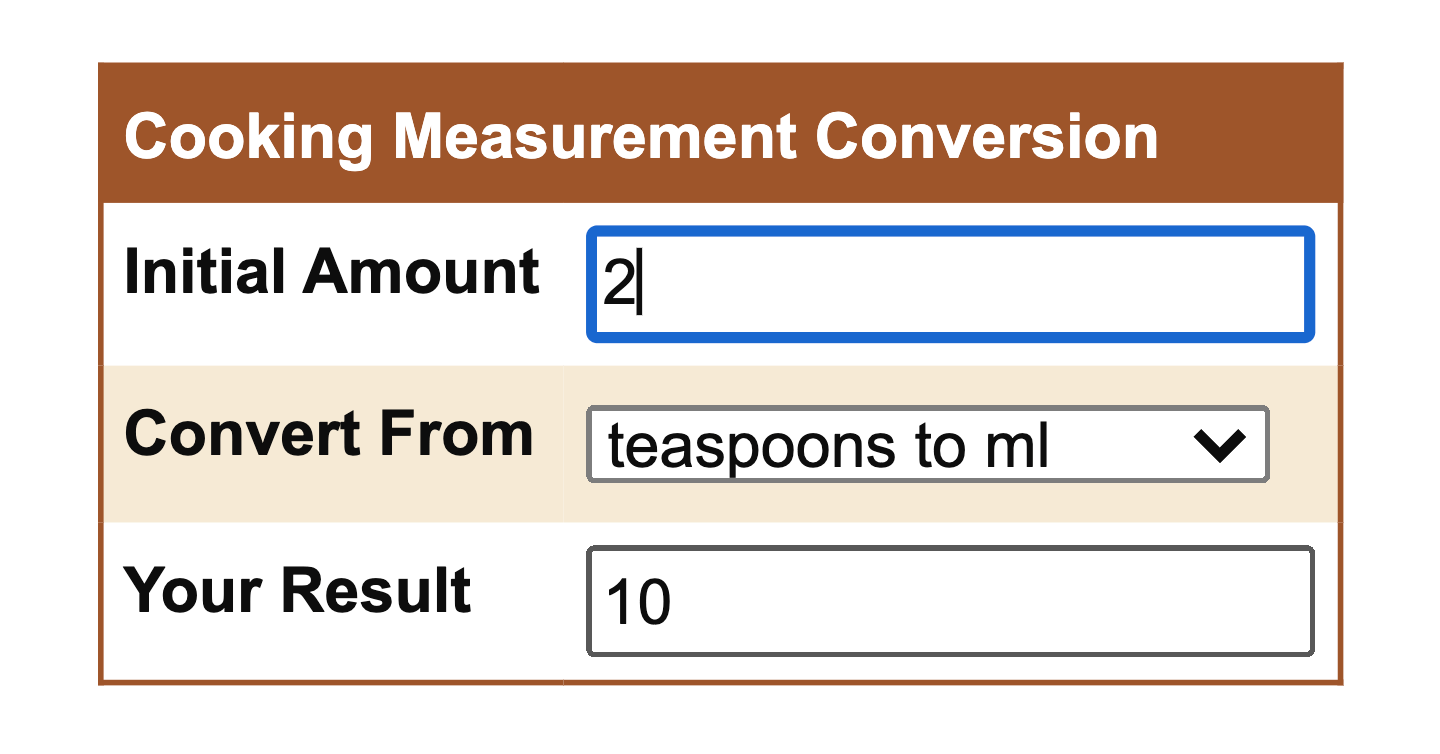 You also have the option to convert various volumes, weights, alcohol-related measurements, even units of energy! There's also a useful chart so you can see the conversions at a glance. Pro tip: you can also print out the charts and post them on the fridge!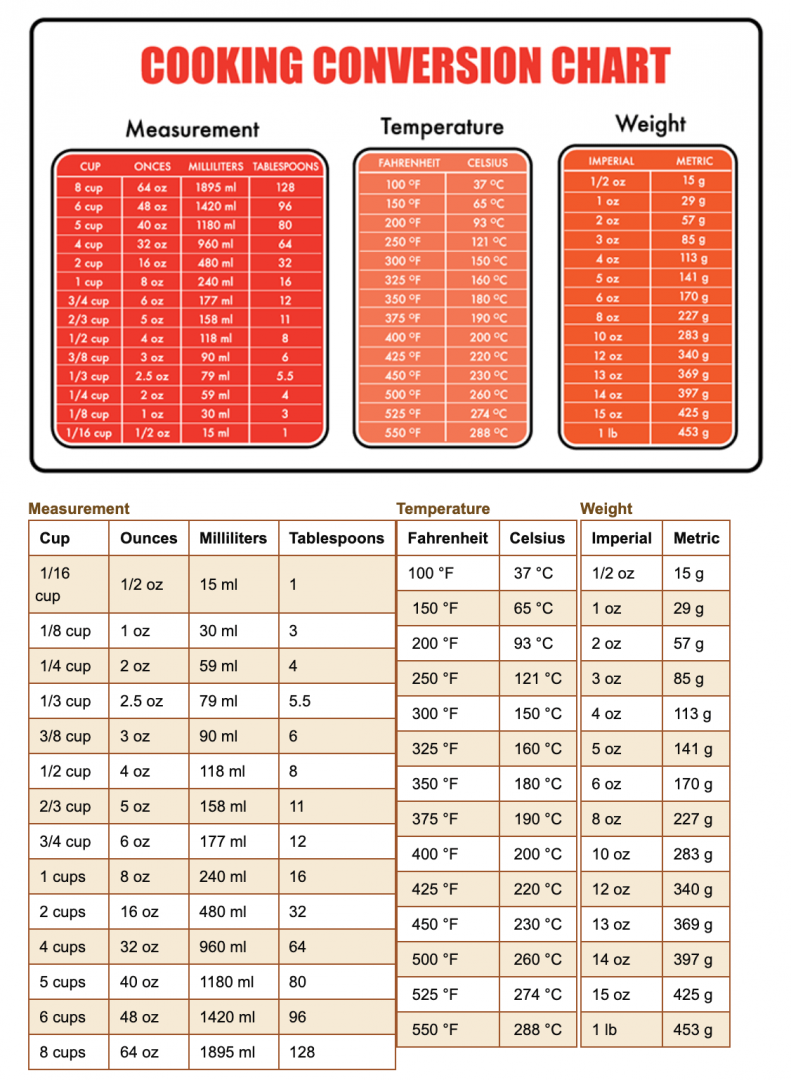 Conversion tools have been a really huge help in the kitchen. Allow me to share with you my favorite baked goodies that I made during the lockdown:
All that baking can add a few inches around your waist (trust me, I know lol), so you may also find this weight loss calculator useful. You can use this to get a sense of how much you need to change in your eating and workout habits in order to reach your ideal weight (this calculator uses lbs for the weight, so I used the cooking calculator to convert kls into lbs haha).
While you're at it, you can use this workout calculator to track the total caloric burn rate for the various exercises that you're doing.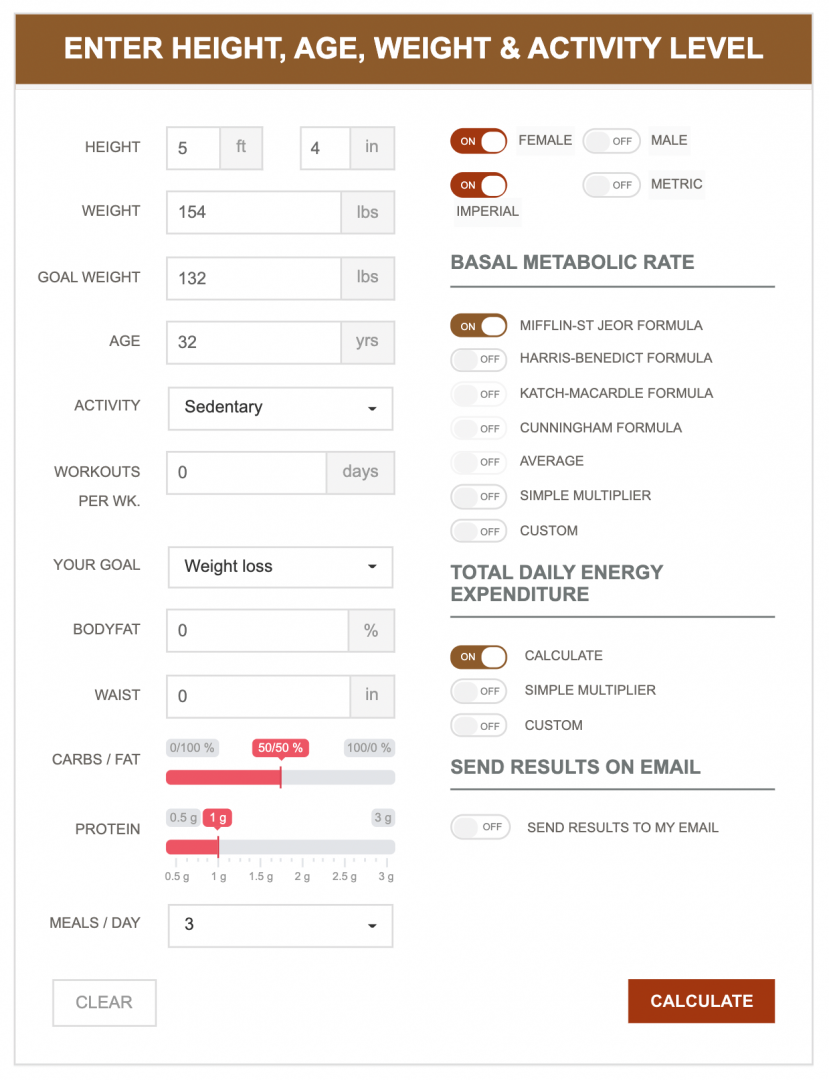 I know they say that Christmas calories don't count, but as we're inching into the new year, some lifestyle changes may be necessary. However, you don't have to totally let go of the simple joys of life (such as giving in to that extra slice of cake!). Just make sure that every time you indulge, you're also mindful of what you have to do to keep your body healthy.