If you're a foodie based in the Philippines, Filipino food bloggers are most likely your go-to source when looking for recommendations, recipes, and reviews of food online. Just like you, whenever I'm on the lookout for the best restaurants to eat-in at a certain area, or even simply planning a meal with friends, I go to the websites of my favorite Filipino food bloggers for ideas.
I enjoy reading Filipino food blogs because they tell a more detailed story, compared to the short, no-nonsense captions of social media posts. With blogs, you get a deeper insight of what it's like to dine-in at a particular restaurant, to try a new dish, or to prepare a certain recipe. Reading the work of my favorite Filipino food bloggers, is part of what inspired me to create my own food blog, Geoffreview.com, in the first place!
Filipino Food Bloggers You Should Follow Today
At this point, there are already so many Filipino food influencers and food bloggers out there, but who are the ones that deserve your attention? Allow me to share with you, in no particular order, the 17 best Filipino food bloggers that you should follow today.
If you have tried searching for Filipino recipes online, chances are you have stumbled on Panlasang Pinoy. Vanjo's blog is a good resource for all sorts of Filipino recipes – from the simple lumpiang shanghai recipe all the way to the more "advanced" meaty recipes!
II Related: Jollibee Lumpiang Shanghai Recipe (how to make Lumpiang Shanghai)
Erwan is another food blogger who likes sharing his creative and delicious recipes (just don't trust him to make you taho). What I like about Erwan is that when he blogs about food, he takes you on a journey, by literally going to different places to have a taste of different cuisines.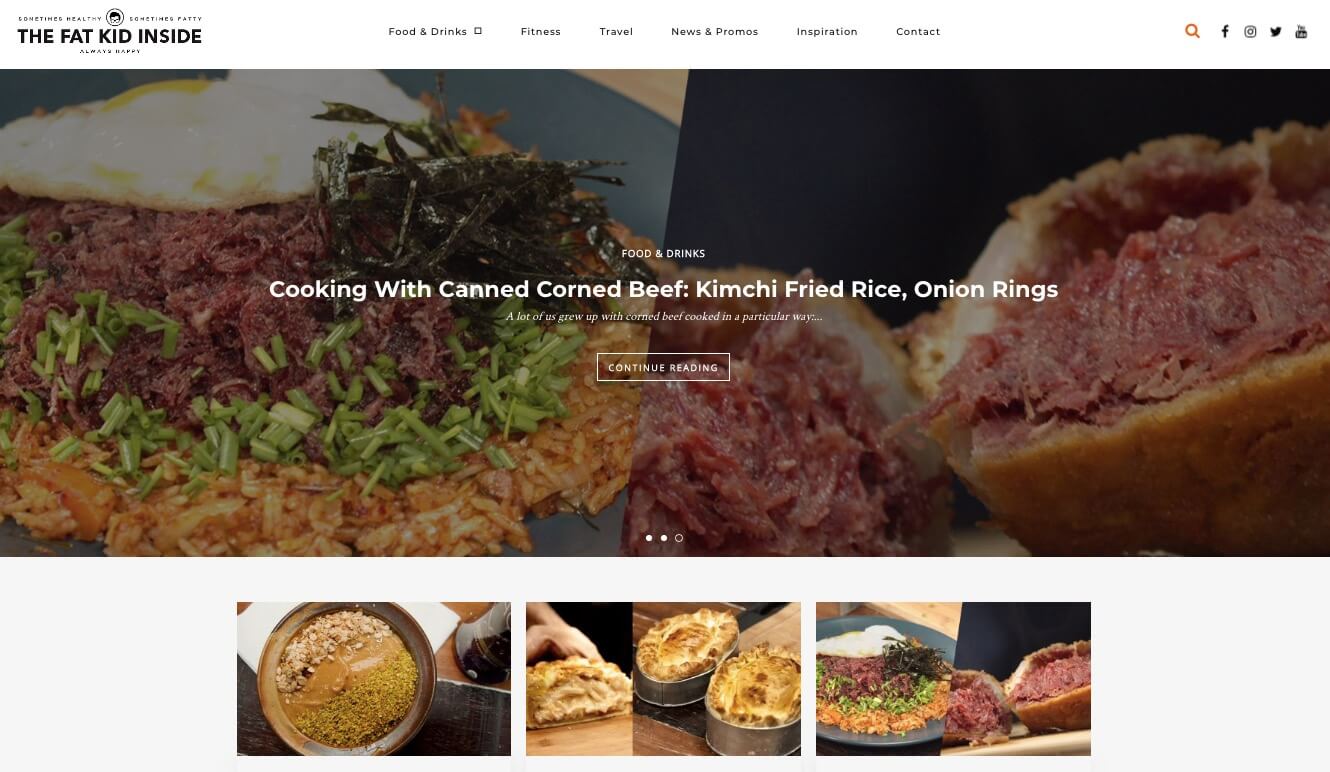 Peachy is hands-down one of the Filipino food bloggers that feature the best food photos. I also go to ThePeachKitchen.com when I want to look for recipes, and my personal favorite was the Laing with Pork recipe. Peachy makes her recipes for her family, so if you're missing your the lutong-bahay food that your mom makes, head on over to her blog!
Tales From the Tummy is one of the first food blogs that I've been following many years ago. Unlike the earlier blogs I mentioned i this list, most of Richard's posts are restaurant reviews and features, which is really helpful whenever I'm looking for must-try restos in Manila. 
I relate a lot to Richie because just like him, I'm not a huge fan of veggies. If it's bacon, burgers, and bagnet, you can trust Richie to know about it first! He's also one of the most fun food bloggers out there, who's genuinely entertaining to follow on social media. He has great Youtube channel too!
"Shoot first, eat later" is basically how I am right now whenever I visit restaurants – take tons of photos first, before you dig in! What I like about the restaurant reviews on Shoot First Eat Later, is that you can easily navigate through them by cuisine or location. Helpful if you have very specific cravings!
To be honest, I'm still torn whether Pepper.PH is technically a "blog" or if it has now become an online magazine. But why can't it be both, right? My favorite content from Pepper.PH is when they make "food hacks" where they recreate your favorite food from restaurants. Craving for Dunkin's "Choco Butternut"? Why not make your own?!
8. Gerry San Miguel of Dude 4 Food
I follow Dude4Food because it's one of the most regularly updated Filipino food blogs. Gerry updates his site twice or even thrice a week – which is already a lot considering that some Filipino food bloggers only have time to post content once a week. I also like Gerry's style of storytelling in his reviews.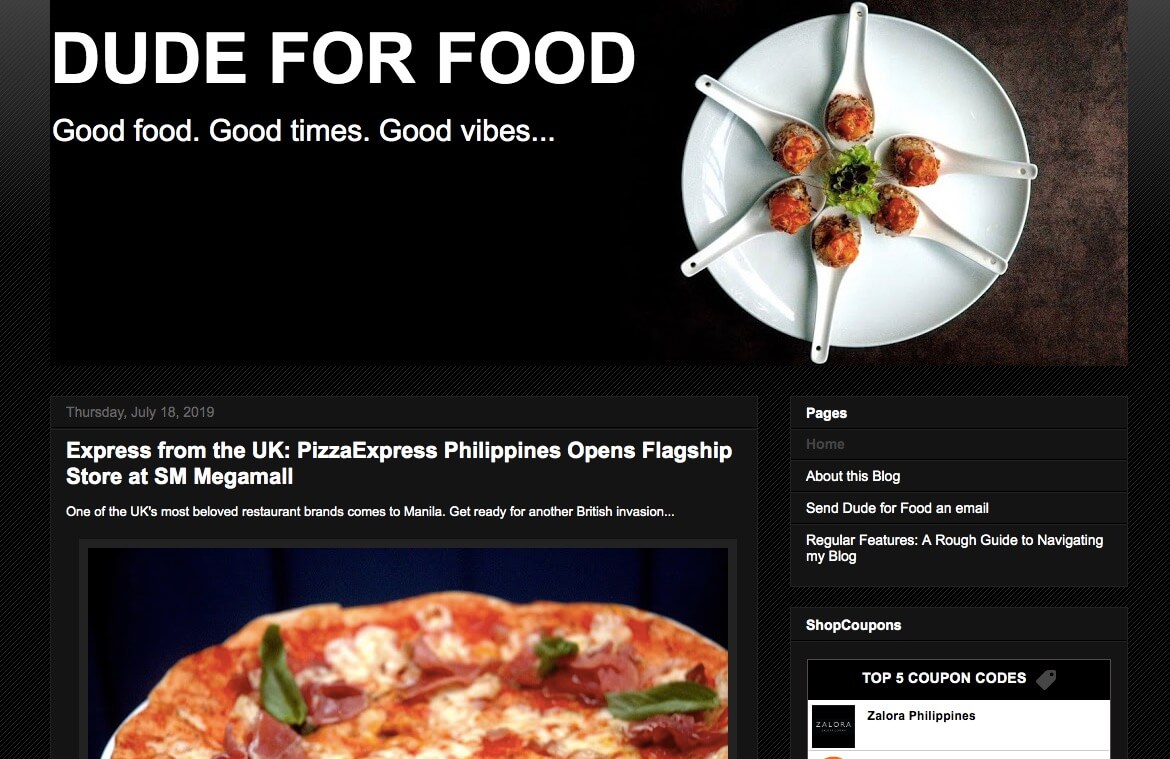 Visit Clarisse' blog and you'll be greeted by large photos of mouthwatering foodporn. Her crisp, beautiful photos draw you in, making you stay in each review or recipe just a bit longer than usual. Her travel diaries are great stories to follow too!
What to Eat PH is one of the most-followed Filipino food accounts on social media, so you can trust for them to deliver your daily foodie fix. Their Instagram and Facebook accounts is a huge collection of professionally shot food photos. The same is true for the What to Eat PH blog – each article features food photos that would definitely leave you craving!
The name of Yen's blog says it all – expect The Tummy Traveler to be full of stories about food and her adventures during her travels. But what really makes Yen notable among Filipino food bloggers, is her #DreyfusCuisine, which is essentially recipes of dishes that she cooks for her family, Just looking at the pictures makes me wish that I was with them over dinner!
Jeng calls himself a "normal guy in love with food", which makes him relatable to nearly everyone! I like reading Food in the Bag because you can expect for the reviews to be honest, clear, and straightforward.
Just like many of the Filipino food bloggers in this list, Mark also loves to eat and travel, which is why most of the content in Eatsplorations are about his foodie adventures with his family, both in and outside the Philippines. His "Eatsperiences" that he shares on his vlog are also fun to follow!
Renz may be working in the finance industry, but you can tell from his blog that his heart is still in food. The primary features on A Not So Popular Kid come from the restaurants that are within the most popular foodie scenes, mainly the Makati, BGC, Maginhawa, and Binondo areas.
As much as she loves featuring products and restaurants, Yedy also shares her creations in her kitchen. But Yedylicious is more than just a food blog, occasionally you'll see her posts on Technology, Health and Wellness, and Beauty as well.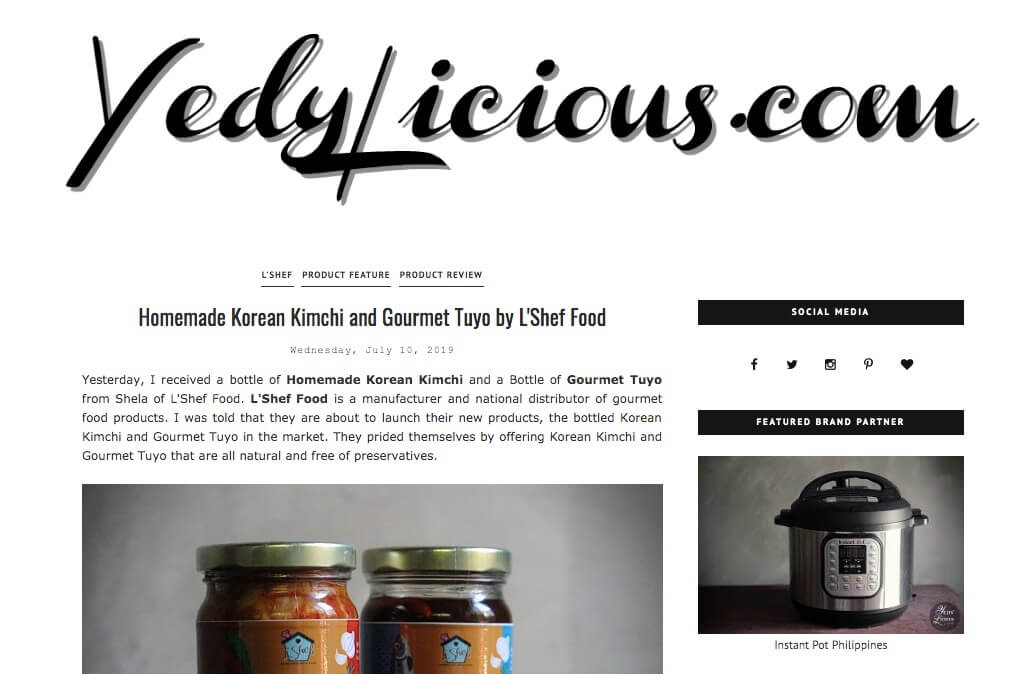 Kat's "huge appetite" would surely rub off on you when you visit her blog. Most of Kat's features are experiences in visiting different restaurants in the Philippines. Aside from being a foodie, she's also a social advocate, and her blog also serves as her journal for her journey with having lupus.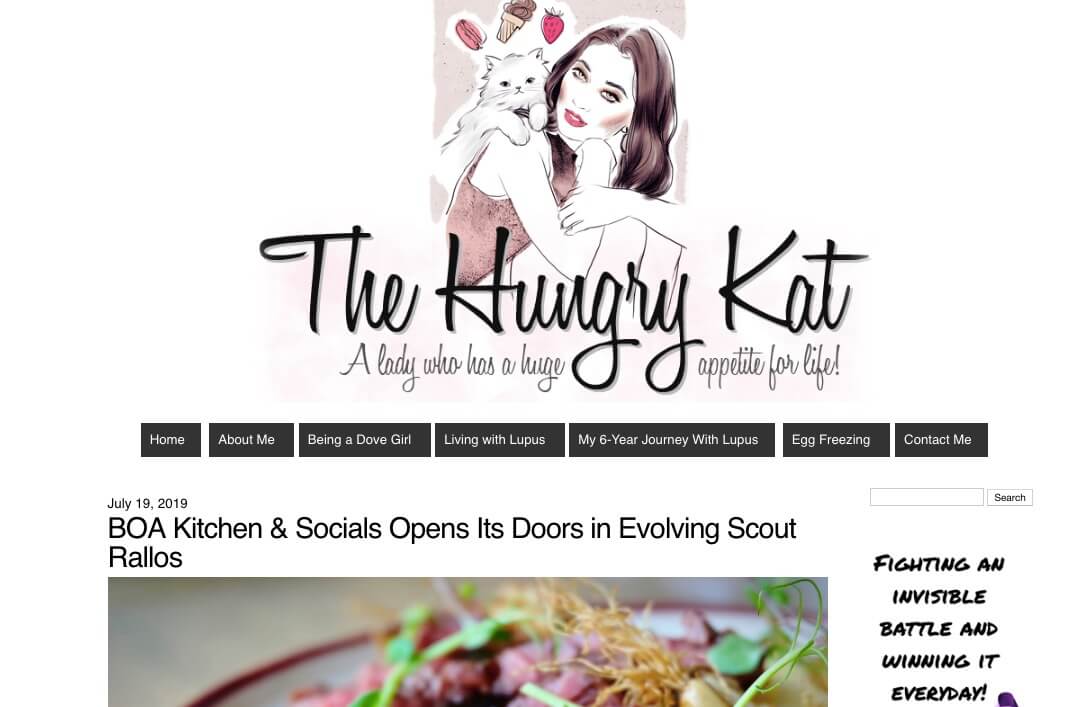 The Filpino food blogger behind Filipino Style Recipe started his website as a way of sharing his recipes to his fellow OFWs. But much more than a personal food blog, the website also serves as a community for fellow Filipino foodies, because he encourages his followers to share their own recipes on this site too!
If you have been a regular reader of my blog, you may also know that I am a Filipino food blogger myself. I have no formal background in food and I am in no way a professional food critic, but just like many of my favorite Filipino food bloggers in this list, I have an undying love for good food and an even greater thirst for adventure. Stick around and I hope you find my stories entertaining and informative as well!
How about you? Who are your favorite Filipino food bloggers? Share them with us through the comments below!