I feel seen whenever I hear people say that coffee is their fuel! It's one of the first things that I have in the morning, and keeps me going all throughout the day! I have an extra sweet spot for cold brews, so let's dive into my escapade through The Podium in Ortigas, on a quest to uncover the ultimate cold brew coffee. I mean, who doesn't love a good, chilled caffeine fix, right?
Recently, I stumbled upon the Coffee Time Deals on SMDeals, shining a spotlight on some fantastic brews to enjoy with pals at SM Malls. Intrigued, I embarked on a flavor-packed journey, fueled by my insatiable love for all things coffee. Join me as I spill the beans on the coolest cold brew finds!
The Coffee Bean and Tea Leaf Cold Brew
First up, let's talk about the Coffee Bean and Tea Leaf Cold Brew. Interestingly, they're the only coffee shop I visited who offers their cold brew from a bottle. The coffee is crafted from the top 1% of specialty-grade Arabica beans, steeped for a whopping 20 hours to extract maximum flavor. Brace yourself for a bold and well-rounded experience that'll kick you into gear. This one's for the folks in need of an extra-strong coffee boost!
P.S. The Coffee Bean and Tea Leaf also has a price drop promo at SM Megamall! Check out SM Deals for details and more promos in other branches nationwide!
PANCO Cafe's Cold Brew
Next on my radar was Panco Cafe's Cold Brew. Now, these guys do things differently. Their cold brew is a single-origin, pour-over masterpiece. Word on the street is that they roast their coffee beans in Melbourne, adding a touch of Aussie flair to their flavor game. While it's slightly milder compared to others, it still hits the spot. Oh, and don't get me started on their Kalma drink! It's a tangy delight, blending kalamansi and matcha for a taste explosion you won't want to miss.
Elephant Grounds Cold Brew
Hold onto your mugs because Elephant Grounds serves up a magical blend of Brazil, Papua New Guinea (PNG), and Colombia Coffee Beans in their Cold Brew. It's like a smooth, velvety dream in a cup. Expect a medium-bodied delight, dancing on your taste buds with nutty and fruity undertones. Oh, and just a pinch of acidity to keep things interesting. This one's all about balance!
Craft Coffee Revolution's Cold Brew
Alright, time to spill the beans on Craft Coffee Revolution's Cold Brew. Smooth? Check. Not too bitter? Check. But that's not all! Their super-friendly staff adds an extra dash of warmth to the experience. It's like sipping on happiness in a glass. So, if you're after a chilled coffee fix with a side of smiles, this is your go-to spot. If you're somewhere up North of Metro Manila, you may also visit Craft Coffee Revolution's branch in SM City Grand Central.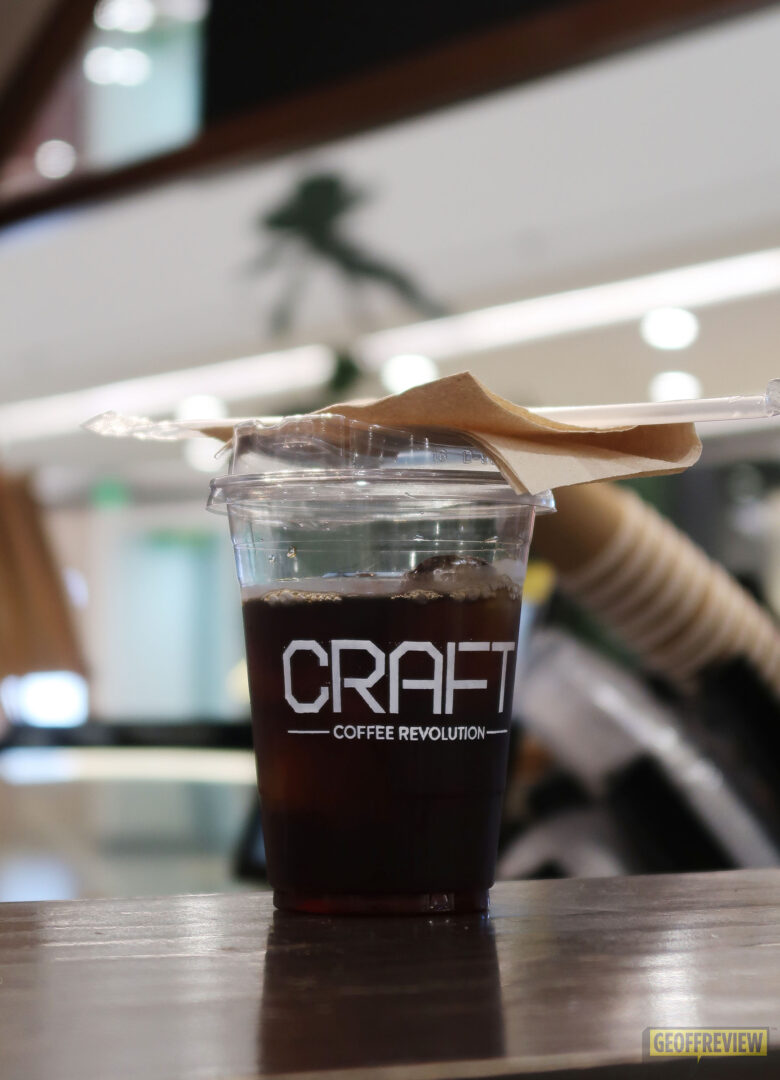 Starbucks Reserve's Nitro Cold Brew Coffee
Last but not least, my personal favorite among the caffeinated gems I encountered at The Podium: Starbucks Reserve's Nitro Brewed Coffee. Brace yourself for the "Reserve" version, brewed with those extra fancy premium beans. It's like the VIP section of cold brews. They use Micro Blend 21, resulting in a flawlessly balanced roast. The smoothness of the nitro infusion takes this coffee to a whole new level. Believe me, you'll want to savor every last drop.
Starbucks has various promos on SM Deals, so do check them out to see if there are deals in an SM branch near you!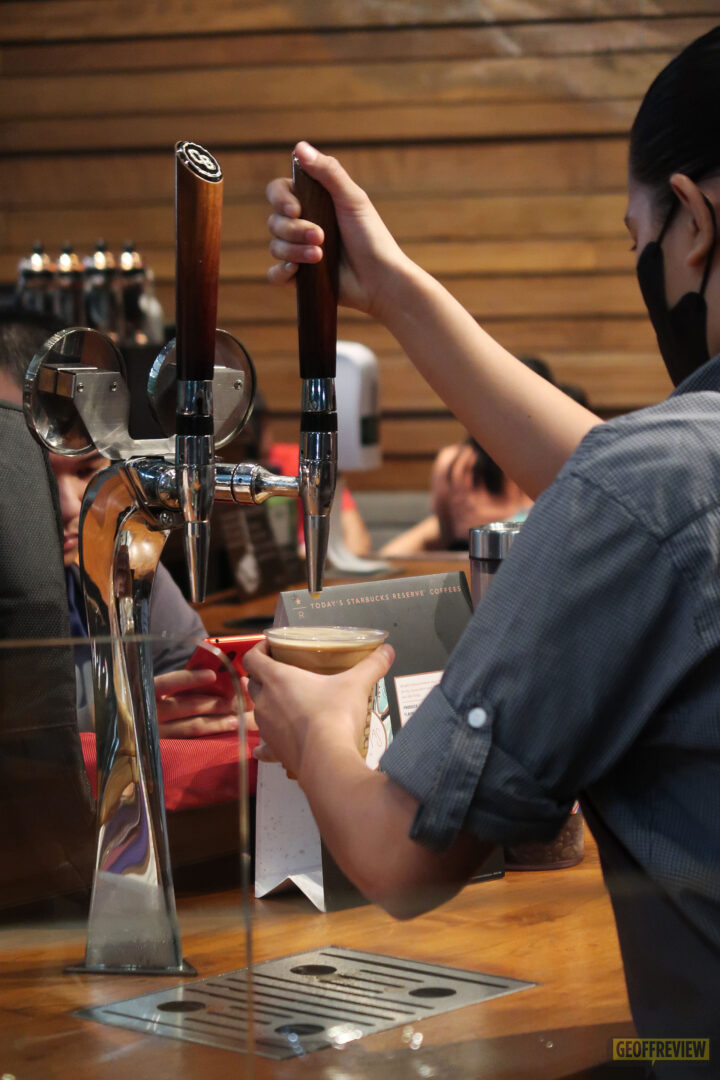 So, my fellow coffee enthusiasts, there you have it—the inside scoop on The Podium's finest cold brew coffee treasures. Grab your crew, head over to SM Supermalls, and dive into the #CoffeeTimeatSM. Don't forget to check SM Deals to discover awesome promos and exclusive offers on your next coffee run! Let's raise our cups to the incredible world of coffee and the adventures it takes us on. Cheers, my java-loving friends!