Chao Chao Gyoza BGC
With this year's Holy Week already here, I'm making the most out of the remaining days before I start fasting on Maundy Thursday. Just yesterday I visited Sweet Ecstasy with my work-buddies for a quick merienda. Earlier today, we went to one of the restaurants I've been itching to visit for a few weeks already – Chao Chao Gyoza.
Known to be an award-winning gyoza resto in Japan (what those awards actually were, I'm yet to find out), Chao Chao Gyoza's first branch here in the Philippines opened last March at W City Center, BGC. It's only a few steps from where I work, and with the waiters eagerly inviting everyone to enter, I knew it's about time I try their specialties.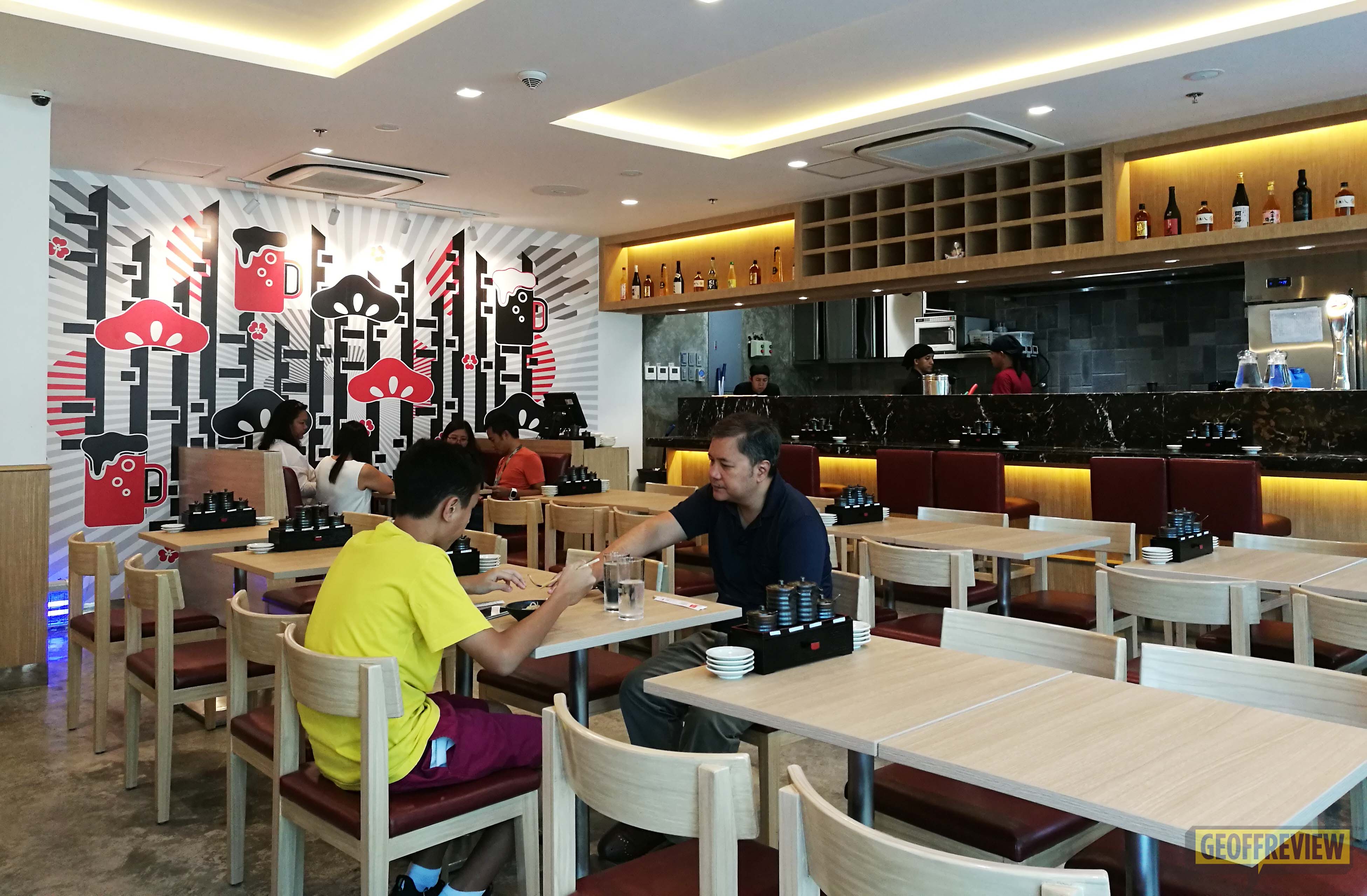 The interiors are simple and neat, which was necessary given that this isn't really a huge branch. I can imagine that the place gets really crowded and loud during peak hours given the limited space. These are what we ordered:
Shrimp Gyoza – Php 380.00
I know what you're thinking. For that amount, those 5 pieces of gyoza better be good. To be fair, each piece is fully stuffed with shrimp, and are flavorful enough even without dipping in sauce. I enjoy it better with mayonnaise though.
Chicken and Mozarella Cheese Gyoza – Php 250.00
I've said it several times already in this blog, but I feel that I need to say again that I'm not fond of anything cheezy. With this, the Chicken and Mozarella Cheese Gyoza didn't make it to my favorites list, but that's really a matter of personal taste.
I'm pretty sure that cheese lovers would enjoy it, as there are only hints of mozarealla cheese making each bite interesting. I preferred to dip it in miso sauce because dipping it in mayonnaise would make it too creamy already for my taste.
Chicken Karaage – Php 280.00
I lalalooove chicken karrage so naturally, this has to be included in our orders. When it was first served, I was honestly disappointed because the serving looked – without a better way of putting it – sad. I imagined it to be at least as large the ones served in Tokyo Tokyo given the price, but this looked closer to KFC's fun shots to me.
What it lacked in appearance, it made up for in taste! Salt and pepper playfully delighted my taste buds, and there wasn't an overkill of breading. If only each piece was larger, I'd be very happy.
Other than the ones we ordered, Chao Chao Gyoza also takes pride in their Long Stick Gyoza with Crab and Shrimp (Php 480.00 for 2 sticks), and Chicken Wing Gyoza (Php 450.00 for 2 pieces). We weren't able to order them but at least we now have a reason to come back.
But still, the prices can be a bit overwhelming so I don't think our return would be happening anytime soon.