The Shape of Water Full Movie Review: I tried imagining how the elevator pitch of "The Shape of Water" would go like: a cleaning lady falls in love with an amphibious creature captured in a government research facility. While this premise may sound unusual or even laughable, when placed on the hands of Guillermo del Toro, it becomes romantic fantasy comparable to a re-telling of Beauty and the Beast.
The way the film starts with a narration about "a princess without a voice", sets up the expectation that this film would be like a fairy tale. Set in the 1960's, "The Shape of Water" follows Elisa Esposito (Sally Hawkins), a cleaner who works at the Occam Aerospace Research Facility. Elisa finds simple joys in her daily routine – from waking up, boiling eggs for lunch, bonding with her next-door neighbour, even masturbating in the bath is scheduled with a timer. But Elisa's clockwork lifestyle gets disrupted when a mysterious, amphibious creature (Doug Jones) is brought into the facility. Elisa and the "asset", as the creature is referred to by the fearsome Colonel Strickland (Michael Shannon), form an unusual bond that blossoms into romance.
The Shape of Water Trailer
The Shape of Water Full Movie Review
Del Toro turns this supposedly unconvincing romance into a magical bedtime story with effortless command, that at some point in the film it makes perfect sense how these two completely different characters fall in love. The fact that both characters are unable to speak only made their interactions more sensual and personal. Every subtle movement they make is a sensual experience that transcends to the audience. Some gestures were not subtle too, like how Elisa offers the creature eggs, which may also be read as suggestively offering the Creature her fertility.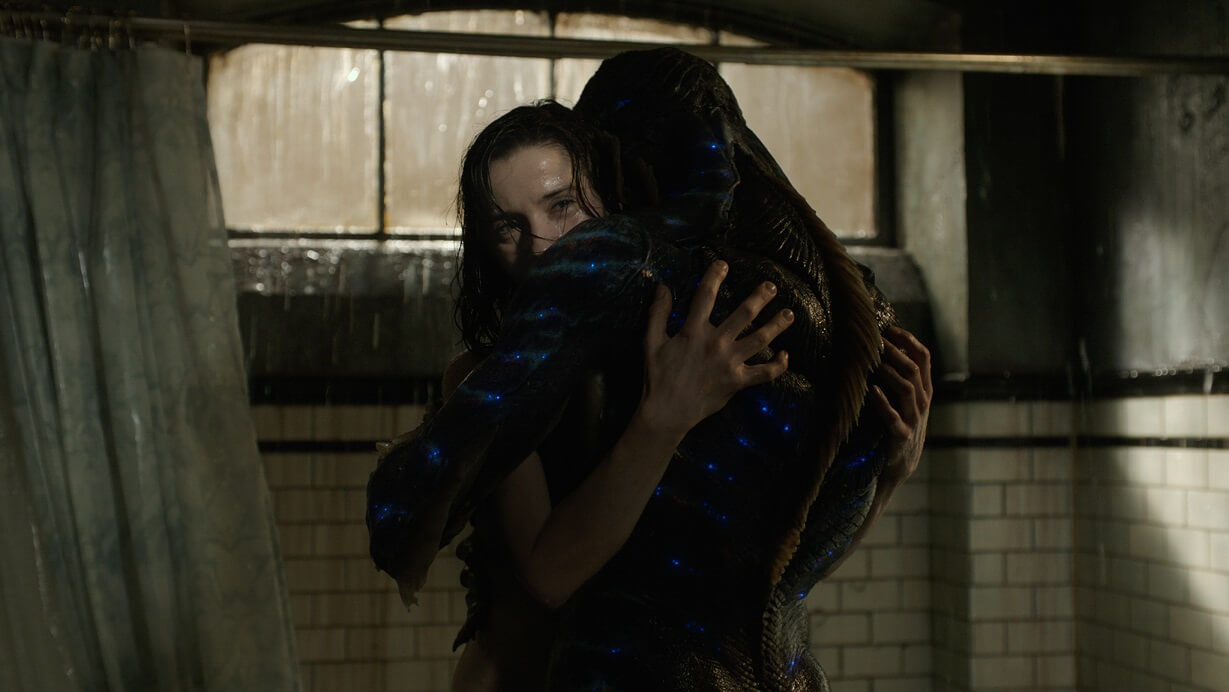 Come to think of it, having both Elisa and the Creature unable to talk is probably one of the reasons why their love story works. It puts both of them in the same platform as equals, which would have not been the case if one of them was able to speak. Needless to say, Sally Hawkins and Doug Jones deliver remarkable performances even without spoken words.
In hindsight, Elisa's silence may have been the essence of the "The Shape of Water". At a time seething with homophobia, racism, and sexism, Elisa becomes a trustworthy listener to her gay neighbour (Richard Jenkins) and to her spirited black co-worker (Octavia Spencer). The 1960's setting reminds us that despite the dreamlike aesthetics, this film is still a political one, much like del Toro's earlier works.
"The Shape of Water" is a beautiful fantasy film that treads between romance and horror. It is an immersive and rich sensual experience. Even Donatella Versace thinks that it's a movie everyone should be watching right now.