Christopher Robin Review: I used to have a big Winnie the Pooh stuffed toy when I was kid – one that's large enough for you to cuddle with at night, and similar enough to how Pooh actually looks like in author A. A. Milne's books. To me, seeing Disney's "Christopher Robin" is like watching my stuffed animal come to life, together with all the repressed childhood wonder that "adulting" unavoidably snuffed out. It may not be at the top of my must-see list, but "Christopher Robin" turned out to be the film that I needed to see right now.
After leaving his friends in the Hundred Acre Wood to go to boarding school, Christopher Robin (Ewan McGregor) is now all grown up and coping with the all too relatable stresses of being an adult. Having served in the War, Christopher is now a company man at Winslow Luggage, and is working hard to be a good provider for his family. But it appears that the harder that he immerses himself in work, the farther that he becomes detached from his wife and daughter. Just when Christopher is in the brink of getting overwhelmed by "adulting", he gets an unexpected visit from an old friend – Winnie the Pooh (Jim Cummings). Christopher is unwittingly dragged into an adventure with his childhood friends, which leads him to remember that sometimes, the most important "somethings" may actually come from doing "nothing".
Christopher Robin Trailer
Christopher Robin Review
I can imagine how Marc Forster's "Christopher Robin" may appeal to both adults and children through two completely different perspectives. To kids, Pooh and his friends are these wonderful, cute animals, whose days are dedicated to carefree fun and adventure. For the older audience, Pooh is this lost childhood wonder that we had to let go, yet wished that we still had. It's interesting if you think that from the eyes of a child, Pooh may sound like this endearing and funny bear, but when you listen to him as an adult, Pooh can actually be quite profound! Amidst all of the nastiness of growing up, sometimes all we need is for someone to tell us that it's okay to take a break and do nothing for a while.
Ewan McGregor is charming as the grown up Christopher Robin. He may be a big man yet he has this boyish sparkle in his eyes telling us that the young Christopher Robin is still in there, waiting for another chance to play with friends at the Hundred Acre Wood.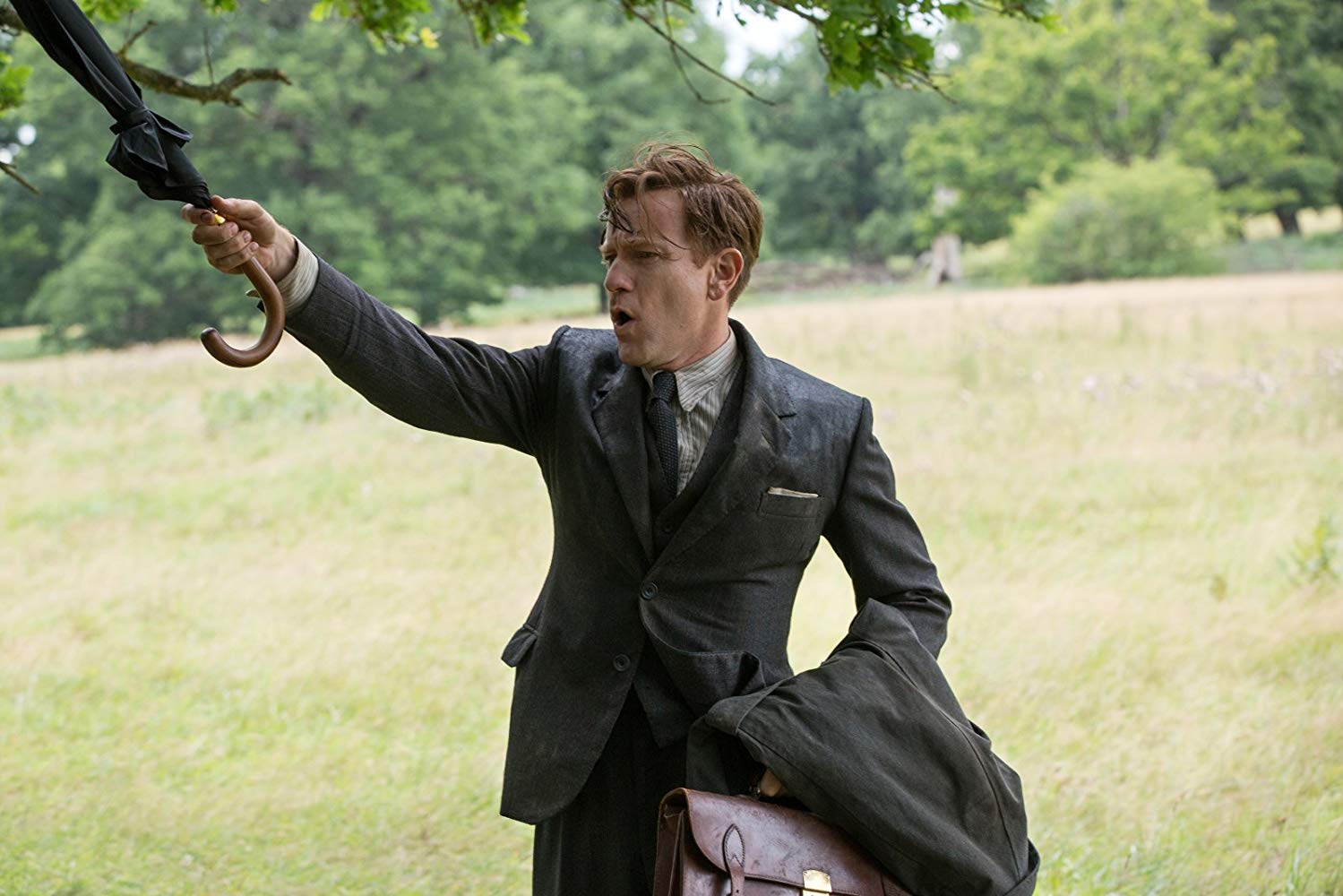 I was surprised by how much I enjoyed "Christopher Robin". The film packs several legit laughs, with most of the comic relief brought by the gloomy yet equally adorable Eeyore (Brad Garrett). The film is a pleasant reminder that growing up may be inevitable, but it doesn't mean that we'll have to lose our sense of wonder along the way.