How to Make Corned Beef Hash from Scratch (Corned Beef Recipe Idea): Aside from bacon and eggs, corned beef is easily one of my most favorite breakfast staples. Whether I mix it with eggs, or simply sauté it with garlic and onions, corned beef really makes up for a perfect Pinoy agahan!
||Related: Jollibee Lumpiang Shanghai Recipe (how to make Lumpiang Shanghai)
Eggy Bread: Best French Toast Recipe for 1
Mashed Avocado with Condensed Milk Filipino Recipe
A few weeks ago I was craving for Pancake House corned beef hash, but sadly it wasn't available in the branch I went to. Determined not to back down from my corned beef craving, I decided to make my own homemade corned beef hash instead! I looked for some videos online and came upon this Facebook video posted by Ricepe where they showed a Corned Beef Nuggets Recipe. They used potatoes and eggs on the corned beef, so I guess that this is the closest that I can get to homemade corned beef hash recipe!
It's easy to prepare this Filipino corned beef recipe from scratch. You may see the recipe below, but you can also watch the video if you don't with to read:
Pinoy Style Corned Beef Hash Recipe (How to Make Corned Beef Hash from Scratch)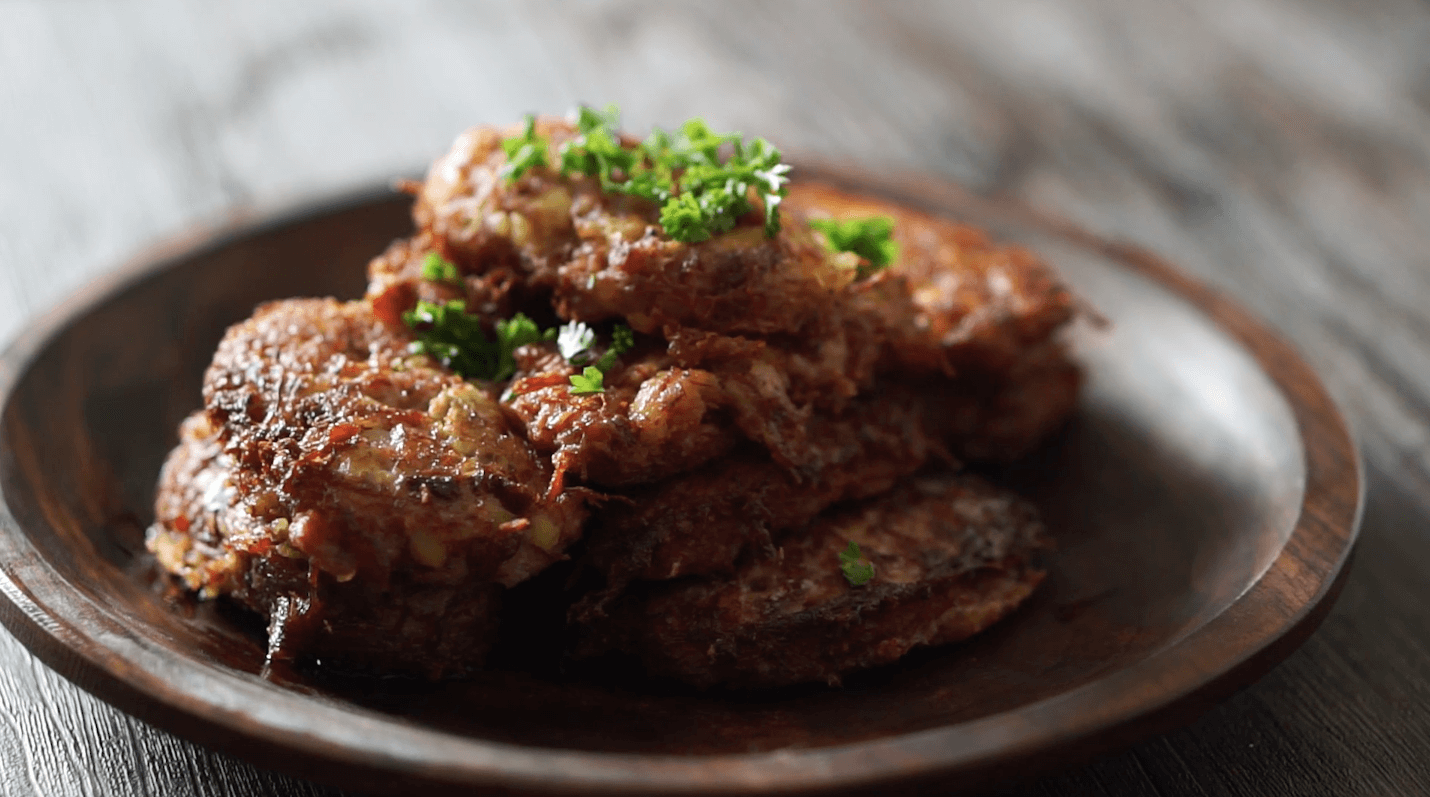 Ingredients:
Two cans corned beef (210 grams per can)
2 Medium sized potatoes
2 Eggs
2 tablespoons flour
Oil
Pepper
Procedure:
Wash potatoes thoroughly. Boil for 15-20 minutes, or until the potatoes become tender enough.
Mash the potatoes. Add a dash of pepper.
Add the canned corned beef to the mashed potatoes. We used Pure Foods canned corned beef in this recipe.
Add 2 eggs and mix well.
Shape the mixture into nugget sizes, and fry in oil.
Serve hot.
This recipe may be good for 2-3 people. If you also have other recipes on how to make corned beef hash from scratch, or just about any canned corned beef recipe ideas, let us know in the comments below!