One of my common problems with headphones is that I sometimes feel uneasy wearing one when I'm getting around. Music would have been perfect for killing time when you're jogging outdoors, waiting for a flight, or simply when you're in transit to work. However, just because I want to immerse myself in music doesn't mean that I wish to be less aware of my surroundings. Listening to music while waiting for my flight is nice, but I also don't want to miss any important announcements when I'm in the airport!
|| Related: Sony Xperia XA2 Ultra Review: A Contender in the Selfie Arena
Enter the Sony WH-1000XM2 – Sony's 2017 flagship headphones that followed 2016's MDR-1000X. I used it for a few days and it actually remedied my dilemma and apprehension about using headphones while on the go. Here's our quick review:
Sony WH-1000XM2 Review
Design
On first look, the Sony WH-1000XM2's sleek and stylish design immediately gives off the impression of being premium. The unit I used is the beige / gold version that's made up of mostly metal and plastic materials, with some nice synthetic leather on the ear pads. Despite the size, wearing the WH-1000XM2 doesn't make you look awkward, and actually goes well with any kind of outfit – weather you're wearing casual clothes, or a crisp, corporate getup.
The padded headband and ear cups offer a soft, snuggly fit. It doesn't feel heavy either even when used on extended periods of time.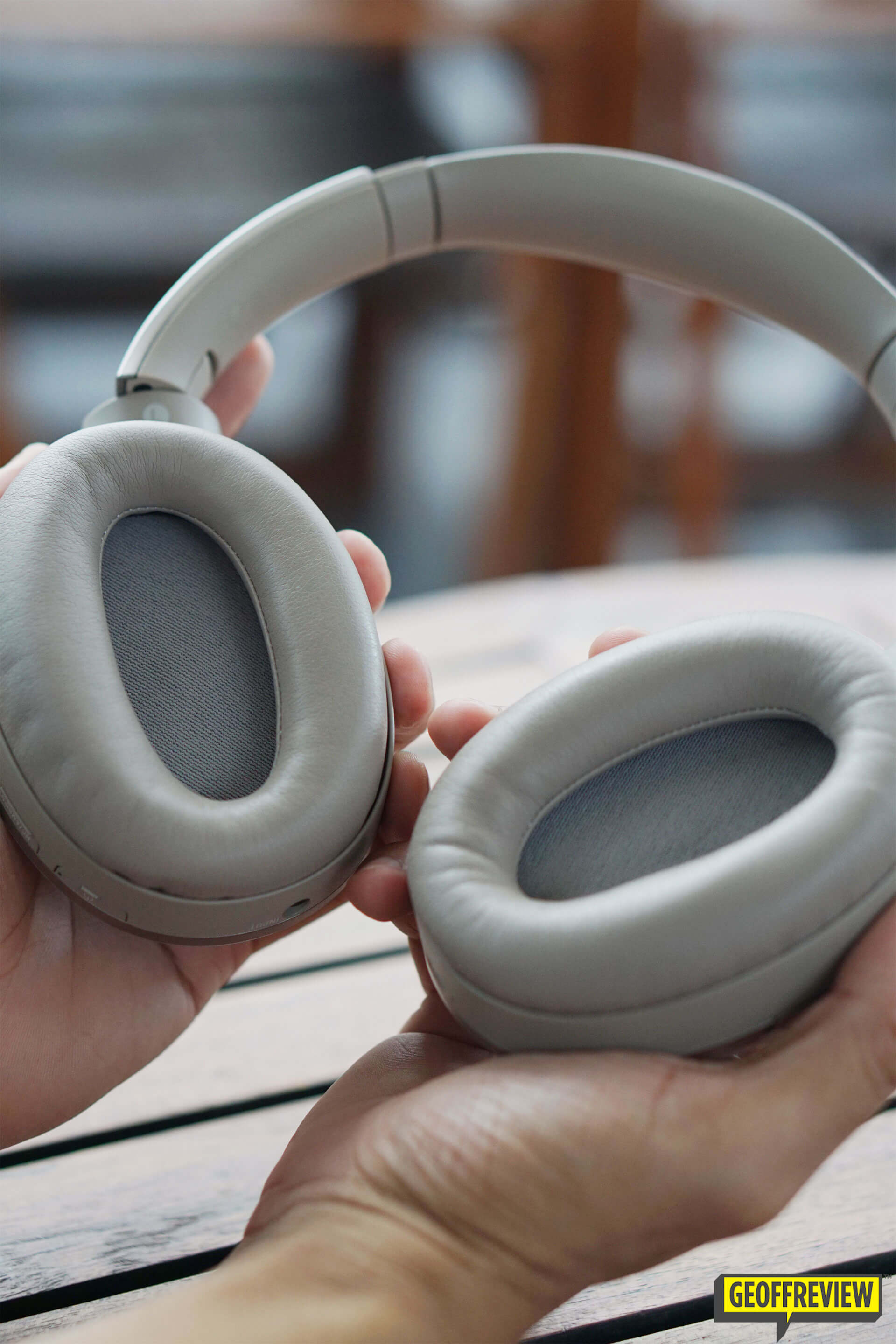 My favorite part of the design though is the touch panel at the sides that are incredibly responsive to touch. Change the music, adjust the volume, and even take or make calls simply by tapping or swiping the touch panel with your fingertip.
Smart, Adaptive Noise Cancellation
Gone are the times when I worry about missing flight announcements, or being less aware of my surroundings when using headphones. The Sony WH-1000XM2's smarter noise cancellation features let's me enjoy good music, without missing out from what goes on around me at the same time!
The WH-1000XM2 takes pride in its "Smart Listening by Adaptive Sound Control" that automatically detects your activity and adjusts its noise cancellation properties accordingly. Whether you're walking, traveling, or simply passing the time, the unit adjusts the sounds to your current activity. For instance, when travelling, you may want to prioritize music while lessening the voice and ambient sounds that you can hear.
But then of course, if you wish to enjoy your music in its full glory, the WH-1000XM2 can completely cancel out all outside noise as well. It also takes away the hassle of taking off your headphones when you need to talk to someone, because simply placing your hand over the housing would lower down the volume.
Personalized Sound
But then again, music isn't the only thing you might want to listen to in your headphones. Aside from tracks from my favorite artists, I also sometimes listen to podcasts, and watch online series through my phone. Gaming is also extra immersive when you're wearing the right headphones! What's great about the Sony WH-1000XM2, is that it can be easily personalized to your lifestyle and need.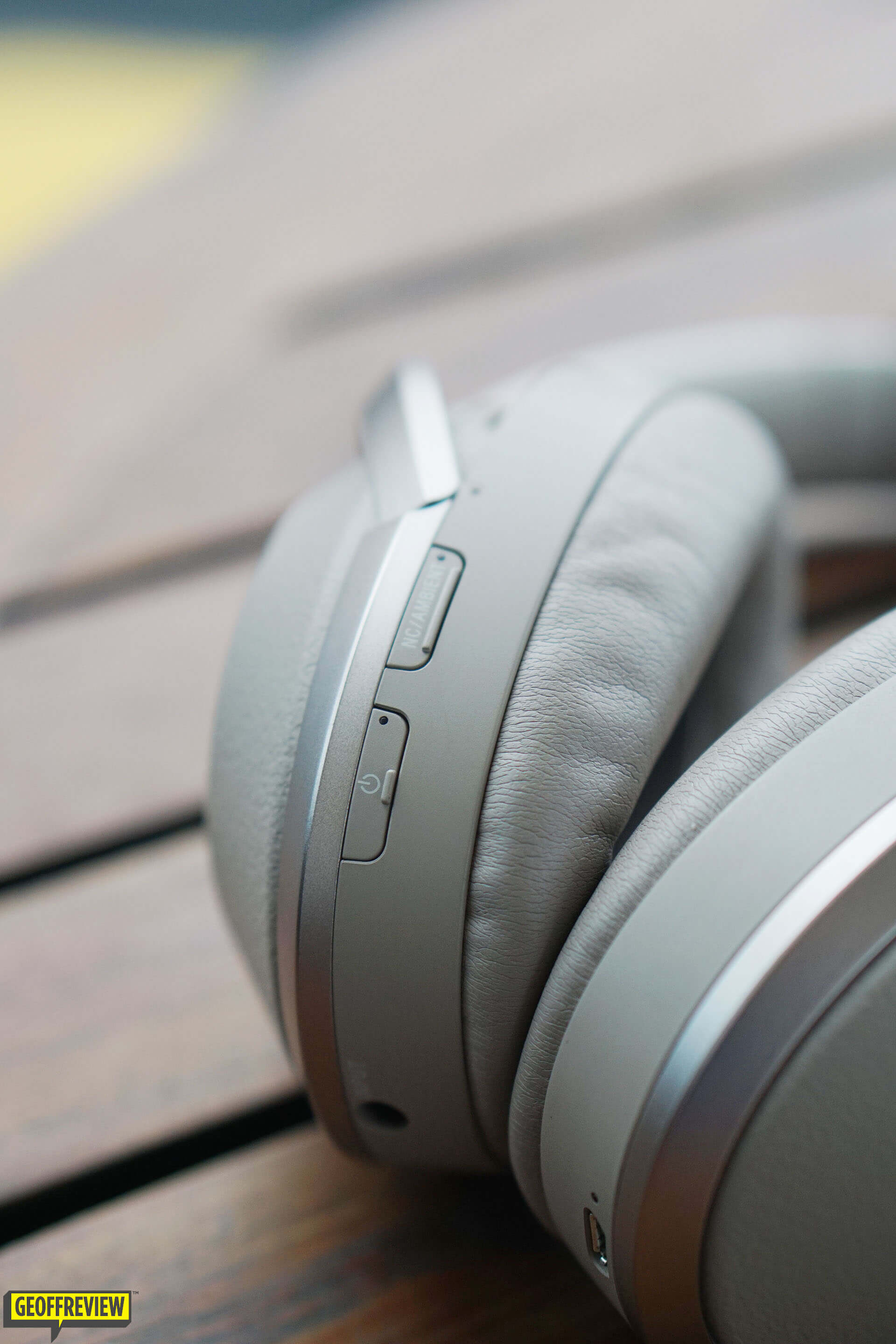 Connecting the WH-1000XM2 to the "Sony | Headphones Connect App" gives you access to an equalizer where you can make your own customizable sound presets. Just like with speakers, you can also change the direction from which you can hear the sounds!
Battery
I've been having a lot of fun with the Sony WH-1000XM2, that I've probably kept it on my head for several hours straight every day. I noticed that I didn't have to charge it as often, and one full charge actually lasted for more than a day of usage. At most, I only had to charge it once a day.
The Sony WH-1000XM2 may be the ultimate lifestyle headphone for yuppies like me who's always on the move. It's stylish, comfortable, and packed with just the right features for both work and play.
For the Sony WH-1000XM2 specs, click here.