The latest Jadaone romance removed LizQuen's famed teleserye royalty and transported them into a timely scenario of the modern day yuppie – a coming-of-age not only for its stars but also for their maturing fan base. But the film is a Valentines treat even for non-fans, too. Coming from the ambiguous publicity of"Alone/Together", it clearly spoke to the university circuit, and it was intriguing enough to raise a resounding "What happened?". And yet the film also offers a notable feat for the tired romance genre: exploring deeper grounds of the real world, in contrast to the idealism of university education. Although"Alone/Together" doesn't quite hit the educated cornerstone of mature romance films (a distinction that belongs to SID & AYA and Jadaone's own NEVER NOT LOVE YOU), it is still effective in speaking to a generation of millennials graduating into the pressures of the modern age. And if it turns out to be a success, the long-trending cheesy romcom can take its deserved rest from the cinemas… at least before the Jadaone films grow tired themselves.
But that's not to say "Alone/Together" survived a total eclipse from its LizQuen predecessors. At times the film is boggled by an excessive use of sappy dialogue and unnecessary tears. It's also not devoid of cliched romantic gestures. For the seasoned cineaste, its momentous marvels must be located within the mush. Take for instance the scene where Liza's dramatic monologue of failures was slapped back into place with a dialogue-free tracking shot passing through a multitude of cries within a crowded ER. It also has its interesting moments of homage to Juan Luna, the Eraserheads, and to UP's homegrown activism, with the film's share of radical come-ons. And it's pretty much a delight to see Soberano's most convincing turn as a leading actress, and the tearjerker scenes of an abandoned Enriquez scratching his eyes like a kid.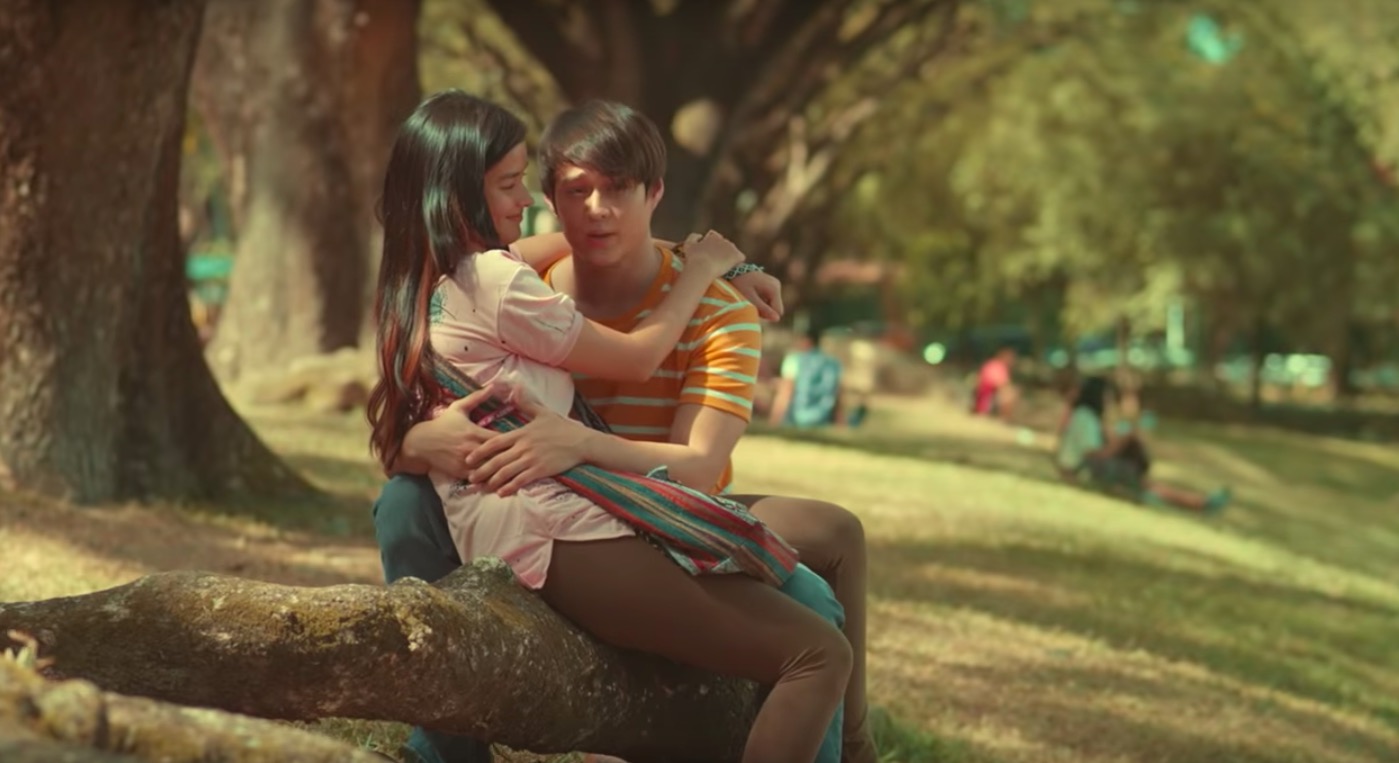 The film doesn't shy away from the fact that is is all about coming back to one's roots – the arts. Since TADHANA, Jadaone seems to imply a fetish for galleries and museums. But unlike her iconic romcom, the hugot lines we came to gobble in the first few features of this witty dialogist must take a backseat to the subtlety of her visual aesthetics. In some ways the best parts of this film seem like a return to the silent glories of the form itself. And if this coming back isn't enough, let's go to Jadaone's invisible supporting player, Juan Luna. His Spoliarium won first place in the 1884 Spanish exposition and made rounds in Madrid, showcasing an "indio" talent superior to his colonizing oppressors. Despite its grandeur, it was brought to the Philippines to be exhibited before the very eyes of Luna's fellowmen. Also a coming back, so to speak.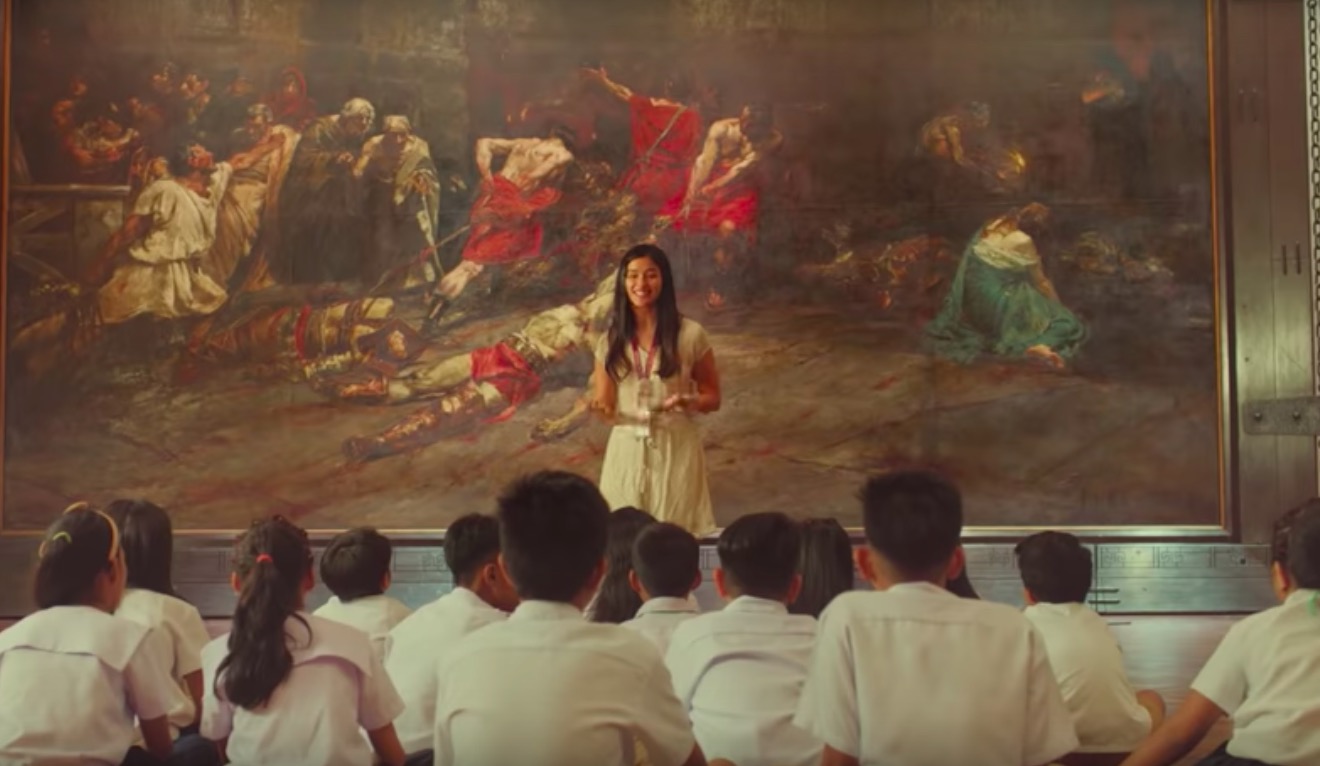 Jadaone's subtle intertext speaks volumes to the woes of the peti-bourgeois millennial – coming to terms with the commodification of her skills, of taking advantage of her energies and doubts – who is always destined to reclaim her ground with a limited but almost radical move of serving the people via the very act of returning to one's roots. That alone makes Alone/Together's character-driven romance worth watching.