Yummza Hummus Review: One would think that being stuck at home during the quarantine would force you to eat healthier. In my case, it's actually the opposite! The past months I've developed the unhealthy habit of ordering my meals from fast food restaurants because it's such a huge risk to go out and buy ingredients from the market.
Lately though, I can feel that I've started becoming sluggish because of all the junk food I've been eating, so I decided to get back on track and start eating healthy again (with a few cheat days in between, of course ;)). To start, I replaced the usual potato chips with something that's less sinful yet equally yummy – pita bread and hummus!
|| Related: UnliMEATed: A "Kazam Kebab House" Review
If you're looking for authentic hummus in Metro Manila, you should try Yummza Hummus. I say authentic because it's made from only the best ingredients – Kabuli chickpeas, himalayan salt, extra virgin olive oil, lemon, cumin, sumac, among others. I recently tried it and I kid you not when I say that once you start dipping that pita bread into the hummus, it's hard to stop!
Yummza offers a variety of flavors for their hummus. I've never tasted flavored hummus before so I was really curious about the ones offered by Yummza. Here are the varieties that I got to try:
Hummus, Original Flavor
Hummus, Pesto Flavor
Hummus, Sun Dried Tomato Flavor
Hummus,  Tandoori Flavor
Garlic Sauce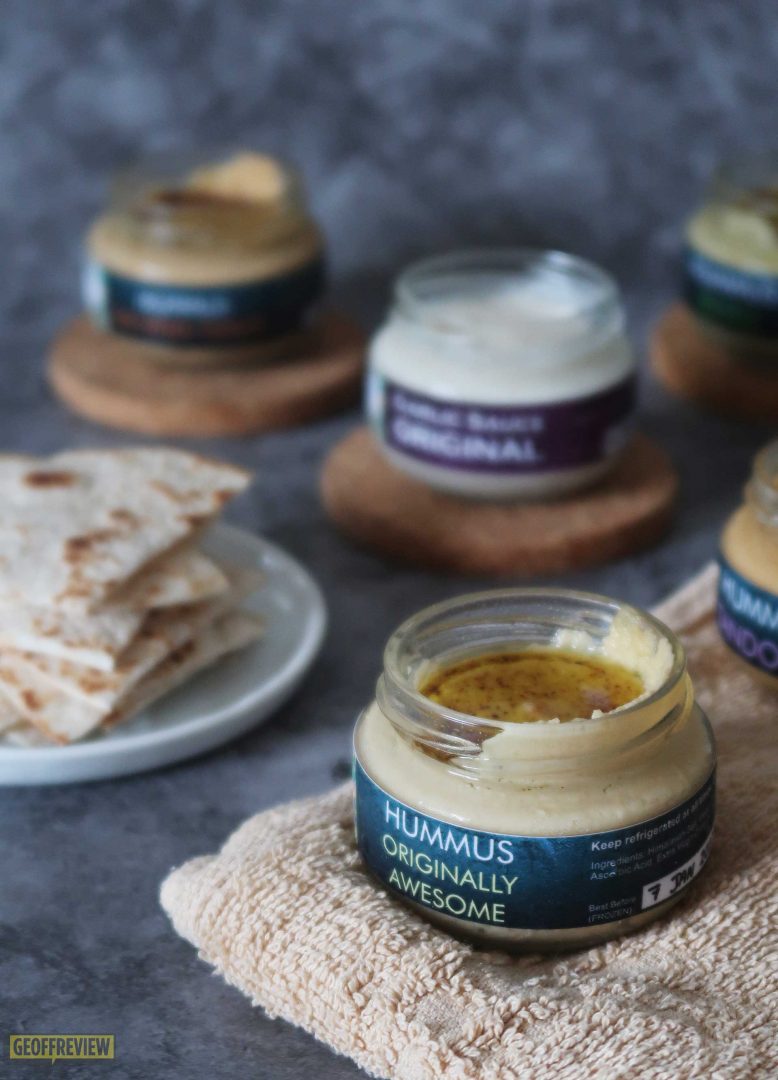 I tried the different hummus flavors with pita bread. Everything was pretty good, but my favorites out of all the varieties are the pesto and classic original flavors.
The best part about having flavored hummus is it's easier for them to go well with more food other than pita. I tried partnering them with crackers, veggies, and eggs and I'm delighted at how they elevated the taste of the food! The garlic sauce is a nice dip for potato chips too!
Aside from hummus and pita bread, Yummza also offers other Middle Eastern favorites like pita chips, vegan gourmet bread, and falafel wraps. To order, you may send a message to Yummza Hummus on Facebook.