Bagnet or sisig? Why not both?!
Sisig is easily one of my favorite Pinoy dishes. It's easy to eat, perfect with rice, and it goes so well with a variety of sauces. If there's sisig on the menu, you can bet that it's one of the first things I'll order.
The traditional Pinoy sisig is normally made of chopped pig face, chicken liver, and chillis served on a hot sizzling plate. It's then seasoned with soy sauce and a sprinkle of calamansi.
Eventually, more unique versions sprouted from the classic Kapampangan sisig. Some restaurants now mixed with egg, and others prefer to have it with mayonnaise. You can also have tuna sisig, corned beef sisig, even tofu sisig if you're vegan. One of my favorite versions though is the bagnet sisig.
Bagnet is basically deep fried pork belly. Last week I tried a pack of Yummy Pig's read-to-heat, frozen Bagnet Sisig (Php 150.00). Think of it as sisig but instead of bits of pork face, you get chopped bagnet instead! Yum!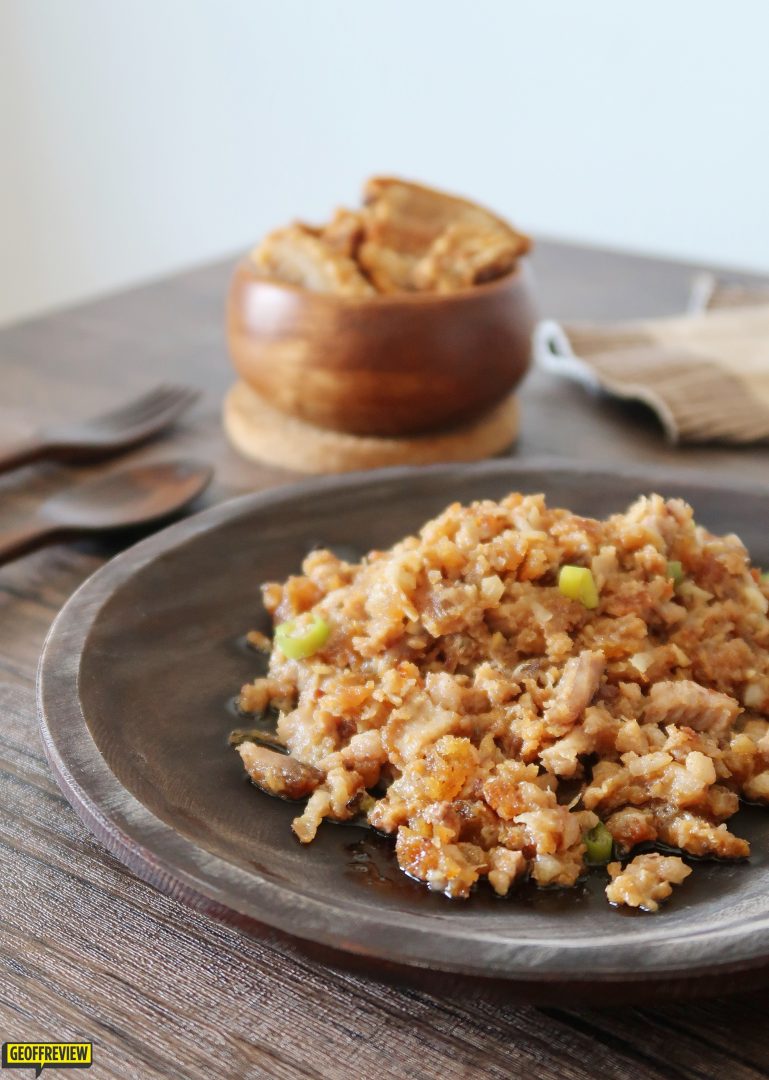 Preparing Yummy Pig's Bagnet Sisig is easy peasy. After thawing the frozen pack, simply heat the contents in a pan over medium heat, then mix the seasoning and sauce that comes with each pack. It smelled so good, it couldn't help but have a few spoonfuls straight out of the pan!
The taste did not disappoint. You get that crunch that you're looking for in a bagnet, and the tender bite from the sinfully delicious pig fat. The sauce and seasoning definitely elevates the flavor.
I also tried a half-order of Yummy Pig's classic bagnet (Php 150.00). Their bagnet is served in thin slices, almost like bacon, unlike the usual thick cut bagnet that I'm used to. I'm not complaining though because these taste great too! The skin is crunchy, not chewy, and each piece has a nice layer of meat and fat.
If you have an appetite like mine, you can easily finish their half order of the bagnet. I recommend that you get the whole order instead if you're sharing it with someone else.
Yummy Pig is open during Tuesdays to Sundays from 10pm – 7pm. During the GCQ, they are strictly for take-out, pick-up, or delivery only. After the quarantine, you can visit them to dine in at: 126 M.H Del Pilar Brgy Sto Tomas Pasig City. For advance orders, you may contact: 0995 555 3669, or message them at their Facebook Page.
Yummy Pig Menu